Meet America's Best Brands For Social Impact 2023
By Rachel Rabkin Peachman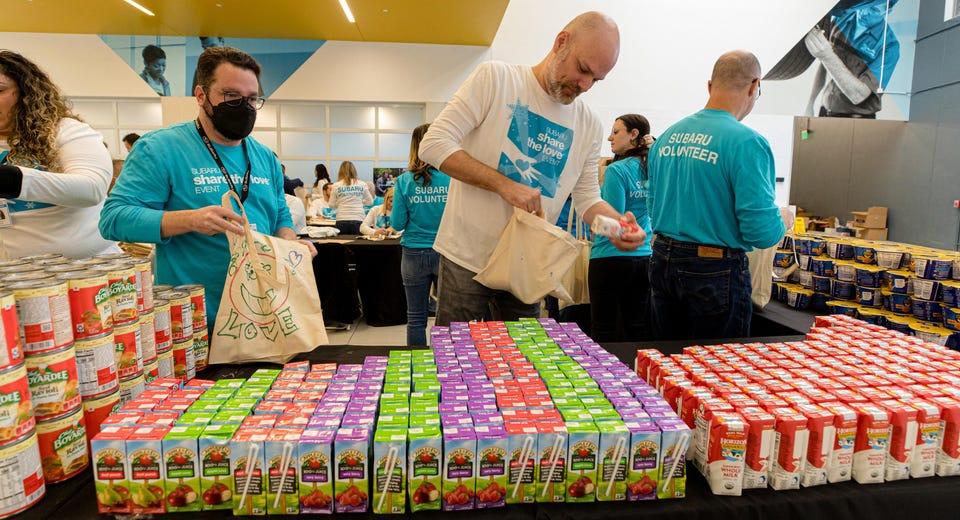 Subaru employees prepare meal kits for Camden children in partnership with the Food Bank of South Jersey as part of the 2022 Subaru Share The Love Event Kick-Off. COURTESY OF SUBARU OF AMERICA, INC.
Originally published by Forbes
Subaru of America's community-minded programs are integral to how it does business. Over the last 15 years, through its annual Subaru Share the Love Event, the company and its retailers have donated more than $250 million to charitable causes. It focuses on four national non-profits covering a wide range of issues—the ASPCA, Make-A-Wish, Meals on Wheels and the National Park Foundation—as well as over 1,700 local charities in the areas that Subaru serves.
"We want to be considered more than just a typical car company," says Tom Doll, Subaru of America's past CEO and the force behind the Share the Love Event. "We want to give back and help the local community to be better, to be stronger."