Mark S. Sutton, International Paper CEO, on Building a Better IP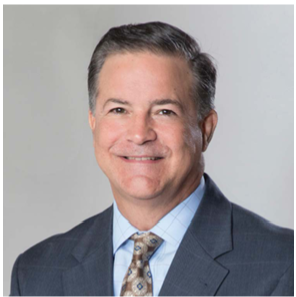 Mark S. Sutton Chairman of the Board and Chief Executive Officer
Originally published in International Paper's 2021 Sustainability Report
Building a Better IP is our plan for accelerating improvement and creating long-term, sustainable value for all of our stakeholders. Our Vision 2030 goals are an integral part of this plan. They reflect who we are as a company, our values and our commitment to building a better future for people and the planet.
Our dependence on natural resources has helped cultivate our respect for environmental stewardship. Today, our commitment to sustainability is much broader — it encompasses planet, people and our company's performance. It is a source of pride for our employees and it's integrated into how we work every day.
Sustainability at IP means…
We believe that we have a responsibility to generate long-term value for shareowners while protecting the planet and improving people's lives. 
We recognize that keeping people safe and healthy, fostering a workplace where our employess have the opportunity to do their best work every day and being a force for good in the communities where we live and work not only makes good business sense, it's the right thing to do.
We continue to lead the world in responsible forest stewardship to ensure healthy and productive forest ecosystems for generations to come.
We deliver sustainable solutions for our customers by transforming renewable resources into recyclable products people depend on every day.
We are advancing the low-carbon, circular economy by designing products that are 100% reusable, recyclable or compostable, and we collaborate with customers, suppliers, and each other to build circular processes into our work.
There is no doubt that we will continue to learn and grow in our approach to sustainability in the years ahead. I'm proud of our sustainability efforts and results to date and know that the passion and ownership that is imbedded in our culture will continue to drive meaningful and measurable progress across the company and throughout our value chain.
Mark S. Sutton, Chairman of the Board and Chief Executive Officer
About International Paper
International Paper (NYSE: IP) is a leading global supplier of renewable fiber-based products. We produce corrugated packaging products that protect and promote goods, and enable worldwide commerce, and pulp for diapers, tissue and other personal care products that promote health and wellness. Headquartered in Memphis, Tenn., we employ approximately 38,000 colleagues globally. We serve customers worldwide, with manufacturing operations in North America, Latin America, North Africa and Europe. Net sales for 2021 were $19.4 billion. Additional information can be found by visiting InternationalPaper.com.
About International Paper - EMEA
In Europe, Middle East & Africa (EMEA), International Paper focuses on the production and marketing of fiber-based packaging and pulp, employing approximately 4,200 people. As a leading supplier of high-quality corrugated containers for a multitude of applications, we serve customers throughout the region from our network of two recycled containerboard mills and 23 box plants in France, Italy, Morocco, Portugal and Spain. Pulp production is centered in Gdansk, Poland. Other products available from International Paper in the region include Kraft linerboard and recycled containerboard, as well as pulp.