Marina Bay Sands Tackles Sustainable Farming with WWF Partnership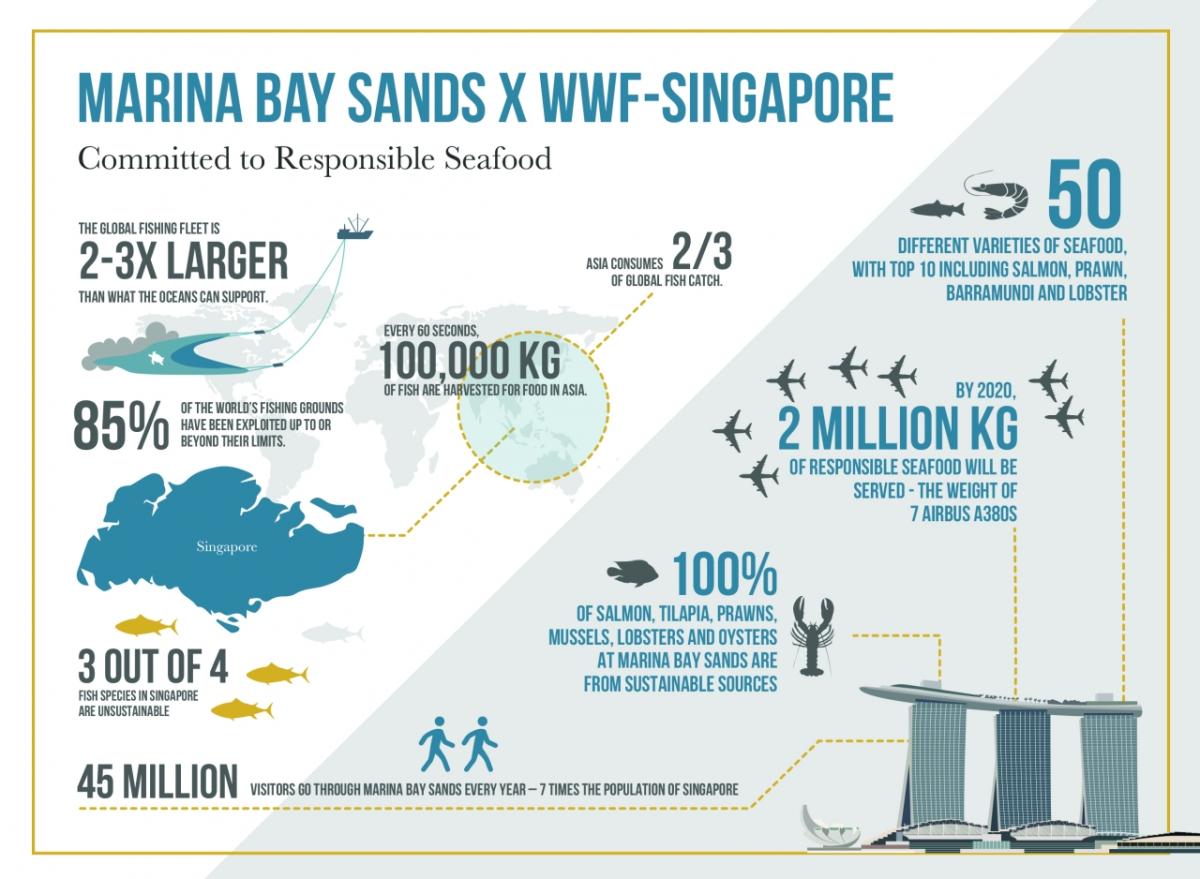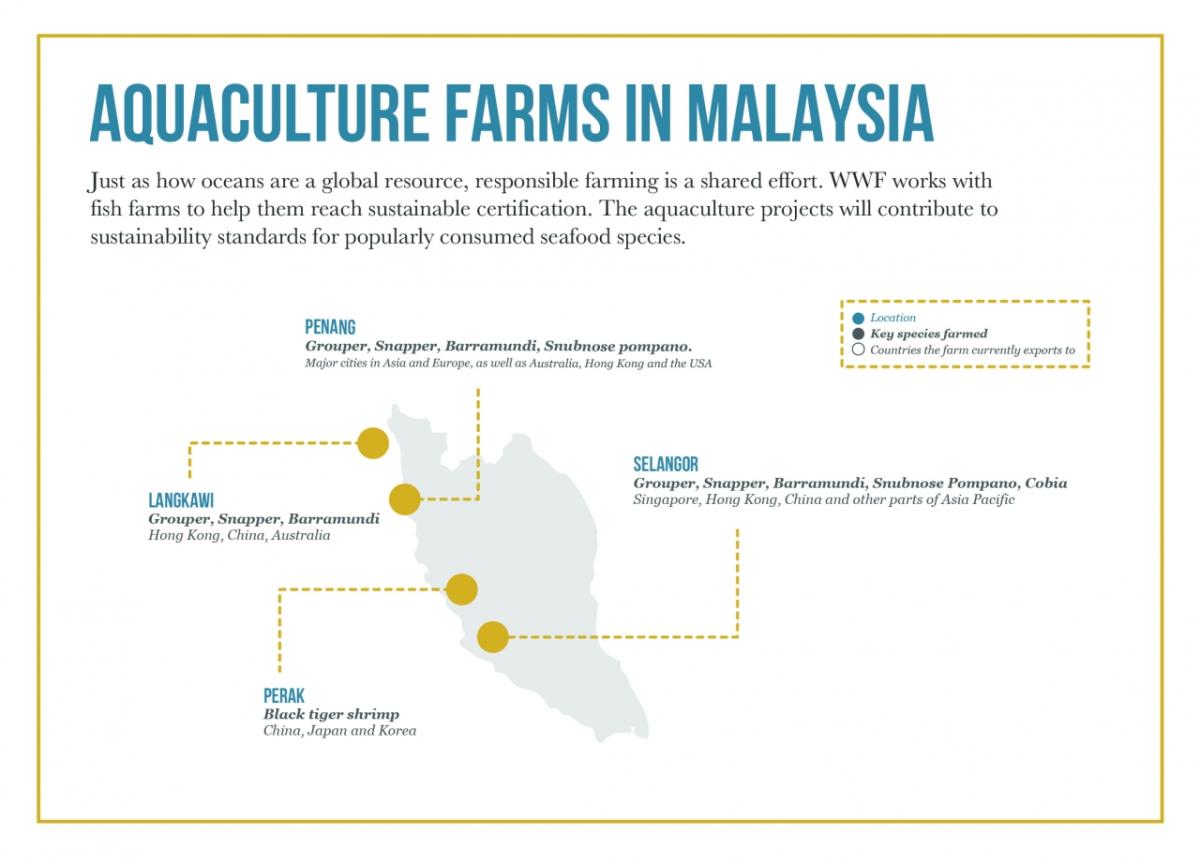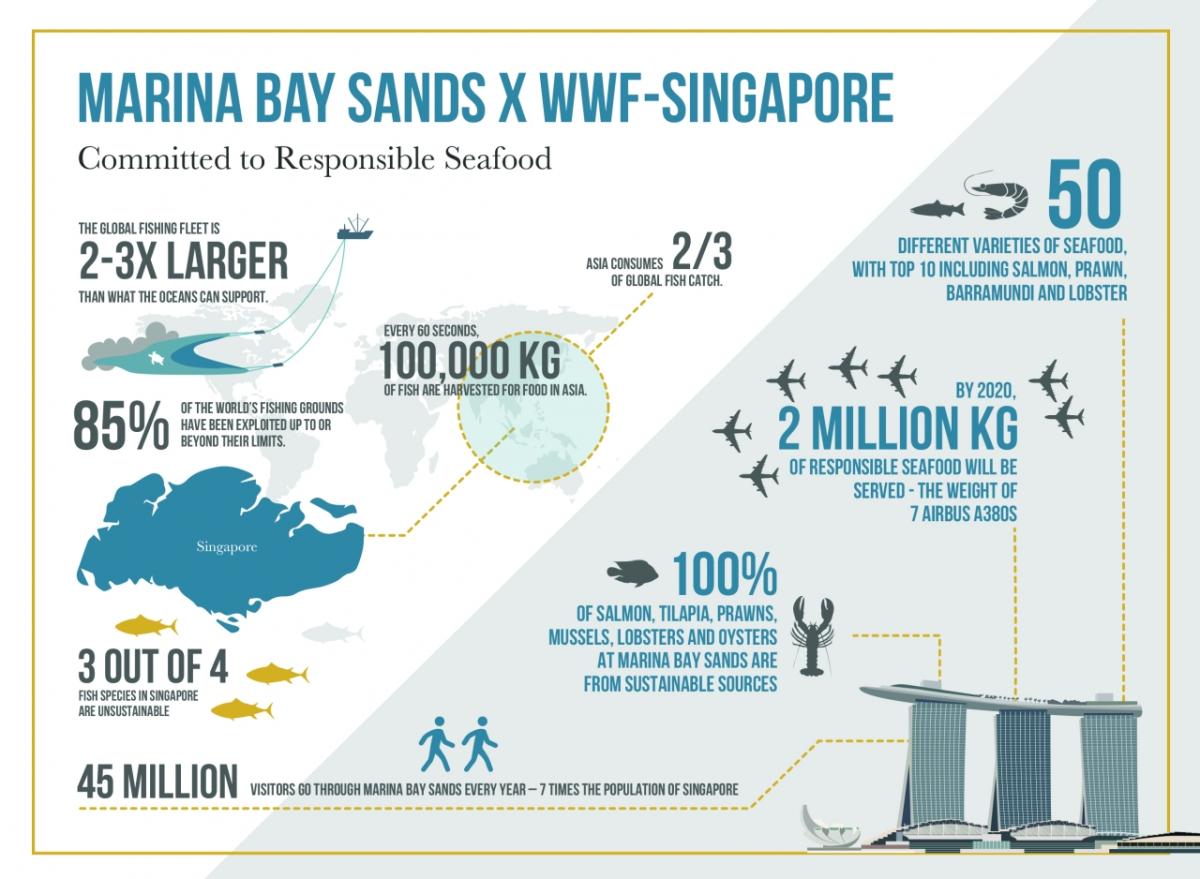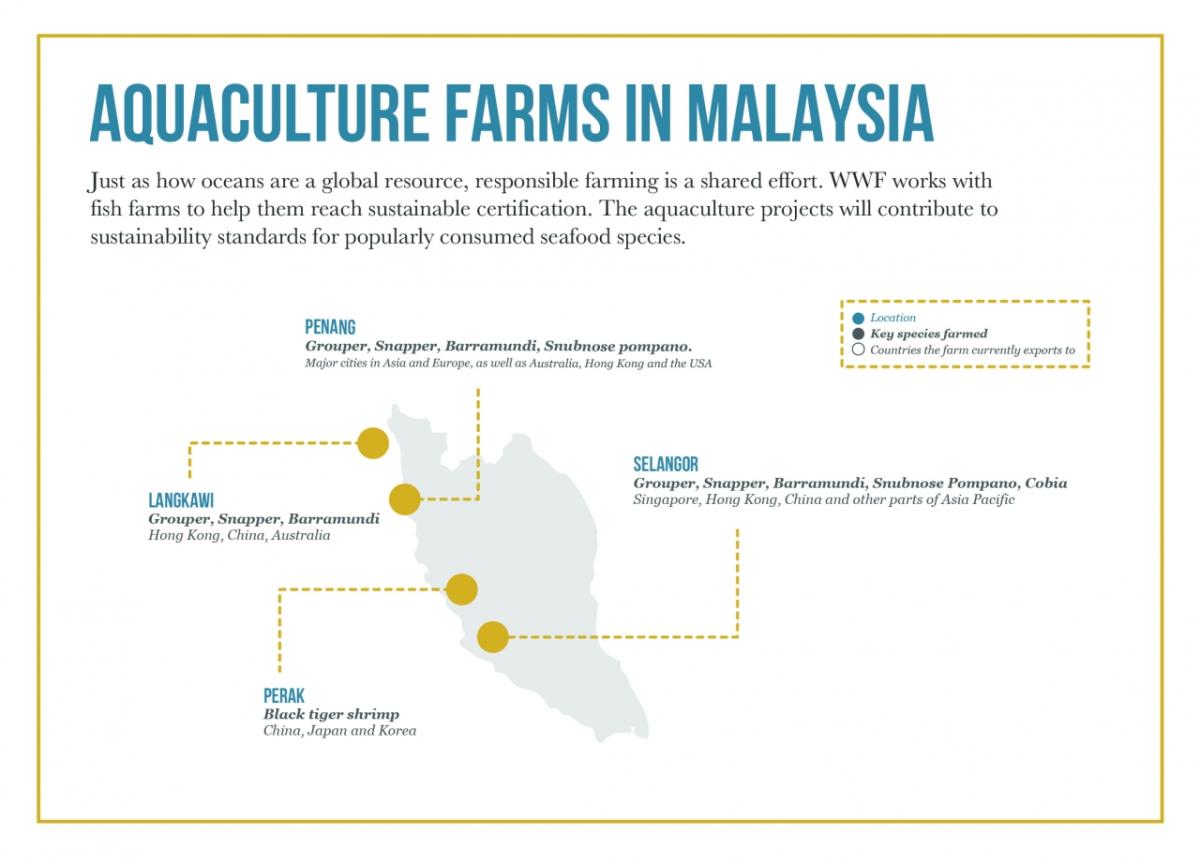 As featured on the official Las Vegas Sands Blog | Sands Confidential
As part of an effort to raise sustainability standards within Asia's hospitality industry, Marina Bay Sands has partnered with World Wide Fund for Nature in Singapore (WWF). Together, they will focus on seafood and ocean conservation with goals including positive initiatives in Responsible Seafood, Aquaculture Improvement Projects (AIPs), and Enhanced Green Meeting Packages.
Asia accounts for 89 percent of all farmed seafood in the world, with Singapore's own seafood consumption exceeding the global average resulting in the ocean's biggest threat of overfishing in order to meet demands. In Singapore, three out of four common seafood species are unsustainable. Today, Marina Bay Sands does not offer any seafood from the AVOID list of WWF's Seafood Guide, which aided in their decision to remove the popular red garoupa and blue fin dishes from their menus.
Through this partnership, the Integrated Resort is supporting four aquaculture farms in Malaysia in their journeys towards sustainable farming. By 2018, Marina Bay Sands aims to have 70 percent of its priority seafood species procured from Marine Stewardship Council (MSC) and Aquaculture Stewardship Council (ASC)-certified sources, as well as having 50 percent of all seafood by volume sourced responsibly. In the next few years, the Integrated Resort will strive to host at least 300 green events that adopt sustainable packages and offerings supported by WWF.
"Marina Bay Sands is committed to sustainability across every aspect of our operations, along the entire supply chain. As an Integrated Resort home to Singapore's largest hotel, a 1.3 million square feet. convention center, a luxury shopping mall and more, we recognize the significance and impact of our sustainability actions within Asia's hospitality industry, and down the supply chain," said Ian Wilson, Senior Vice President of Hotel Operations at Marina Bay Sands. "In partnership with WWF, we have the opportunity to make great strides towards ensuring all the seafood served on our property comes from sustainable stock and is sourced responsibly. We hope to elevate sustainability standards, raise awareness among our guests and inspire other industry players to follow suit."
This initiative aligns with Las Vegas Sands' and Marina Bay Sands' global sustainability efforts through Sands ECO360 and the continuous dedication to creating an environmentally responsible corporate lifestyle through green buildings, operations, meetings, outreach, and education.
Read the latest from Las Vegas Sands via Sands Confidential