Making Tech More Diverse: Booz Allen Named 24 Women of Color STEM Awardees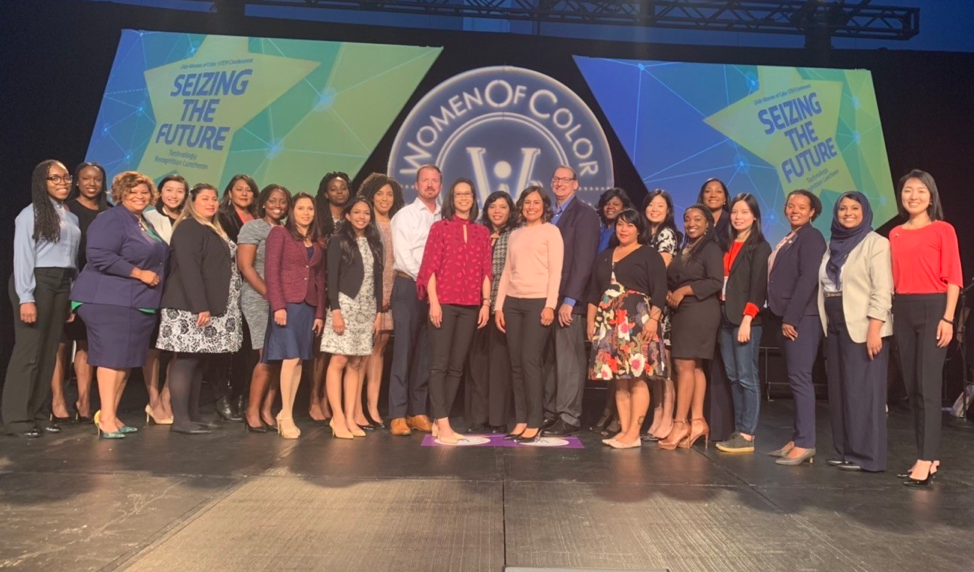 Representing data science, health informatics, systems engineering, and more, two dozen Booz Allen employees have been named Women of Color STEM Technology All-Stars and Rising Stars. They join more than 250 Booz Allen employees who have received this honor since 2004.
Presented at the annual Women of Color STEM Conference in Detroit this October, the awards recognize women of color in the fields of science, technology, engineering, and math who create, innovate, and inspire.
"Women make up nearly half of America's workforce but represent less than a quarter of total technical roles," said Chief Diversity Officer Marlene Aquino. "And Booz Allen is committed to ensuring that women—especially women of color—are meaningfully represented in our tech workforce. We're so proud of this year's awardees for helping to close this talent gap and for being examples to others in these fields."
Careers defined by excellence and contribution
Technology All-Stars are women of color who have more than 15 years of experience and have demonstrated excellence in the workplace and in their communities. Booz Allen's awardees for 2019 are:
Jessica Chapman, Lead Associate
Tikeshia Davis, Associate
Diana DeMartino, Senior Associate
Maki Duncan, Senior Associate
Anna Fernandez, Ph.D Senior Associate
Marti Gross, Associate
Stacey Mosley, Ph.D., Lead Associate
Ana Olson, Principal
Susmita Shrivastava, Ph.D. Lead Associate
Shaping the next generation of STEM leaders
Technology Rising Stars are women or color who have less than 15 years of experience and are helping to shape technology for the future. Booz Allen's awardees for 2019 are:
Sabiheen Abdul, Lead Associate
Karina Alvarez, Lead Associate
Andreen Anglin, Associate
Vanessa Benally, Associate
Paula Bennett, Associate
Jung Byun, Associate
Haejin Hwang, Associate
Sharon Lam, Ph.D., Associate
Jiaqi Li, Ph.D., Lead Associate
Evangeline McDonald, Associate
Bianca Patel, Associate
Adrienne Phifer, Associate
Michelle-Elizabeth Valle, Associate
Whitney White, Associate
Read about the Women of Color STEM Awards and how Booz Allen is attracting more women and women of color to STEM careers.