MAC Cosmetics Announces Support for Plastics for Change Tied to Its Longstanding Back-to-MAC Takeback Program This Earth Day
The Pioneer M·A·C Takeback Program Expands Efforts to Reduce Plastic Waste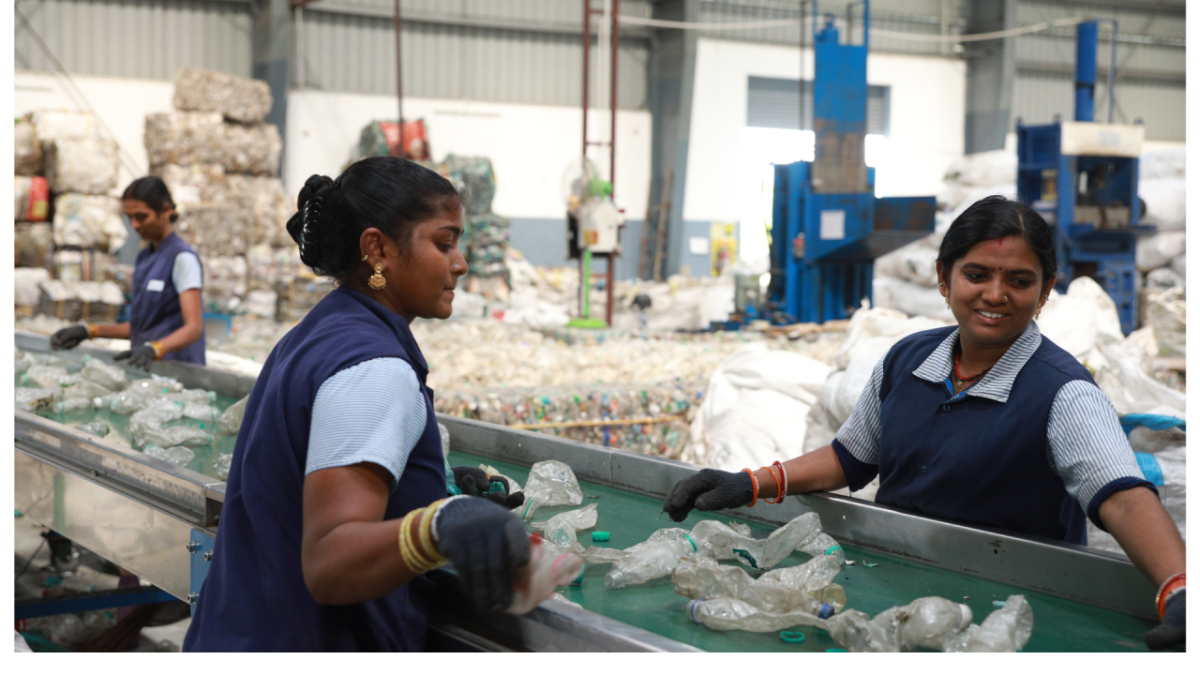 This Earth Day, M·A·C Cosmetics is proud to announce a $100,000 donation to Plastics for Change, a trusted source of fair trade-verified recycled plastic. This collaboration with Plastics for Change supports the longstanding M·A·C mission of its Back-To-M·A·C takeback program, which aims to reduce plastic waste from our planet.
As part of its Back-To-M·A·C efforts, this donation from M·A·C will enable the collection of over 550,000 pounds of plastic (equivalent to 12,500,000 plastic bottles) from the coast of India while supporting approximately 200 plastic collectors and their communities with a host of social services for one year.
Plastics for Change Co-Founder and Chief Impact Officer Shifrah Jacobs shares, "We're so pleased that M·A·C Cosmetics, an influencer in the beauty industry, GETS IT! Plastic recycling is not just investment in innovative technology, but also investing in inclusive development of the people behind the plastic-picking who are a critical part of the ecosystem. We're thrilled about what this partnership can accomplish toward empowering grass-root communities."
M·A·C Chief Marketing Officer Aïda Moudachirou-Rébois echoes this sentiment: "M·A·C has always believed in and fostered the power of community to transform society and bring about meaningful change. Working with Plastics for Change gives us the opportunity to do so in many ways – from collecting plastic to supporting collectors and their communities along the coast of India – with the ultimate mission to better people's lives. And this is truly exciting."
This partnership with Plastics for Change also mirrors M·A·C VIVA GLAM's time-honoured mission of empowering individuals to transform society. Plastics for Change makes a social impact through recycling at the local level while helping to transition industries to a circular economy. Social services that Plastics for Change provide the plastic collectors include education, healthcare, nutrition to families, entrepreneurship, and empowerment of young women and girls.
Back-To-M·A·C was created over 30 years ago to reduce the environmental impact of its packaging by recycling or recovering as much of the brand's iconic packaging as possible, and M·A·C continues to evolve and improve the program today.
Once consumers are finished with their M·A·C products, they can drop off clean, empty containers in designated green Back-To-M·A·C collection boxes located in participating M·A·C stores and at retail counters all year around. Most M·A·C primary packaging, such as eye shadow pots and lipstick cases, can be returned as part of the Back-To-M·A·C program. (Some exclusions apply.) Visit www.maccosmetics.com/back-to-mac to learn more about Back-To-M·A·C and find a participating location near you.
In countries where M·A·C operates the Back-To-M·A·C takeback program, it partners with leading suppliers to recycle recovered packaging, which goes into the production of new materials such as coffee machines, roadways and even new M·A·C compacts, depending on the location. What cannot be recycled is converted to energy.
The Back-To-M·A·C takeback program and strategic global partnerships that support the environment at the community level help M·A·C minimize excess waste while being part of the solution for a more beautiful tomorrow – today.
About M·A·C Cosmetics
M·A·C (Make-Up Art Cosmetics) is a leading brand of professional cosmetics and part of The Estée Lauder Companies Inc. Since its creation in Toronto, Canada over 30 years ago, the brand's popularity has grown through a tradition of word-of-mouth endorsement from Makeup Artists, models, photographers and journalists around the world. M·A·C is now sold in over 130 countries/territories worldwide. Follow M·A·C on Twitter, Snapchat, TikTok and Pinterest @MACcosmetics; become a M·A·C fan on Facebook (facebook.com/maccosmetics); follow M·A·C on Instagram (instagram.com/maccosmetics) and watch M·A·C videos on YouTube (youtube.com/maccosmetics). For a M·A·C location near you, visit maccosmetics.com
FOLLOW US @MACcosmetics
About Plastics for Change
Plastics For Change helps industry partners to transition toward a circular economy while measuring progress towards the UN's Sustainable Development Goals. Its ethical sourcing platform connects informal waste collectors from coastal communities in India to global markets, ensuring its brand partners a consistent supply of high-quality recycled plastic through its responsible and transparent supply chains. Simultaneously, it partners with global brands and manufacturers to catalyze positive change in communities that need it the most through its responsible supply chains. The company's mission is to use plastic waste as a resource to create better livelihoods and a cleaner planet.
Learn more: www.plasticsforchange.org