Louisville-Based Texas Roadhouse Teams-up With Christian Appalachian Project to Impact Lives of Children and Families in Appalachia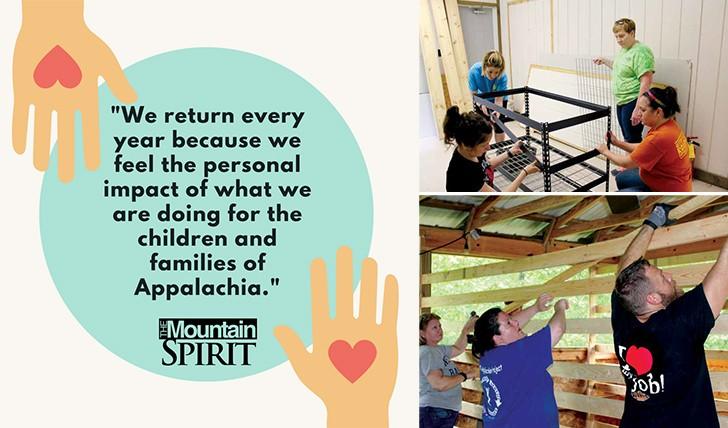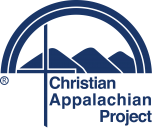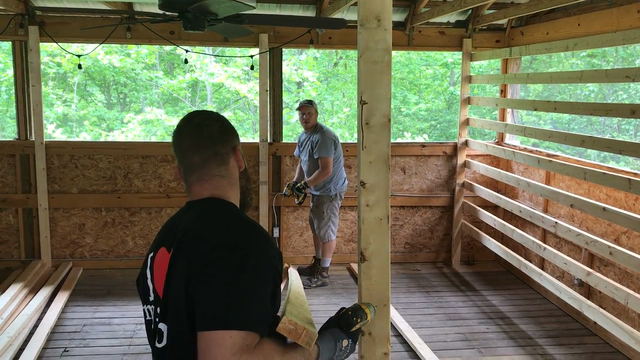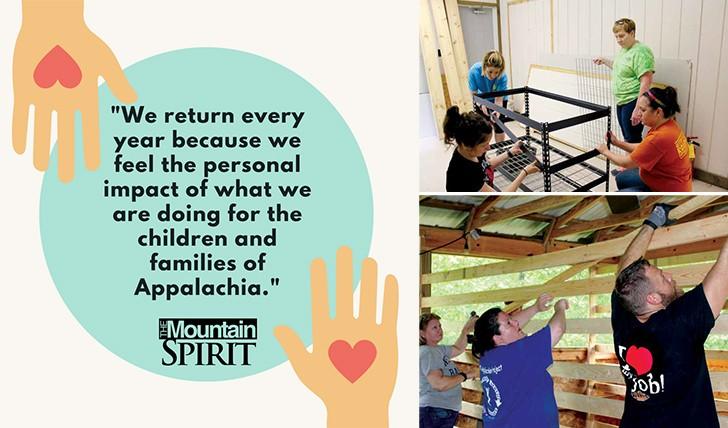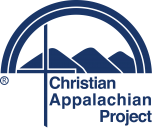 Christian Appalachian Project (CAP) is a nonprofit, interdenominational organization in Appalachia committed to serving people in need through self-help human service programs. They are creating a community of care through a network of programs and services.
Much of the work accomplished by CAP is made possible by the generosity, support, and service of community and corporate partners like Louisville-based Texas Roadhouse. A valued corporate partner for the past seven years, Texas Roadhouse enjoys giving back and working in the community, and has sent volunteer teams annually to complete an array of projects.
CAP and the local Texas Roadhouse leadership realized they share the same passion for making an impact in the lives of children and their families in Appalachia. For five years, CAP has provided a list of potential projects and Texas Roadhouse personnel have scheduled, provided funding, and taken on the manual labor required to complete these projects.
"A rep with CAP reached out to meet me. I had always had an interest in reaching beyond our local community and had an interest in the Appalachian region. I explained to him that we don't just write checks but strive to involve our employees in as many of our philanthropy initiatives as possible," says Diania Ciresi, Sr. Manager of Community Relations for Texas Roadhouse
Each year Texas Roadhouse sends volunteer groups of employees to serve others in Appalachia. The first year they worked to enhance the Eagle Community Center in McCreary County. "We painted, cleaned and organized, and installed a huge sand volleyball pit. We also hosted a party for the community with food, line dancing, and games." shares Diania Ciresi. The next two years they worked at Camp Shawnee, and the following two they worked with Elderly Housing. "We spent time with families, making improvements to their homes by building ramps, replacing windows, and providing general property enhancements. We then returned to Camp Shawnee for the past two years."
Through this partnership, Texas Roadhouse is helping to transform the region, directly impacting the lives of Appalachian children and their families, the elderly, and individuals with disabilities.
"We are able to have a positive impact on a community that is in great need. Appalachia is practically in our backyard, yet we never realized the scale of the need until we were approached by CAP. We return every year because we feel the personal impact of what we are doing for the children and families of the region. CAP came to us with a real need – not just a need for our money, but the need for our people to make a difference directly," says Diania Ciresi, Sr. Manager of Community Relations for Texas Roadhouse
With the support from organizations like Texas Roadhouse, 1,158 children were served at summer camp this year. At just camp alone Texas Roadhouse has now provided every bunk bed and mattress in the camp, screened-in the gazebo by the lake, built picnic tables, painted and furnished the Counselors' Lounge, and replaced and stained wood for the Theater (Chapel). They also laid the framework and stained all the wood for siding installation on several buildings and added a roof to the outdoor dining area.
When asked if they would recommend other companies come volunteer at CAP, Diania says, "Absolutely. I challenge companies to tour the area with a CAP representative and really grasp the need and realize they can have a positive impact."
Support Christian Appalachian Project (CAP) through your employee giving program:

As a donor, you can support CAP by donating to them through your employer's workplace giving program (CFC# 11102 if you're a military or federal employee participating in the Combined Federal Campaign). Payroll pledges made through employer-sponsored charitable giving programs represent a cost effective and near effortless way to support your favorite charities.

As CAP's workplace giving partner, America's Charities can help your company design and implement a program centered on supporting their work - through workplace giving campaigns, employee fundraising, cause-focused signature programs, volunteerism, donation drives, matching gifts, Dollars-for-Doers, In-Kind Giving and other employee engagement and philanthropic initiatives. Click here to request a demo and learn how we can help you do this.