Learning to Thrive in a New Environment: the Perspective From Cambridge
Guest post written by University of Cambridge Amgen Scholar Frances England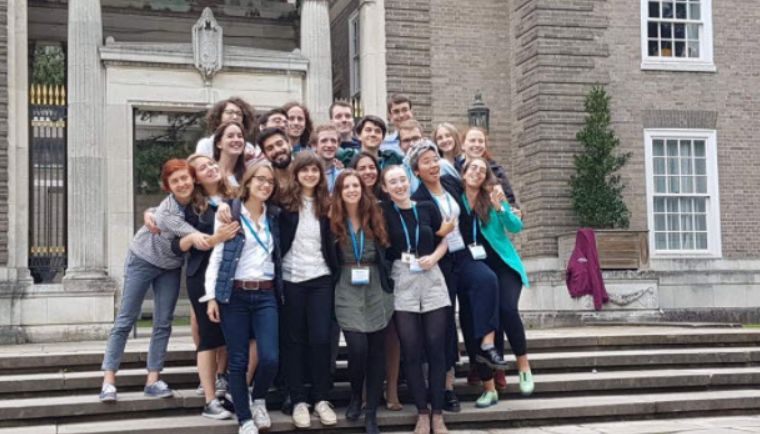 On a surprisingly sunny Sunday afternoon, 21 students from 17 different countries all arrived in Cambridge. Each of us came from a unique background, armed with distinctive outlooks on life, but we all shared the same unequivocal curiosity and passion that science demands.
The earlier arrivals amongst us (including me) formed a welcome party for those yet to come, taking the time to introduce ourselves. We were all at different stages of our degrees and had signed up for a broad range of summer projects, with some never having done research before, some having copious amounts of experience in their particular field, and some, like me, starting research in a field that was completely unbeknownst to them beforehand.
Coming from a biomedical engineering program at Imperial College London, I remember feeling incredibly overwhelmed during those first few weeks as I started conducting classical basic research in immunology; it was a topic I had never encountered in my studies before. However, coming home to St. Eddie's and divulging the day's trials and tribulations to my fellow scholars over dinner allowed me to see that we were all taking leaps, no matter how small, into unfamiliar territory. Fortunately, we found ourselves surrounded by a plethora of talented individuals. Working in this rich environment, we learned to thrive as part of an academic research group, picking up new laboratory techniques and developing our own protocols and research questions.
It wasn't all about lab work though. Going through the program as a tightknit group highlighted the need for maintaining a healthy work-life balance. The organized weekend events gave us a chance to escape the lab and eat plenty of ice cream! On these occasions, we were able to explore a bit of the countryside, head to Harry Potter World, and even scout out the social scene in Cambridge.
All of this, along with the weekly seminars, left us feeling confident in our research abilities and proud of the work we had accomplished. By the time the symposium came around, we were all very eager to meet the other scholars and hear more about their journeys, as well as share some of our own. Those final three days were an invaluable part of our summer, allowing us to showcase our work, network with peers and role models alike, and benefit from the indispensible advice provided by world-renowned scientists.
When I first applied to the Amgen Scholars Program, I was primarily aiming to gain research experience and decide whether a Ph.D. was the right path for me. While these two objectives were definitely accomplished, little did I know that those 8 weeks would provide me with much more than I could've imagined – countless memories, lifelong friendships, and a true desire to pursue a scientific career.
England is a senior in the biomedical engineering program at Imperial College London. She grew up in Zimbabwe and conducted her 2017 Amgen Scholars research in the lab of Dr. Kourosh Saeb-Parsy at the University of Cambridge.
To learn more about the Amgen Scholars Program, please visit AmgenScholars.com and check out the #AmgenScholars hashtag on Twitter. Follow @AmgenFoundation to stay up to date with all STEM-related news from the Amgen Foundation.