Leading the Mining Industry in Sustainability Three Years in a Row
Newmont Named Industry Leader by Dow Jones Sustainability World Index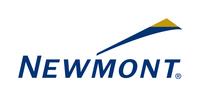 For an unprecedented three years in a row, Newmont was named by the prestigious Dow Jones Sustainability World Index (DJSI World) as the mining industry's overall leader in sustainability. Newmont's inclusion on the index also marked the 11th year running we have been selected for the DJSI World. 
This ground-breaking achievement demonstrates Newmont's genuine commitment to sustainable business practices, and further validates the dedication of our team to living our values of safety, integrity, sustainability, inclusion and responsibility.
In addition to being ranked the overall industry leader in the metals and mining sector, Newmont received the highest score (100th percentile) in a number of areas including Impact Measurement and Valuation; Policy Influence; Biodiversity; Environmental Policy and Management Systems; Water-related Risks; Asset Closure Management; Corporate Citizenship and Philanthropy; and Labor Practice Indicators. Newmont also achieved the metals and mining industry's best overall scores in the economic, environmental and social dimensions.
Each year, the DJSI conducts an extensive analysis of our safety, economic, environmental and social performance, including protection of water resources, corporate governance, risk management, climate strategy, labor practices and stakeholder engagement.
Inclusion in the DJSI World – one of the most rigorous and reputable sustainability indices – is important because it:
Serves as a benchmark for investors who include sustainability performance when evaluating companies for investment;
Provides all stakeholders an independent, measurable and comparative analysis of our performance in the areas that matter most to them; and
Offers valuable insight into the effectiveness of our sustainability practices by highlighting where we are performing well and identifying areas for improvement.
I would like to thank our dedicated and hardworking team of employees, contractors and partners for their ongoing efforts to create value and improve lives through sustainable and responsible mining.
To learn more about how we continue building a safe, profitable and responsible business, please visit Beyond the Mine, our annual social and environmental performance report.