LBG Canada Data Stories: Return on Program Management Investment (ROMI)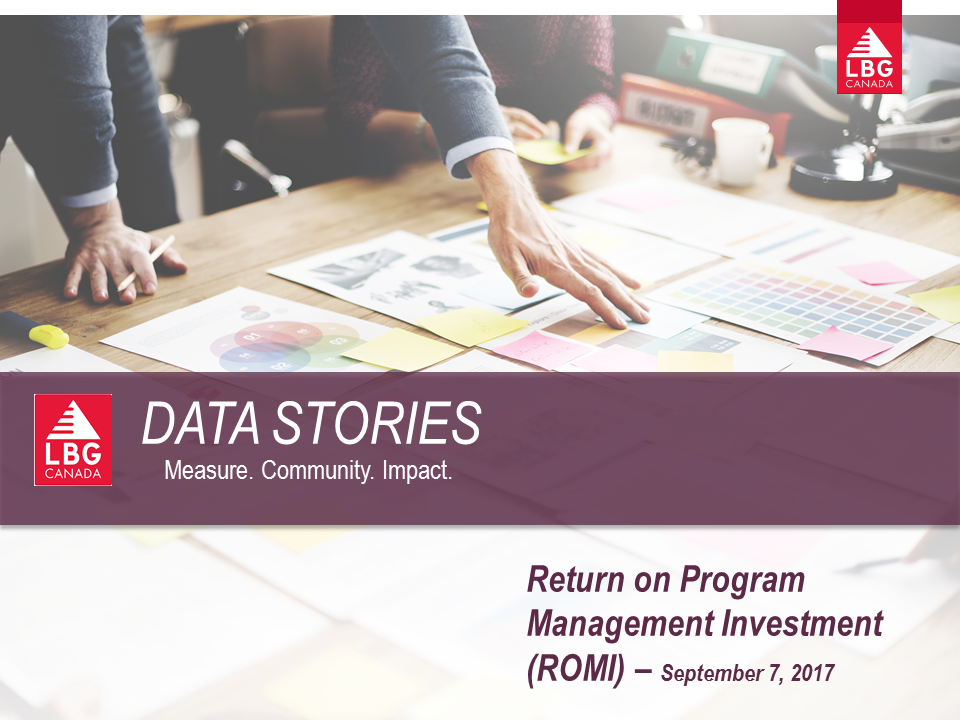 LBG Canada Data Stories: Return on Program Management Investment (ROMI)
Throughout the summer of 2017, many companies seem to be focused on the ROI of program management investment (ROMI). This would include investment in people, technology and communications (among other things) toward achieving community investment, volunteering and giving objectives.
All LBG Canada companies tend to watch program management costs closely. At the same time, companies seek to be known in community, and to allocate cash, time volunteered and in-kind contributions as effectively as possible. In order to provide additional insights to answer 'what is the ROI' questions, data analysis conducted by SiMPACT on behalf of LBG Canada companies has brought forward some really interesting results.
Check out the brand new LBG Canada series, Data Stories: Return on Program Management Investment (ROMI) for more information.