LBG Canada Data Stories: In-Kind Contributions are a Part of Community Investment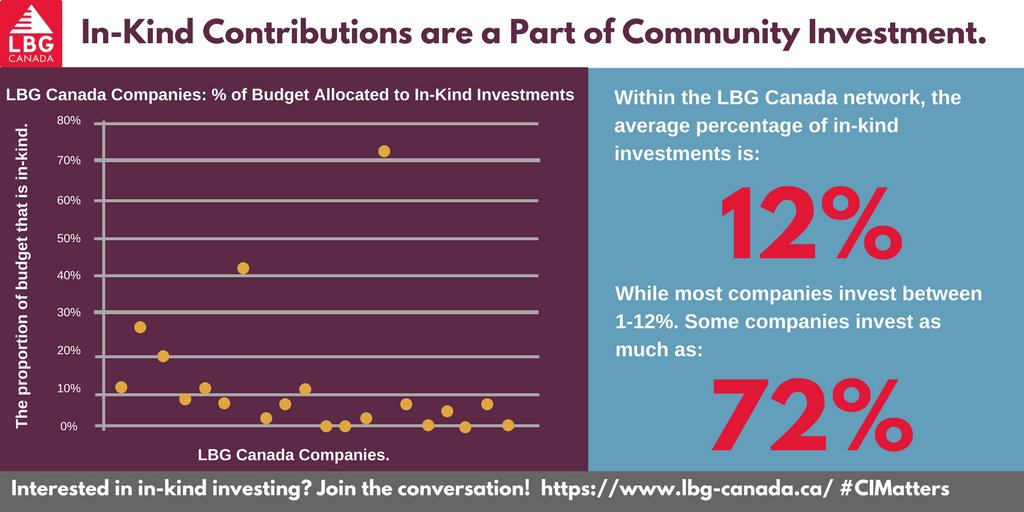 In-Kind Contributions are a Part of Community Investment
One of the ways in which some companies contribute to their communities is through the use of in-kind contributions, typically in donations of the goods or services that the company produces.
While the average company contributes 12% of their budget as in-kind contributions, some organizations contribute significantly more.
Community investment programs can easily align with the goods and services provided by the company and in-kind contributions are an excellent example of this. 
About LBG Canada
LBG Canada is a network of corporate community investment professionals from many of Canada's leading companies, who work together to apply, develop and enhance the use of the LBG Model and impact measurement framework in Canada. Participation in LBG Canada encourages companies to focus on strategy, measurement and reporting to demonstrate the business value achieved through investment in community. LBG Canada is facilitated by SiMPACT Strategy Group.
For more information, visit: www.lbg-canada.ca