Keeping Community & Dreams Alive With BBQ | Icons of Cincinnati
Keeping Community & Dreams Alive With BBQ | Icons of Cincinnati
Owners of Cincinnati BBQ joint, Sweets & Meats, show restaurateurs how a strong sense of community brings delicious success. Brought to you by GoDaddy.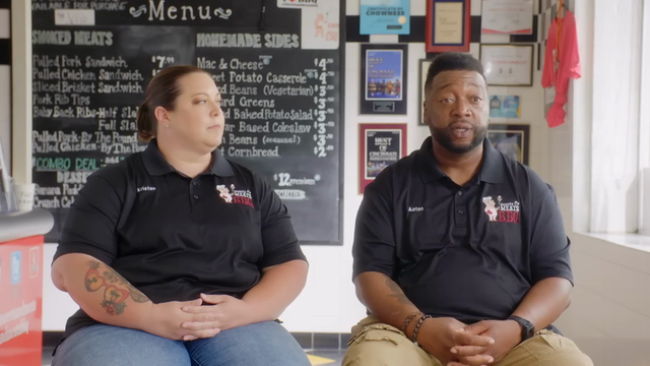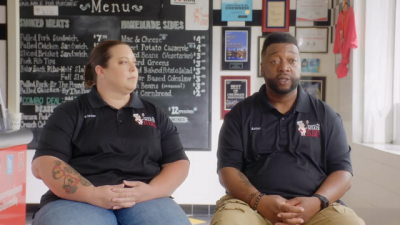 Thursday, August 11, 2022 - 9:30am
Sweets & Meats owners Anton Gaffney and Kristen Bailey show us what it's like to weave a deep-rooted community into their daily operations.
What started out as a regular cookout quickly turned into a BBQ business when friends started shelling out cash to get a plate of Kristen and Anton's insanely delicious home cooking. They nearly shut down during COVID, but their employees refused to quit, and after pivoting to food trucks and catering operations, they kept the business alive. Today, Sweets & Meats is keeping customers happy with one-of-a-kind smoked meats, homemade sides, and specialty desserts, all while making employees feel like family.
Despite all the challenges faced when running a business, Kristen and Anton's biggest advice to entrepreneurs is to never give up and keep chasing your dream.
See Sweets & Meats' story, part of GoDaddy's Icons of Cincinnati series, streaming now on YouTube.
About GoDaddy Icons
Icons is GoDaddy's Customer Storytelling video series that goes city-to-city following Everyday Entrepreneurs as they fulfill their dreams and share the professional lessons they've learned along the way.
About GoDaddy
GoDaddy is empowering everyday entrepreneurs around the world by providing all of the help and tools to succeed online. GoDaddy is the place people come to name their idea, build a professional website, attract customers, sell their products and services, and manage their work. Our mission is to give our customers the tools, insights and the people to transform their ideas and personal initiative into success. To learn more about the company, visit www.GoDaddy.com