Kansas City Chiefs "Go Nuts" Over a Compostable Peanut Bag
First-Of-Its-Kind Environmentally Friendly Packaging for Peanuts Debuts at Arrowhead Stadium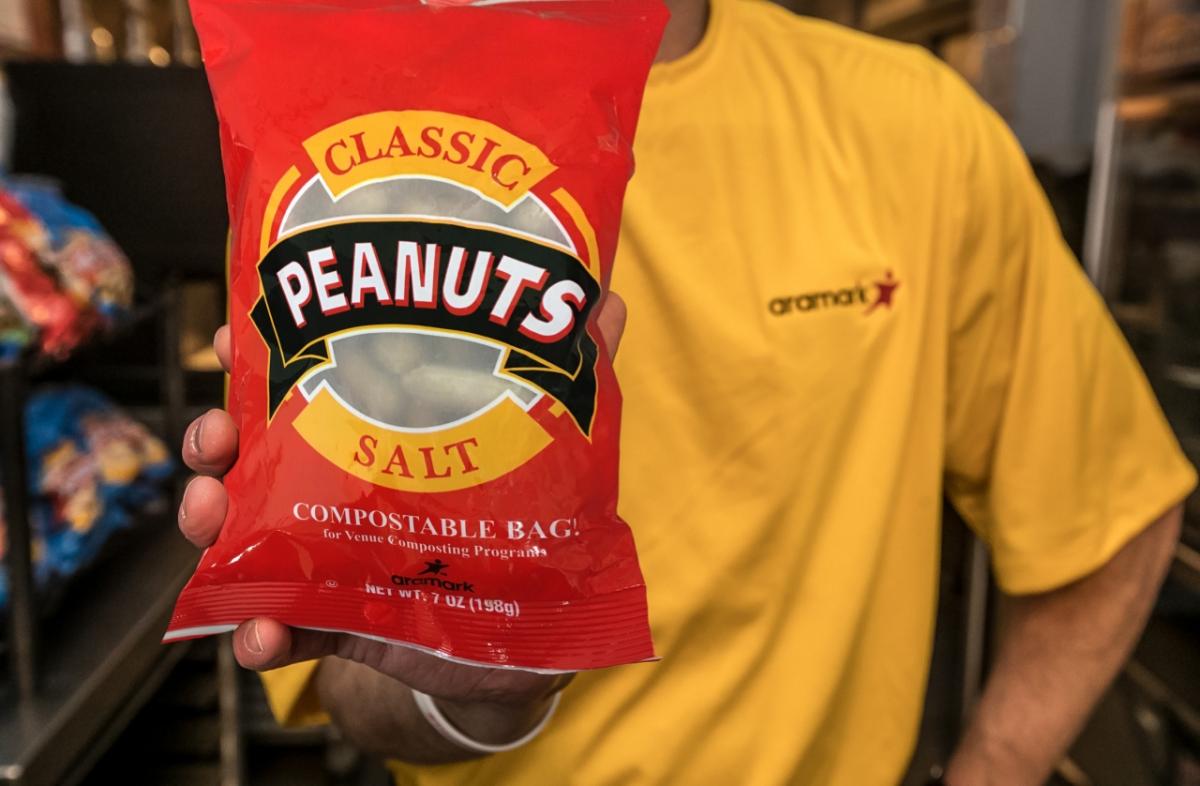 KANSAS CITY, Mo., and PHILADELPHIA /3BL Media/ – Football season is in full swing and the Kansas City Chiefs are going the extra yard by scoring a major victory for the environment. Thanks to a collaboration between BASF, Aramark and Hampton Farms, Arrowhead Stadium will become the first-ever professional sports venue to sell a pre-packed compostable peanut bag.
The compostable peanut bag is part of the Chiefs' environmental initiative, "Extra Yard for the Environment," which is designed to devise and implement new green policies for the Chiefs, while also raising awareness for sustainability efforts at Arrowhead Stadium. Debuting at the November 26th game, the compostable peanut bag will be sold throughout general concessions and in-seat vending, with the goal of expanding to other areas of Arrowhead Stadium following the pilot phase.
Learn more about the why behind the compostable bag, and how it came to be.
About Aramark
Aramark (NYSE: ARMK) proudly serves Fortune 500 companies, world champion sports teams, state-of-the-art healthcare providers, the world's leading educational institutions, iconic destinations and cultural attractions, and numerous municipalities in 19 countries around the world. Our 270,000 team members deliver experiences that enrich and nourish millions of lives every day through innovative services in food, facilities management and uniforms. We operate our business with social responsibility, focusing on initiatives that support our diverse workforce, advance consumer health and wellness, protect our environment, and strengthen our communities. Aramark is recognized as one of the World's Most Admired Companies by FORTUNE, as well as an employer of choice by the Human Rights Campaign and DiversityInc. Learn more on our website or connect with us on Facebook and Twitter.