Journey to Acceptance: Parents of Hate Crime Victim Speak Out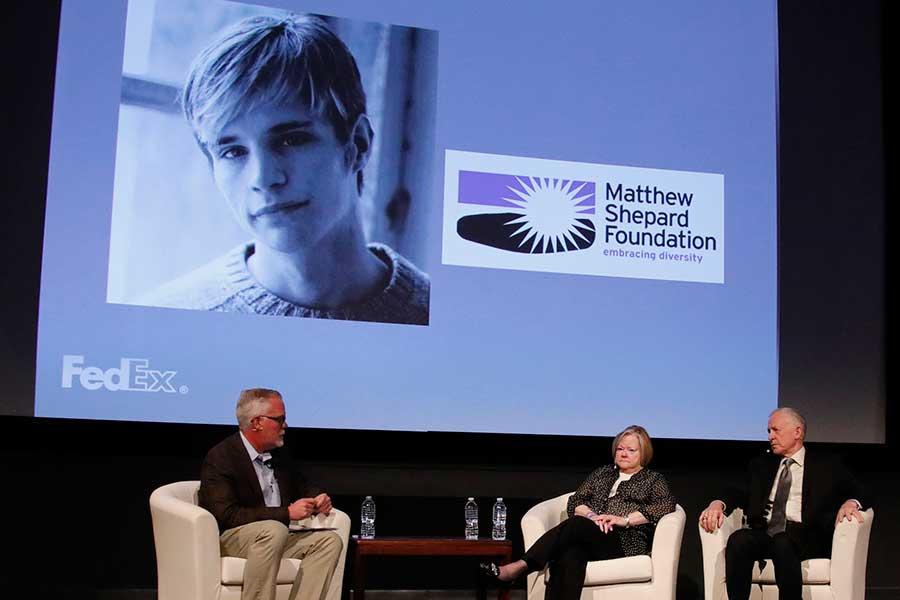 Journey to Acceptance: Parents of Hate Crime Victim Speak Out
Today the name Matthew Shepard is synonymous with gay rights, but for most of his life, he was simply Judy Shepard's eldest son, "Matt".  In October 1998, one pivotal event in the small college town where he lived would change the world forever.
Matthew, a 21- year-old college student studying political science and international relations, had been attacked in Laramie, Wyoming, in what would become one of the most horrific anti-gay hate crimes in America. He was abducted, beaten and left tied to a fence for more than 18 hours.
Judy and Dennis Shepard have been courageous and determined advocates for civil and human rights, parental support of LGBT youth, and diversity and inclusion for nearly 20 years.  They founded the Matthew Shepard Foundation shortly after their son's death in 1998 with a mission to erase hate by replacing it with understanding, compassion and acceptance.
In 2009, the Matthew Shepard and James Byrd Jr. Hate Crimes Prevention Act was signed by President Obama. The federal statute gained bi-partisan support and aimed to protect individuals against violent crimes motivated by the victim's actual or perceived sexual orientation, gender, gender identity, and disability. Its passage was largely because of Judy and Dennis' relentless perseverance and commitment to equality, equity, safety and security for all people, regardless of who one chooses to love.
Judy and Dennis have traveled the world telling Matt's story. No matter how many times they talk about it, the emotions remain raw, which was evident as they shared their journey with FedEx team members during LGBT History Month.
When asked if she believes there has been change, Judy said, "The changes are both subtle and obvious. The polls show a much broader acceptance of the gay community, and I see it every day as I travel around the country.  The way we talk about the issues facing the LGBT community is much kinder and more understanding of perception and language."
Although his life was tragically cut short, the life and legacy of Matthew Shepard has transformed the world. It has inspired and challenged millions of individuals to live in their truth and share their orientation with those closest to them. Matthew's story resonates not only  because it is the struggle and fear of many LGBT youth who come out to their parents, friends and community, but also a human story of simply being who you are in a world that may or may not accept you.
Judy's goals are that tragedies like what her family experienced never happen again and that the minds and hearts of people transform from hate to tolerance to acceptance. It is a journey.