Jetblue's Bluebud Business Mentoring Program Helps Eat Your Coffee, 9 Miles East and Sustainable Snacks Learn What It Takes to Get Their Brands off the Ground
Jetblue's Bluebud Business Mentoring Program Helps Eat Your Coffee, 9 Miles East and Sustainable Snacks Learn What It Takes to Get Their Brands off the Ground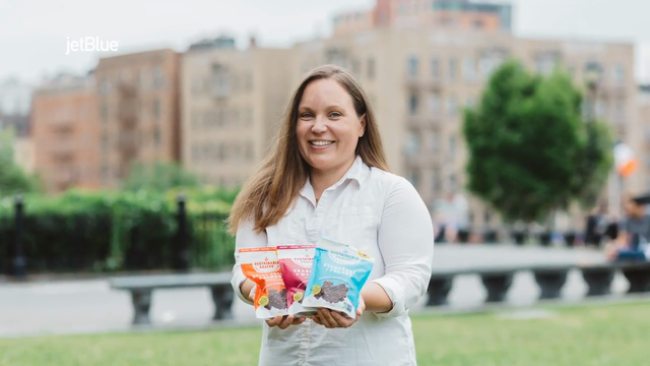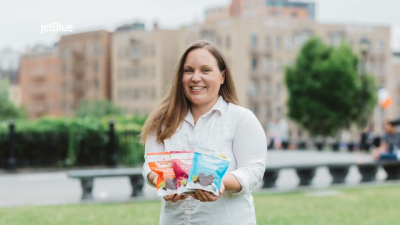 Tuesday, April 30, 2019 - 2:00pm
JetBlue, New York's Hometown Airline® and the largest carrier in Boston, is helping 9 Miles East Farm, Eat Your Coffee and Sustainable Snacks learn what it takes to get their brands off the ground through the airline's BlueBud business mentoring program.
BlueBud offers innovative and budding food and beverage brands a unique opportunity for business mentorship including access to JetBlue's leaders and an inside look at the airline's distinctive product development culture and award-winning onboard experience.
The BlueBud program launched in 2015 and originally focused on up-and-coming environmentally and socially responsible food brands based in New York. This year, JetBlue expanded the program to also include small businesses in the greater Boston area.  
This year's mentees include:
9 Miles East Farm (North Humberland, N.Y.) – Gordon and Mary Sacks started 9 Miles East Farm to make it easy for busy people to enjoy healthy local food. Their mission is to bring good, healthy food to busy people. 9 Miles East  Farms grows the ingredients for their ready-to-eat meals, GO Boxes, prepares the meals in their onsite kitchen, and delivers them to subscribers within New York and Massachusetts. For more information visit 9mileseast.com.

Eat Your Coffee (Boston) – Eat Your Coffee creates energizing snacks and bars made from simple ingredients. Supporting Fair Trade coffee farmers, the caffeinated snack bars are non-GMO, vegan, gluten-free, kosher and 70% organic. Co-founders Johnny Fayad and Ali Kothari started Eat Your Coffee making snack bars in their dorm room and have gone on to sell over one million bars to date. Visit eatyour.coffee for more information.

Sustainable Snacks (Bronx, N.Y.) – Sustainable Snacks is committed to promoting public health through better snacking. Snacks are crafted with bold flavors and unique textures from 100% plant-based ingredients focusing on making their products accessible to all who desire healthy, on-the-go snack options, therefore influencing better snacking and better public health. For more details visit madeinnyc.org/company/sustainable-snacks.