JetBlue Partners with Three Budding New York Companies for Third Installment of Its BlueBud Business Mentoring Program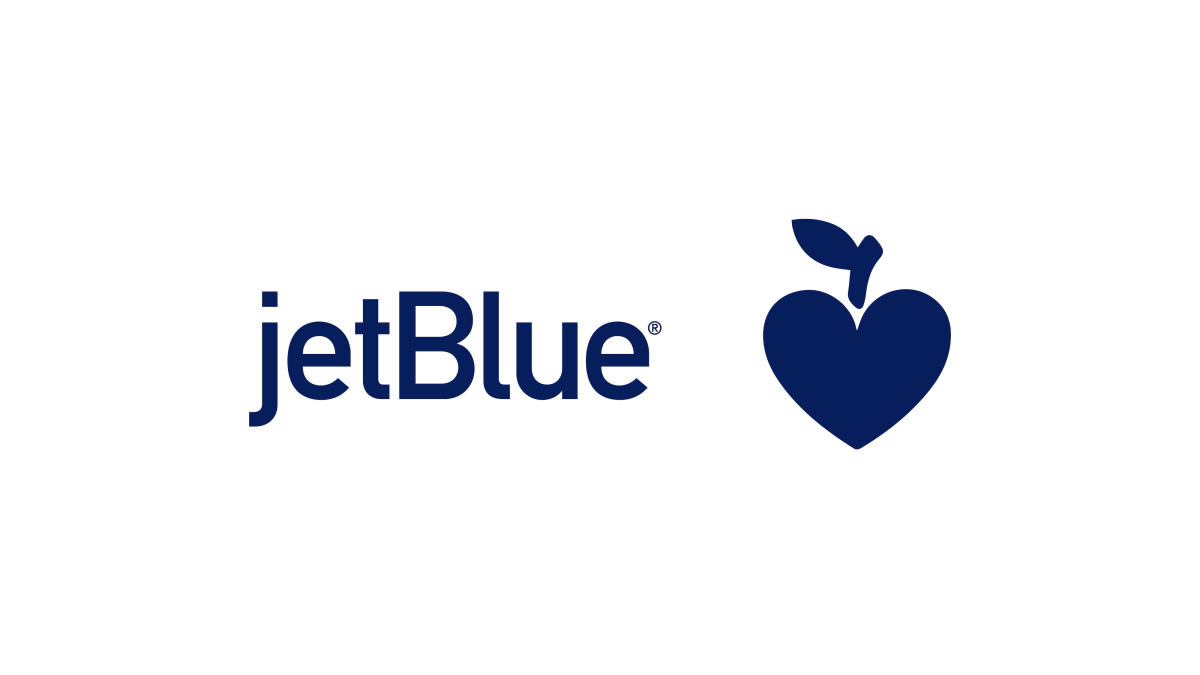 NEW YORK, October 11, 2017 /3BL Media/ – JetBlue (Nasdaq: JBLU), New York's Hometown Airline®, recently announced the winners selected to participate in its third annual BlueBud (buddies + budding new companies) business mentoring program. In celebration of the third round of the BlueBud program, JetBlue has selected three food and beverage brands from New York.
This year's winners merge food and beverage with social impact. Toast Ale is a Bronx-based brewery that is reducing food waste by using surplus bread to make craft beer. Barber Farm Distillery is family owned, making craft vodka from potatoes grown on their farm. Luv Michael is a non-profit that produces nut-free gluten free granola made by workers on the autism spectrum. These budding New York food and beverage companies will learn what it takes to potentially get their products onboard a commercial airline, directly from airline senior leaders.
"The goal of BlueBud is to support food and beverage companies that deliver social and environmental value through their products," said Sophia Mendelsohn, head of sustainability, JetBlue. "All of these companies support job growth in New York and social and environmental innovation."
Toast Ale - Focused on reducing wasted food, Toast Ale uses unsold loaves of bread from local bakeries to brew beer. Since Toast Ale opened, 2,325 gallons of beer have been brewed using 1,375 pounds of bread that otherwise would have gone to waste. Originating in London, Toast Ale has been selling beer in New York since March of 2017. All of the company's profits go to Feedback, a non-profit focused on anti-waste campaigns.
Barber Farm Distillery - Since 1857, the Barber family has farmed produce and dairy in Schoharie Valley, New York. Barber Farm Distillery is a recent addition to this long-standing family business. Built on family and homegrown, high quality produce, Barber's Farm Distillery brings a new facet to an already distinctive brand with its naturally gluten-free, farm-to-bottle vodka. Barber's Farm is one of the only distilleries growing its own potatoes and using its own spring water in America.
Luv Michael - Their organic, gluten-free, and nut-free granola is made without harmful chemicals or toxic allergens. Luv Michael is focused on providing training and income to individuals on the autism spectrum. Autism now impacts one in 68 children. The granola crafted by Luv Michael can be purchased in more than 30 stores in the New York area including Wild by Nature, Fresh and Co., and select Starbucks locations.
JetBlue worked with GrowNYC to select the current crop for BlueBud. Winners were announced at a celebration event at Project Farmhouse, GrowNYC's state-of-the-art sustainability and education center located near Union Square in New York City.  Applications were reviewed by esteemed judges including Liz Neumark, CEO and Founder of Great Performances; Bret Csencsitz, Managing Partner, Gotham Bar and Grill; David Johnson,  Deputy to the Senior Advisor to the Brooklyn Borough President; Jeanhee Lee, Assistant Managing Editor, Crain's New York Business; Karen Washington, Co-Owner of Rise & Root Farm, and William Telepan, Executive Chef at Oceana.
Over the next year, these three companies will participate in business mentorship including:
A tour of JetBlue's Long Island City Support Center headquarters, its largest operation at JFK's Terminal 5 (T5) and an airline catering facility to better understand how food (literally) gets onboard JetBlue.
A speaking and taste-testing event opportunity for JetBlue's crewmembers to learn more about each company at the airline's Long Island City Support Center.
A tasting event for JetBlue customers at the airline's award-winning JFK T5.
Intimate access to JetBlue teams including but not limited to strategic sourcing, purchasing, corporate social responsibility, sustainability, communications, marketing, brand and onboard product.
Previous BlueBud participants have included Bronx Greenmarket Hot Sauce, made from serrano peppers grown in collaboration with GrowNYC and Bronx Greenup, and Hot Bread Kitchen – a social enterprise bakery based in Harlem that creates economic opportunity through careers in food for foreign-born and immigrant women. Bronx Greenmarket Hot Sauce sources their peppers from more than 40 Bronx greenmarket farms and community gardens. Each bottle sold directly supports these gardens and farmers and helps to revitalize the Bronx's budding economy, asserting the borough as the next big culinary destination for local food in New York. Bronx Greenmarket Hot Sauce is available in JetBlue's T5 in the New York Minute shop, a concept store that offers New York-produced products.
Hot Bread Kitchen was the first winner of the BlueBud program.  After a year of mentorship, the bakery learned what it takes to partner with an airline, and then pitched their product to JetBlue. Although being part of BlueBud is no guarantee to making it onboard, JetBlue was impressed by Hot Bread Kitchen's pitch and introduced the bakery's challah rolls onto its Mint brunch menu. Mint is JetBlue's unique take on premium service and is available on select routes.
Food For Thought - BlueBud promotes innovation and helps JetBlue offer responsible food and beverage options to its customers and even crewmembers. Airlines haven't traditionally been associated with fresh and responsible foods. JetBlue is changing that as its product development, strategic sourcing and sustainability team's work together to ensure nutritious options are available onboard and in its terminal. Being a successful supplier to a commercial airline is no easy task -- especially for small businesses. JetBlue's supplier diversity initiative provides diverse business partners with equal access to opportunities. BlueBud is an example of the airline's inclusive mindset -- impacting people, planet and profits. The airline's hope is to create greater access to JetBlue opportunities one BlueBud at a time. Visit jetblue.com/green/food for more details.
About JetBlue
JetBlue is New York's Hometown Airline®, and a leading carrier in Boston, Fort Lauderdale-Hollywood, Los Angeles (Long Beach), Orlando, and San Juan. JetBlue carries more than 38 million customers a year to 101 cities in the U.S., Caribbean, and Latin America with an average of 1,000 daily flights. For more information, please visit www.jetblue.com.
About GrowNYC
GrowNYC is the sustainability resource for New Yorkers: providing free tools and services anyone can use in order to improve our City and environment. More gardens, Greenmarkets, more recycling, and education for all. Learn more at www.grownyc.org.