It May Be Time To Upgrade, Replace, or Ditch Your Underground Storage Tank
It May Be Time To Upgrade, Replace, or Ditch Your Underground Storage Tank
As you do so, Ampibar and Booster™ stand ready to help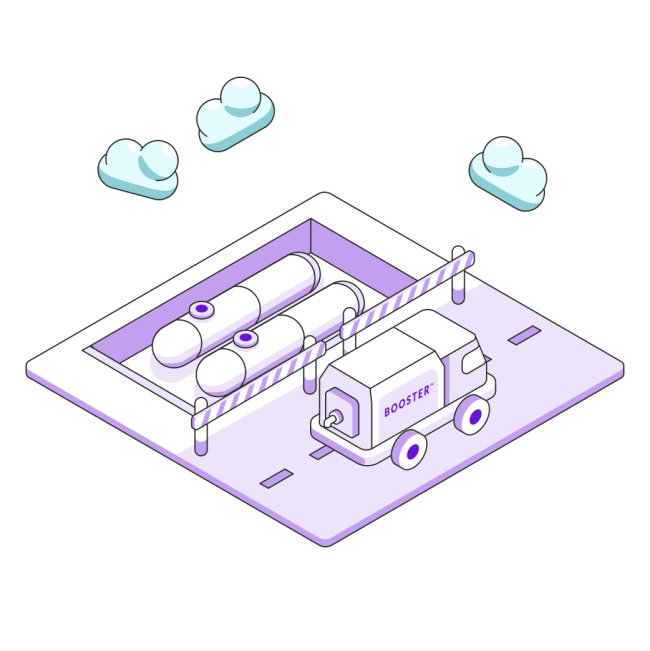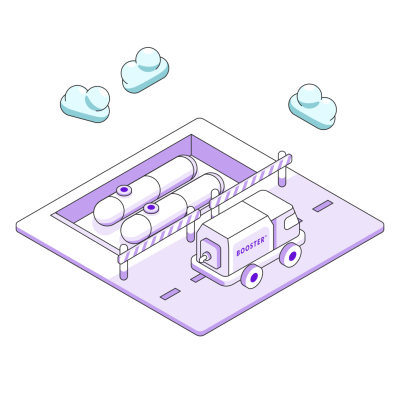 Tuesday, August 30, 2022 - 1:00pm
Underground storage tanks — also referred to as USTs — store fuel at gas stations, fleet yards, businesses and more. Though long believed to be a necessary staple of the fueling industry, the growing amount of pollution related to aging and deteriorating USTs is harming communities. As the roles of environmental and community health grow within the sustainability movement, removal and remediation of aging USTs is top of mind.
A recent article published by EMS Environmental, written by Allan Blanchard, leader of Ambipar Response's technical consulting group in the U.S., explains the lifespans of various types of USTs and prepares owners for potential removal or upgrades.
In the modern day, USTs are made from fiberglass or reinforced plastic, but older USTs — which can date back as far as the 1800s — were often constructed from bare steel. Because steel USTs were the norm until the mid-1980s, many USTs are now subject to leaks from deterioration and age. Such deterioration can be attributed to a range of factors, including quality of steel, geology, soil type and moisture, presence of metal in nearby soils, and tank pit backfill material, according to Blanchard.
Regardless of material used to construct any given UST, each state has different regulations around the tanks to govern corrosion protection, inspections, monitoring, secondary containment and more. As UST owners meet these requirements, or as their USTs age out, they will need to undergo significant planning and development to replace or upgrade equipment and address future fueling business objectives, explains Blanchard.
As companies upgrade and replace UST systems, they should look to trusted partners like Ambipar and Booster™ to ease the process. Ambipar Response offers tank removal and spill remediation expertise to guide the process of compliance with state and local regulations, early identification of potential environmental issues, required reporting and remediation and more. In the meantime, while USTs are decommissioned or under repair, companies should turn to mobile fueling solutions, like those offered by Booster, to ensure continuity in fueling operations either by bridging the gap or providing a long-term fueling solution.
Booster's mobile energy delivery platform allows customers to order a range of fuels (including conventional and renewable options) to be delivered directly from the terminal to the fleet, thereby eliminating the need for gas station trips or USTs. Booster's service professionals arrive on site with a Booster Smart Tanker containing the desired fuel, ready to fill fleet vehicles in their non-operating hours.
Although many businesses still rely on USTs for their fueling needs, the negative effects of leaking USTs — of which the EPA reports there are 557,644 nationwide — on the environment and the community, along with federal and state regulations, often lead to requirement of significant upgrades.
As Blanchard writes, "technology advances and/or government mandates may make your new tank investment obsolete before the tanks reach the end of their useful life." Prepare for the possibility with Booster and Ambipar.