Investors Encouraged by Wendy's Pledge to Set Science-based Emissions Reduction Targets for Its Full Value Chain
Investors Encouraged by Wendy's Pledge to Set Science-based Emissions Reduction Targets for Its Full Value Chain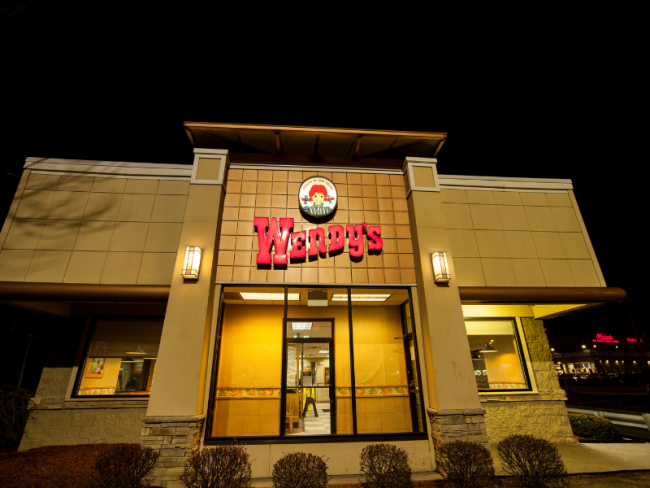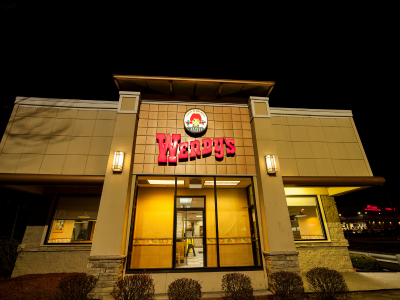 Wednesday, April 21, 2021 - 11:00am
April 21, 2021 /3BL Media/ - Today, The Wendy's Company took an important step to help tackle the climate crisis and align with investor expectations on greenhouse gas emission reductions from direct operations and supply chains, according to institutional investors who reached an agreement with the fast food giant.
Wendy's, which is one of the world's largest quick service restaurants, committed to pursue a science-based target, in accordance with the Science-Based Targets initiative (SBTi), by the end of 2021. The target, once established and validated, will address Scope 1, 2 and 3 greenhouse gas emissions. Notably, by encouraging the agricultural practices necessary to meet their Scope 3 emissions target, Wendy's can enhance the resilience of its meat supply chains to risks associated with water scarcity and extreme weather, while improving water quality through enhanced soil health and nutrient management.
Today's announcement comes after investors agreed to withdraw a shareholder proposal filed by Sister Reg McKillip of the Dominican Sisters of Sinsinawa, Wisconsin, a member of the Seventh Generation Interfaith Coalition for Responsible Investment and the Interfaith Center for Corporate Responsibility. This effort was supported by the sustainability nonprofit organization Ceres. Specifically, the proposal called on Wendy's to study the feasibility of setting targets for reducing emissions from its full value chain.
"Global fast food companies like Wendy's are well-positioned to minimize risk and capture opportunities by significantly reducing greenhouse gas emissions," said Sister McKillip. "As shareholders, we're particularly encouraged by the company's agreement to tackle not only the emissions from the company and its franchisees but those in its agricultural supply chain -- which make up the lion's share – as well."
"We're encouraged by Wendy's commitment to set emissions reduction targets that go beyond energy efficiency measures to implement multiple strategies to mitigate its exposure to climate risk," said Francis Sherman, executive director of Seventh Generation Interfaith. "Fast food companies, through their operations and agricultural supply chains, are particularly vulnerable to climate risk, and it's important that Wendy's take steps to manage these risks."
"Setting a science-based target and addressing Scope 3 emissions is not only a key step for mitigating climate impacts, but it also has important co-benefits for both water quality and quantity due to necessary fertilizer and land management. We look forward to continued engagement to ensure Wendy's addresses water risks more comprehensively," said Kirsten James, director of the Water Program at Ceres.
Through a coalition coordinated by Ceres and the UK-based investor network FAIRR, investors have increasingly stepped up their engagements with six of the largest fast food companies (including Wendy's) to ensure they address their exposure to climate and water risks in their meat and dairy supply chains. The coalition now consists of 90 global investors with more than $11 trillion in combined assets under management to publicly urge the 6 largest U.S. fast food companies (including Wendy's) to address these risks. The coalition is planning to release a progress report later this month.
"Wendy's' commitment to reduce its greenhouse gas emissions with a science-based target that covers its operations and supply chain is an encouraging step forward for consumers and investors. Leadership from companies across the meat and dairy value chain is vital if we are to meet the goals of the Paris Agreement to avoid the worst consequences of the climate crisis. With 90% of the food sector's disclosed emissions thought to come from their supply chains, it's also promising that Wendy's commitment includes a Scope 3 target to address the environmental footprint of its global supply chain," said Aarti Ramachandran, director of research & engagements at FAIRR.
Ceres is a nonprofit organization working with the most influential capital market leaders to solve the world's greatest sustainability challenges. Through our powerful networks and global collaborations of investors, companies and nonprofits, we drive action and inspire equitable market-based and policy solutions throughout the economy to build a just and sustainable future. For more information, visit ceres.org and follow @CeresNews.
The FAIRR Initiative is a collaborative investor network, founded by Jeremy Coller, with a membership of $33 trillion assets under management. FAIRR works with institutional investors to define the material ESG issues linked to intensive livestock and fish farming systems and provide them with the tools necessary to integrate this information into their asset stewardship and investment decisions. This includes the Coller FAIRR Index, the world's first comprehensive assessment of the largest global animal protein companies on environmental, social and governance issues. Visit www.fairr.org and follow @FAIRRinitiative.
Currently celebrating its 50th year, ICCR is the pioneer coalition of shareholder advocates who view the management of their investments as a catalyst for social change. Its 300-plus member organizations comprise faith communities, socially responsible asset managers, unions, pensions, NGOs and other socially responsible investors with combined assets of over $US 2 trillion. ICCR members engage hundreds of corporations annually in an effort to foster greater corporate accountability. Visit our website www.iccr.org and follow us on Twitter, LinkedIn and Facebook.