Investing in Young People: A Winning Idea: Promoting Financial Literacy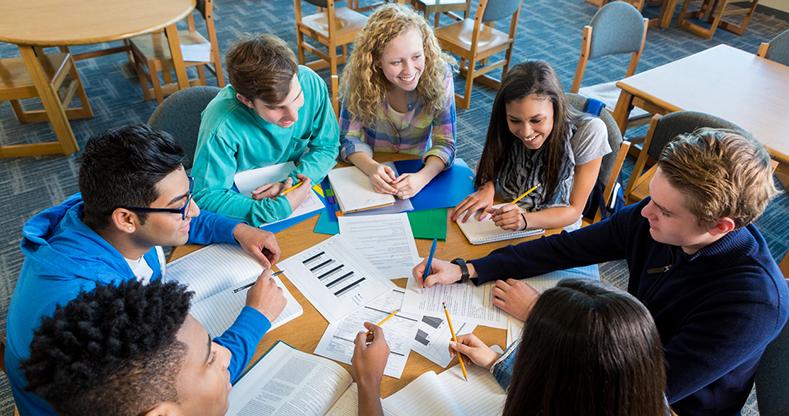 Originally posted on Scotiabank
According to Scotiabank's Young People in the Community Index , financial literacy is a pressing issue for youth in the countries where the Bank operates. A partnership between Scotiabank and Junior Achievement Americas (JA) is making financial literacy and life skills courses available to more than 50,000 students across 17 Caribbean, Central and South American countries. Through the program, students receive practical advice on budgeting and planning and learn to manage finances in a way that not only benefits them, but also their families and society.
Innovation Camps
As part of the program, 1,884 adolescent students participated in "Innovation Camps" in which they dreamed up creative solutions to address business challenges the world faces. Regional competitions followed where the teams we asked to create a financial literacy awareness campaign for young people.
The winning idea
The winning idea from this regional competition came from El Salvador. The all-girl team of accounting students from the Instituto Nacional de Zaragoza — Sofia, Lisseth, Katya, Alejandra, and Gladys — proposed an idea for an app-based business that uses online social networking to teach the importance of financial education and good savings habits to youth. Lisseth explains, "Our app has the slogan "aprender haciendo" [learn by doing]. We want to educate youth about the benefits of saving and then help them put their knowledge into practice."
Going abroad
With support from JA and Scotiabank, the winning team traveled to Mexico to present their idea at the Mexico International Forum of Entrepreneurs. "It was a privilege to be with more than 400 young people from different countries and learn from role models." says Gladys.
Following the forum, the girls also visited Scotiabank's Mexico headquarters. "We learned that a bank is more than just a branch and a teller, it is a large enterprise made up of many diverse teams united by a single objective," continues Alejandra. "Suddenly, I could see myself in a career as part of a team that worked together to solve problems like financial literacy."
Coming back home
Lessons learned through the JA/Scotiabank program have profoundly shaped the girls' outlook on the future. Katya explains, "Our plan as a team is to develop our app with the support of Scotiabank El Salvador, launch it to the public and make it available to all young people in our country."
More importantly, participating in the program has taught and inspired the girls (and other young people like them) to put their ideas into action. Says Gladys, "I believe that the program conveys to all students the benefits of financial literacy, because it not only teaches us the theoretical side, but it also motivates us to put our knowledge into practice.