Investing in Bright Communities
Investing in Bright Communities
The power of equitable education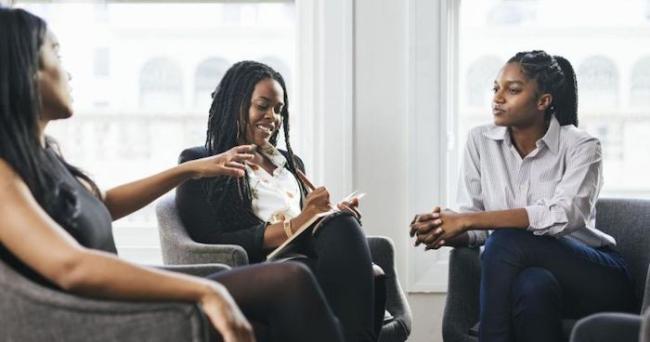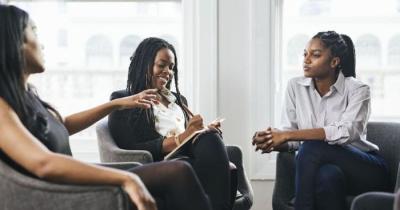 Monday, February 28, 2022 - 10:00am
Embracing diversity means being open to and benefiting from a range of perspectives, backgrounds, strengths, and achievements. That's why we value a diverse workforce, not only for what it brings to the table, but also its hand in creating a rich, inclusive culture where a sense of belonging broadens horizons and deepens conversations.
A proven path to social equity and a sustainable future is to bring communities together. These are critical issues and, as decades have shown, they continue to be a work in progress.
The power of equality in education
Education rests naturally on a foundation of equity. However, access to education has historically been inequitable. To continue moving forward, we can all be committed to advancing educational equity and empowering every student with the opportunity to become a future leader.
A brief history of Historically Black Colleges and Universities (HBCUs)
Historically Black Colleges and Universities trace directly to segregation that was present at many higher education institutions, which served predominantly white students. From these roots, HBCUs emerged and have played a critical role in education since well before the Civil War and continue to do so today.
The HBCU designation was established in 1965 for higher learning institutions created before the Civil Rights Act of 1964 and dedicated to the teaching of African Americans. Black colleges started to appear in the early 19th century, well before the Civil War. Cheyney University, founded in Pennsylvania in 1837 as the Institute for Colored Youth, is the oldest HBCU in America.
There are currently 107 HBCUs in the U.S., representing educational opportunities for approximately 300,000 students¹ receiving degrees from Associate of Arts to Doctorate. These colleges are as vital today as they were in 1837. HBCUs continue to be rooted in the solid values of community and service. Not only do they provide valuable and more accessible education, but they also produce students with upstanding values.
Partnering with Historically Black Colleges and Universities
Our support of HBCUs is one of the ways we are working to enrich communities beyond our core mission. Last year we started a partnership with Prairie View A&M University to create the STEM Collaborative course "The Energy and AI Nexus." The goal is to prepare students to tackle real-world engineering issues while providing an opportunity to engage and network with industry professionals all while increasing exposure to the breadth of career options and creating relationships with students who want to evolve the energy landscape.
In order to provide more opportunity, in 2022 our partnerships have expanded to provide funding, a critical aspect of creating educational opportunities. The newly created NRG-HBCU Academic Excellence Scholarship will be awarded to 10 juniors currently attending either Prairie View A&M University or Texas Southern University. The recipients will receive $10,000 each to fund their studies in STEM, Business, Marketing, Communications, Finance, Accounting, or Legal. This inaugural program is planned for future expansion.
We are proud to evolve our participation in these programs to better support equity in education and enhance educational opportunities for all students as part of our DE&I journey.
To apply
If you or someone you know might be interested in applying, the application period for the NRG-HBCU Academic Excellence Scholarship will open in late February 2022.
¹National Center for Education Statistics, "Fast facts: Historically Black Colleges and Universities", https://nces.ed.gov/fastfacts/display.asp?id=667