International Paper Partners With GFN To Reduce Food Waste and Greenhouse Gas Emissions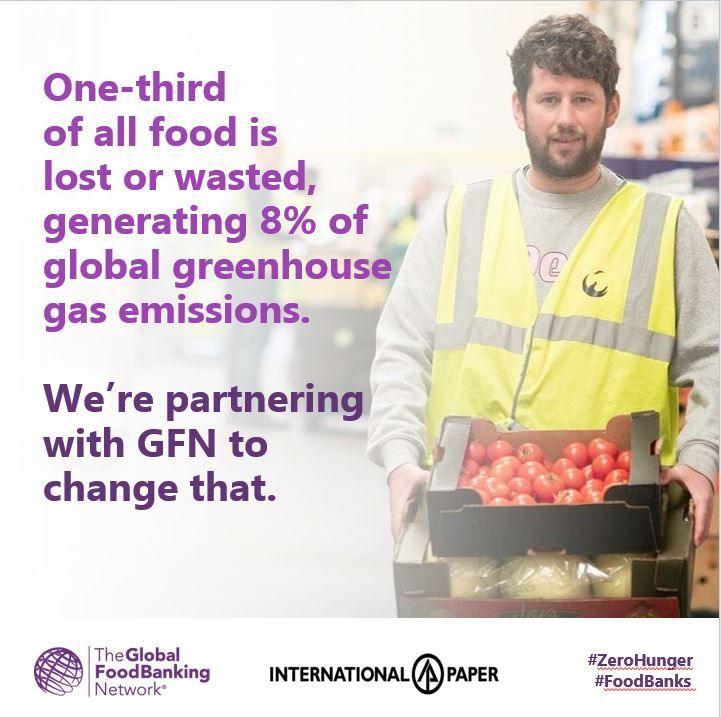 International Paper mobilizies our people, products, and resources to address critical needs where our employees live and work. Red de Alimentos invested food and operational support to three partners in Graneros, Chile--including funding for additional staff, technology, and logistics--with the goal of increasing service delivery through improved efficiencies in donation intake and distribution to community organizations. The food bank distributed 1,500 metric tons of fruit and vegetables to 1,733 community organizations serving 348,674 people, surpassing its agricultural product distribution target by 164%.
About International Paper
International Paper (NYSE: IP) is a leading global supplier of renewable fiber-based products. We produce corrugated packaging products that protect and promote goods, and enable worldwide commerce, and pulp for diapers, tissue and other personal care products that promote health and wellness. Headquartered in Memphis, Tenn., we employ approximately 38,000 colleagues globally. We serve customers worldwide, with manufacturing operations in North America, Latin America, North Africa and Europe. Net sales for 2021 were $19.4 billion. See how we're building a better future for people, the planet, and our company at internationalpaper.com/Vision-2030.