International Paper Fiber Supply Manager Accepts Diversity Leadership Award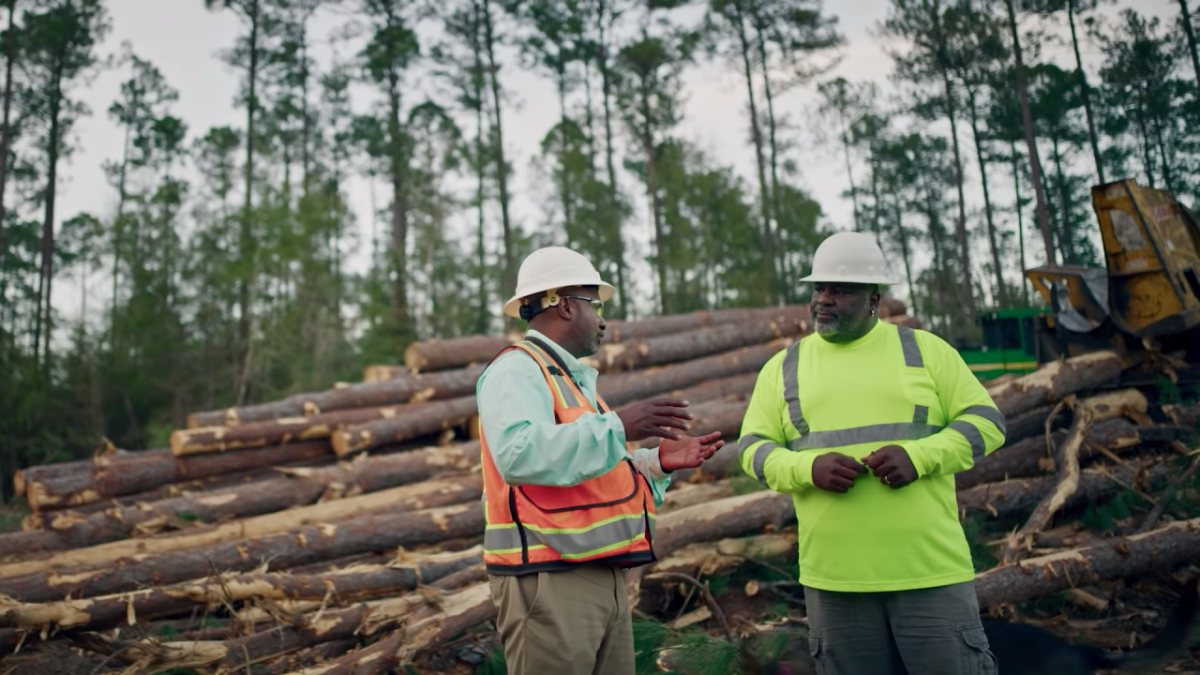 ROME, Ga., Oct. 22, 2020 /3BL Media/ – Congratulations to Alex Singleton, fiber supply manager, Industrial Packaging's Rome Containerboard Mill, for being recognized with the Diversity Leadership Award for the Society of American Foresters (SAF). This award honors an SAF member who displays the ability, talent and skill to lead innovative and exemplary diversity and inclusion efforts. Singleton was nominated by multiple industry experts for his involvement in promoting forestry to young, underserved minorities and his volunteer efforts for the Center for Heirs' Property Preservation, which has helped more than 430 families, who collectively own 22,000 acres of land, benefit from educational and technical assistance.
"I've been involved in SAF since 1990 or slightly earlier and have been proud to support the organization," said Singleton. "I'm honored to accept the Diversity Leadership Award."
The Paper and Packaging Board recently released a documentary called "Paper Makers" which highlights forest services and paper and prominently featured Singleton.
According to the SAF release, Singleton was instrumental in assisting underserviced minority landowners to return their lands to productivity and is passionate about sharing his experience as an African-American forester with young people. The release also noted that he helped create a week-long Natural Resources Career Camp in South Carolina, which ran for 13 years, and introduced nearly 200 high school students to careers in natural resources.
"Alex has clearly displayed exceptional leadership and commitment to addressing diversity and inclusion issues within the profession and beyond," said Fred Towler, chief diversity officer and vice president, Human Resources, Global Talent Management. "Each one of us are responsible for diversity, inclusion and engagement. Our goal is to create diverse and inclusive teams that value individuality and collaboration."
About International Paper
International Paper (NYSE: IP) is a leading global producer of renewable fiber-based packaging, pulp and paper products with manufacturing operations in North America, Latin America, Europe, North Africa and Russia. We produce corrugated packaging products that protect and promote goods and enable world-wide commerce; pulp for diapers, tissue, and other personal hygiene products that promote health and wellness; and papers that facilitate education and communication. We are headquartered in Memphis, Tenn., employ more than 50,000 colleagues and serve more than 25,000 customers in 150 countries. Net sales for 2019 were $22 billion. For more information about International Paper, our products and global citizenship efforts, please visit internationalpaper.com. See how we're building a better future for people, the planet and our company at internationalpaper.com/Vision-2030.