Intel Brings First WiSci Girls STEAM Camp to the U.S.
Intel Brings First WiSci Girls STEAM Camp to the U.S.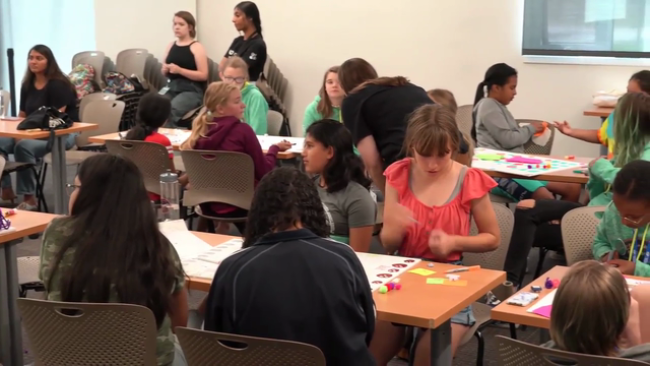 Thursday, September 12, 2019 - 12:35pm
WiSci (Women in science) Girls STEAM Camp brings together a group of girls, from middle school or high school, who have the same mindset for learning essential STEAM (science, technology, engineering, arts, and math) skills. Important skills include understanding their core values, presenting themselves professionally, and cultivating speaking skills.
About Intel
Intel (NASDAQ: INTC), a leader in the semiconductor industry, is shaping the data-centric future with computing and communications technology that is the foundation of the world's innovations. The company's engineering expertise is helping address the world's greatest challenges as well as helping secure, power and connect billions of devices and the infrastructure of the smart, connected world – from the cloud to the network to the edge and everything in between. Find more information about Intel at newsroom.intel.com and intel.com.
Intel and the Intel logo are trademarks of Intel Corporation in the United States and other countries.