Inside Track on Corporate Action for the SDGs
New GRI podcast focuses on business contributions to sustainable development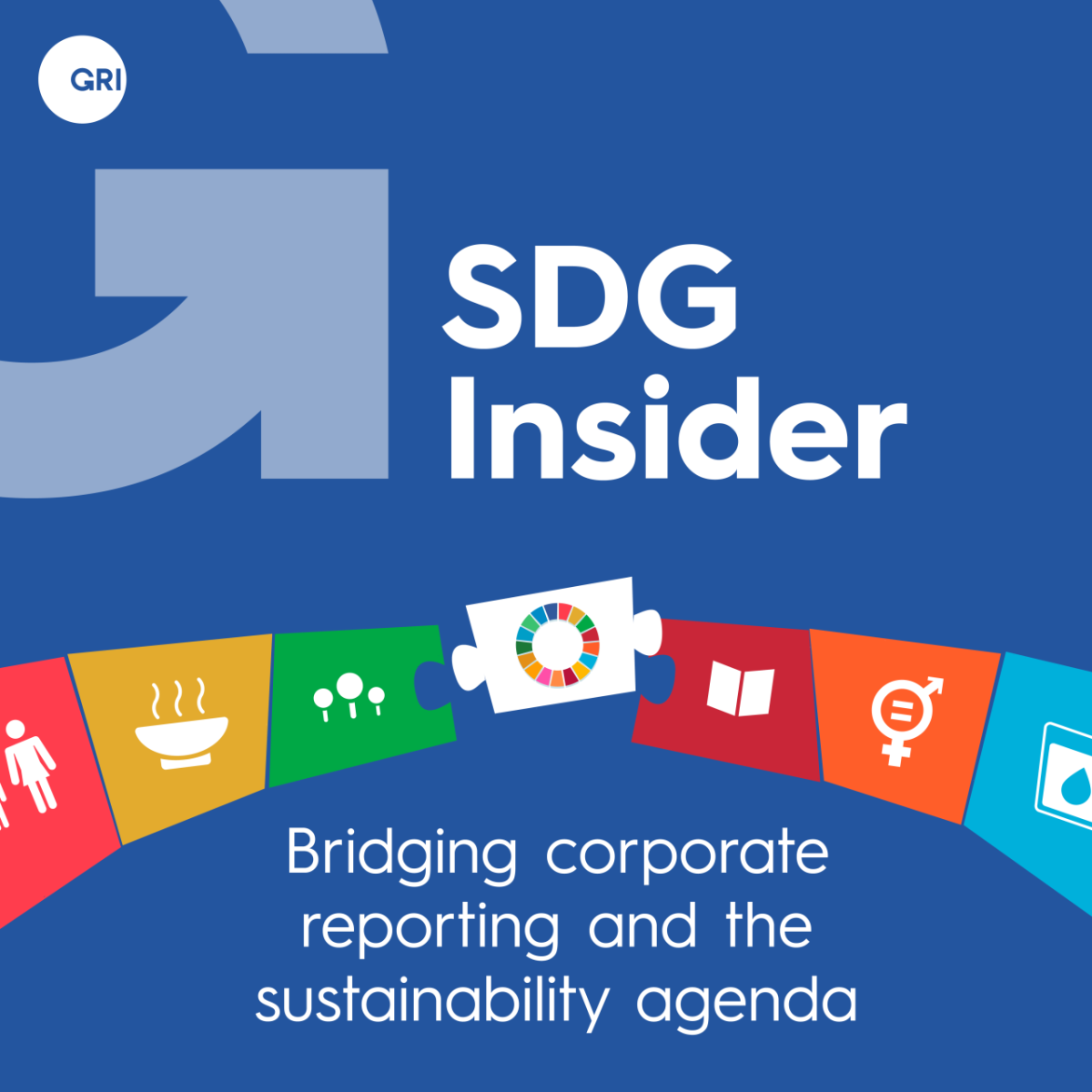 The new podcast series from the Global Reporting Initiative
July 17, 2023 /3BL/ - With the Decade of Action in support of the Sustainable Development Goals (SDGs) well underway, every day businesses all over the world make significant contributions towards ending poverty, protecting the planet and ensuring people can live in peace and prosperity by 2030. But how close are we to reaching the Global Goals, and how can companies make sure that they do their best to support them?
A new podcast has been launched – The SDG Insider – which not only aims to answer these key questions, but also help companies navigate the overlaps between the 17 SDGs. The series provides a clear link between corporate reporting and the global sustainability agenda, with insights from experts from both the private and public sectors.
Peter Paul van de Wijs, GRI Chief of Policy, said:
"Achieving the SDGs is a collective responsibility for the entire global community and a challenge that cannot be met without buy-in and collaboration involving the private sector. Our new podcast series will look beyond the theory, with practical insights and actions on how companies can help accelerate progress for the Global Goals and the role of transparency in unlocking benefits for all." 
Episode 1: Minding your own business - how can human rights due diligence create a better future for all?
The first episode delves into policies on human rights due diligence, which set expectations for businesses to actively consider risks and impacts on people and places. New rules will mean companies increasingly need to take account of their own operations but also their investments, products, business agreements and partnerships. This is significant, given that most of the SDGs are contingent upon upholding of human rights – with over 90% of the targets directly reflecting elements of international human rights and labor standards.
This episode shares views from:
Elin Wrzoncki, Department Director for Human Rights and Business at the Danish Institute for Human Rights
Dante Pesce, Senior Strategic Adviser on Business and Human Rights to the International Organization of Employers
Kees Gootjes, Business and Human Rights Advisor, ABN AMRO Bank
They discuss where a company should start when conducting a human rights assessment, emphasizing the importance of mapping out the value chain and business partners as well as understanding risks associated with the sector in which a company operates.
Margarita Lysenkova, GRI Senior Manager – International Policy, added:
"When it comes to human rights due diligence, sustainability reporting helps ensure that all steps of the due diligence process have been effectively followed. The GRI Standards allow organizations to communicate their impacts by demonstrating how they identify and manage them. Moreover, communication in itself is an integral step in the due diligence process, which means that compliance with due diligence requirements is not possible without robust reporting."
The SDG Insider can be accessed on Spotify and Apple podcast. The series will include an initial six episodes on topics ranging from climate change to agriculture and food to tax. All 18 episodes of the earlier GRI podcast series on the topic – SDGs: The Rising Tide – are also available.
Global Reporting Initiative (GRI) is the independent, international organization that helps businesses and other organizations take responsibility for their impacts, by providing the global common language to report those impacts. The GRI Standards are the world's most widely used sustainability reporting standards, which are developed through a multi-stakeholder process and provided as a free public good.
GRI provides a range of freely accessible resources and tools to help companies understand and report their contribution to the SDGs.