Innovators @ Qualcomm: Vicki Mealer-Burke on How Qualcomm is Breaking Down Barriers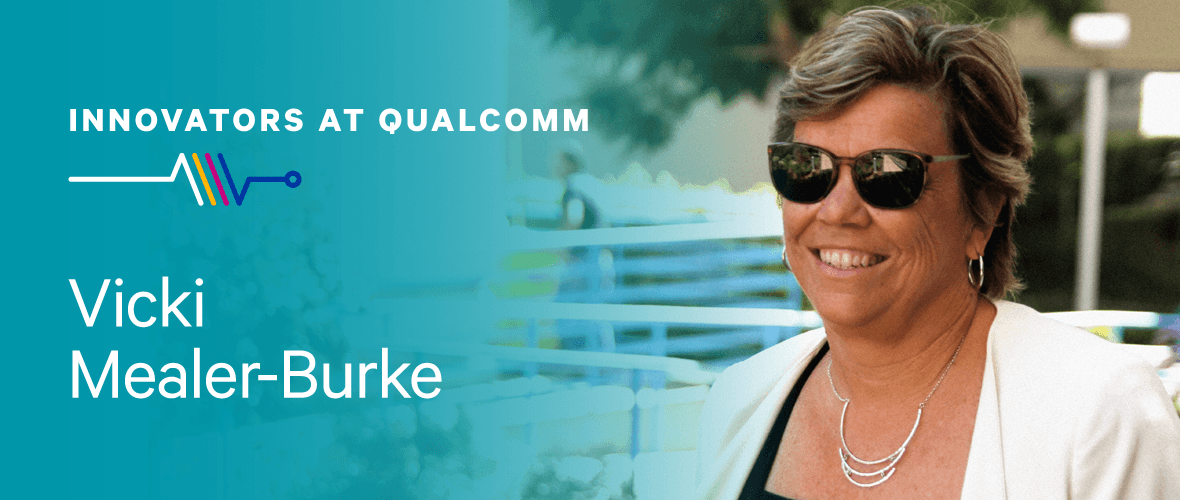 In a new series we're calling Innovators @ Qualcomm, or IQ, we'll get to know some of these talented people.
Our first profile is of Vicki Mealer-Burke whose job it is to make sure each and every one of Qualcomm's employees has a voice. A 20-year veteran of the company, Mealer-Burke has held a variety of positions in several different divisions, from product management to business development to operational leadership and general manager of an emerging business unit. She's relying on that business acumen — and her empathetic nature — to navigate what is perhaps her most important role to date: chief diversity officer.
We spoke with Mealer-Burke about her career, how she came to be CDO, the importance of diversity and inclusion in a company's culture, and why, even without this new challenge, she might just be Qualcomm's biggest champion.
This interview has been edited for clarity and length.
OnQ: You've been with the Qualcomm organization for 20 years. What was the job that got you in the door?
Mealer-Burke: At the time, Qualcomm was optimizing its business processes, and I was hired as a business process analyst. A couple of years later, I was brought in (from IT) to work in a new business unit called BREW (Binary Runtime Environment for Wireless). Our goal was to prove that there was going to be a use for wireless data — and not just voice services — on mobile phones. We saw the potential of these powerful, pocket-sized computers, and in 2002, we built what was the first mobile app store, which was used by more than 60 wireless operators globally.
OnQ: And that's how you got involved with product management?
Mealer-Burke: Yes. That role, which was thought of as IT operations, was basically product creation. That's how my career in product management began. I really enjoyed representing our product to customers and translating their needs and requirements back to engineering. I ended up leading product management for that division and two others.