Infographic: Two Decades of Growth in Sustainability Reporting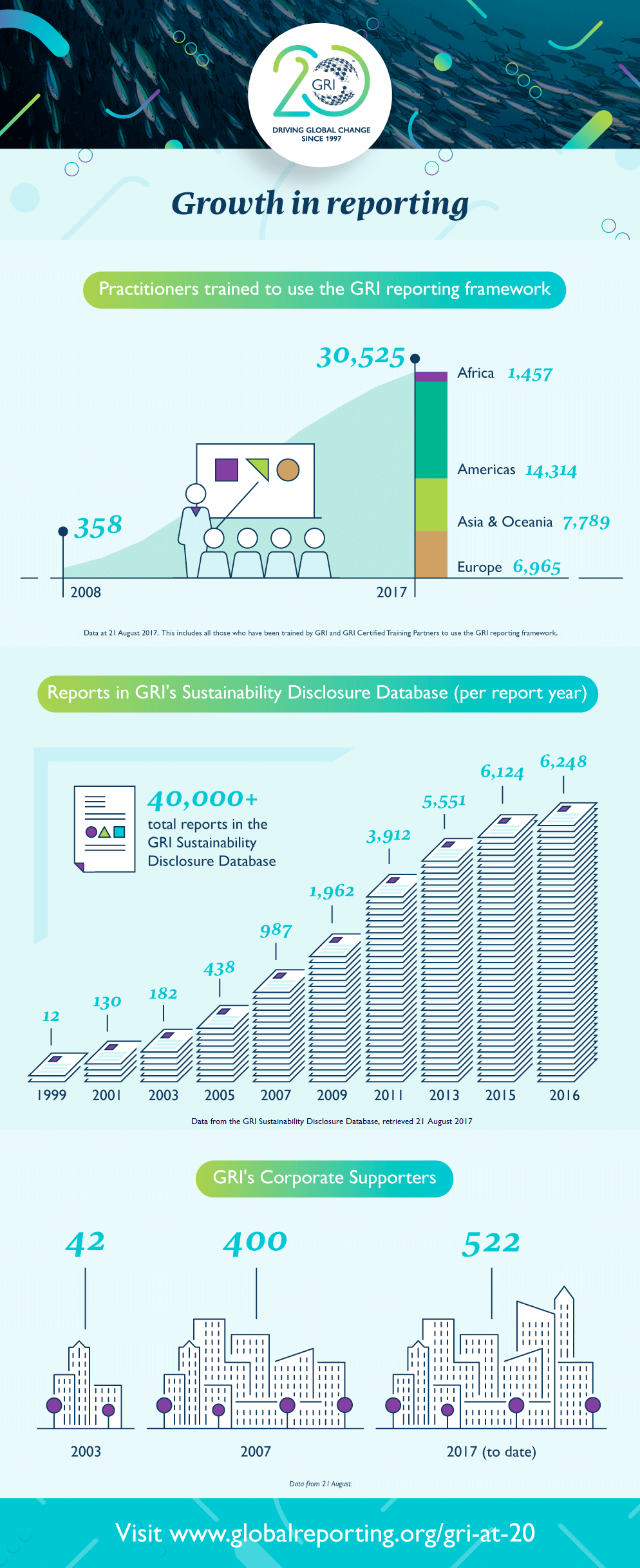 Over a 20-year journey, GRI has created an outsized impact on the global economy, environment and society. GRI has helped more than 7,200 organizations use our reporting framework to disclose their sustainability impacts, and trained nearly 30,000 professionals to establish a sustainability reporting process. Our global network of core supporters, the GRI GOLD Community, comprises over 500 leading organizations from 68 countries – many of which have revenues larger than the GDPs of entire countries and supply chains spanning the globe. 
Figures speak for themselves: the success of sustainability reporting continues.
Explore GRI's achievements in the past 20 years and our plans for the future: Visit the GRI 20th Anniversary hub for videos, business case studies and our work to advance sustainable development in the emerging markets.