INFOGRAPHIC | New Report from Delos: Health, Well-being, and the Evolution of ESG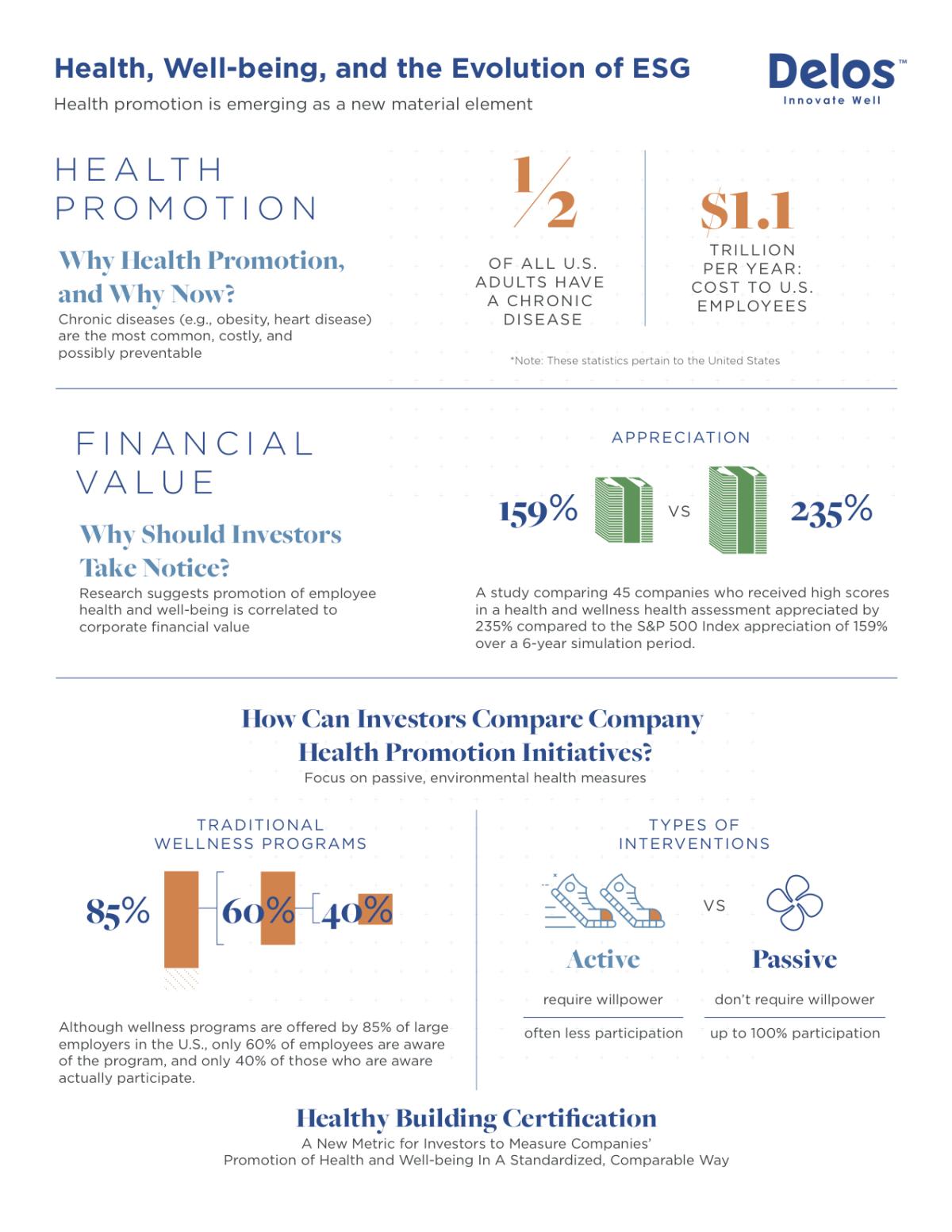 A growing number of studies show that office space design can significantly impact employee health, cognitive function and overall satisfaction. What does this mean for the investor?
Environmental, Social, and Governance (ESG) corporate reports are used by investors to obtain non-financial information that helps inform their long-term investing strategy. Yet these reports rarely include health information beyond traditional occupational health and safety topics (e.g. number of injuries, number of deaths). Office workers nowadays, however, are more likely to suffer from chronic (lifestyle) diseases that are addressed by preventative activities like eating healthier, getting enough sleep and increasing physical activity. These chronic diseases can cost employers up to $1.1 trillion per year.
Delos' new report, Health, Well-being, and the Evolution of ESG, discusses why employee health promotion is an emerging material element investors should be aware of. It explains how the built environment, in particular, could be used to promote employee health and raise participation rates over traditional workplace wellness programs. Finally, it addresses how healthy building certification programs can help investors compare company wellness initiatives in a standardized way.
To download the full report click here – Investor Case Brief