Infographic: GRI – Small Non-Profit, Big Impact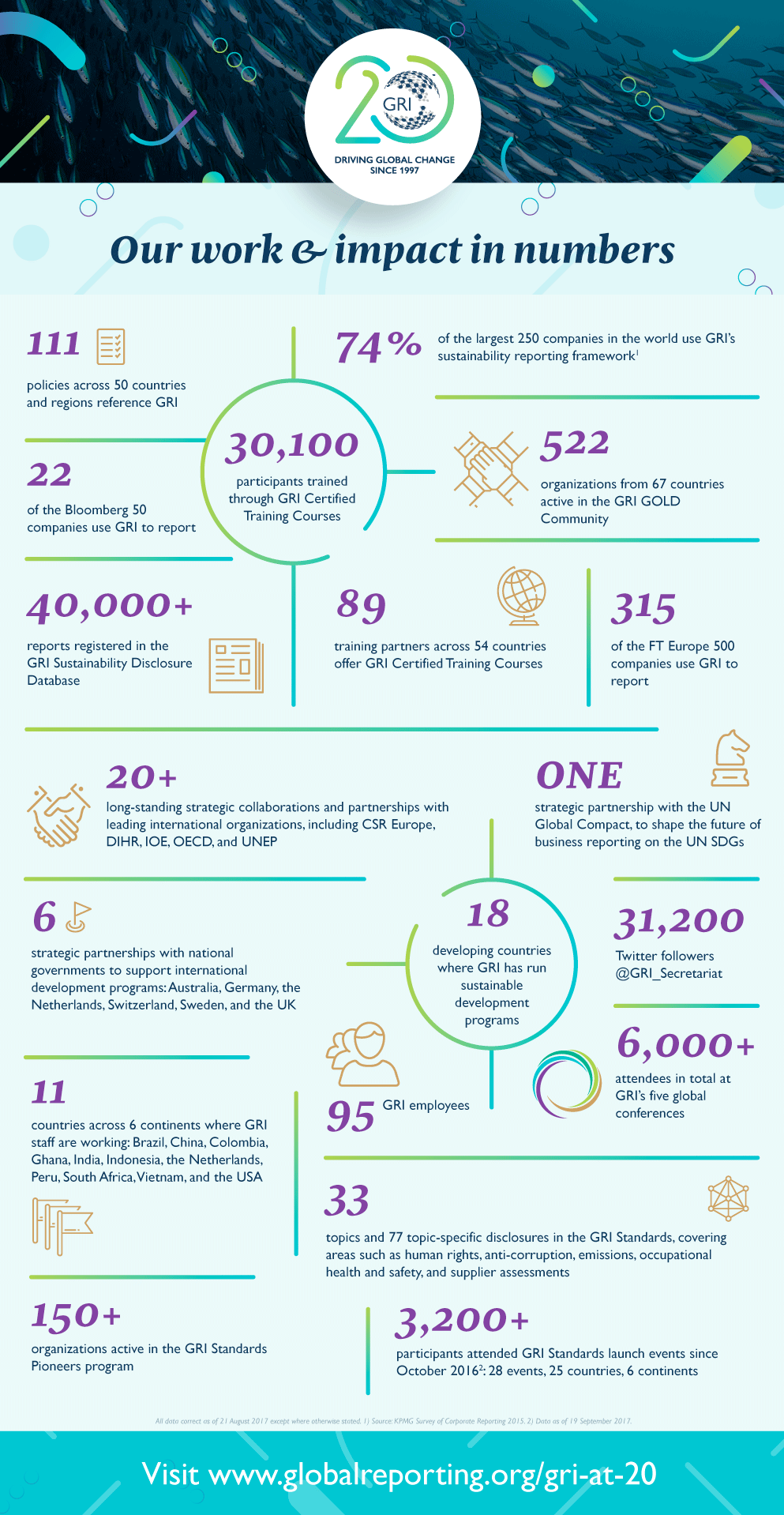 Over our 20-year journey, GRI has created an outsized impact on the global economy, environment and society. We have helped more than 7,200 organizations use our reporting framework to disclose their sustainability impacts, and trained nearly 30,000 professionals to establish a sustainability reporting process. 
With currently fewer than 100 employees, we engage companies, financial institutions, governments, labor organizations, civil society and citizens from around the world in our mission to build an equitable, inclusive and sustainable future. See more key figures on GRI's impact in the infographic.