Indiana University, Kelley School and Whirlpool Partnering on 2017 Habitat for Humanity Campus Build in Bloomington
Source: Indiana University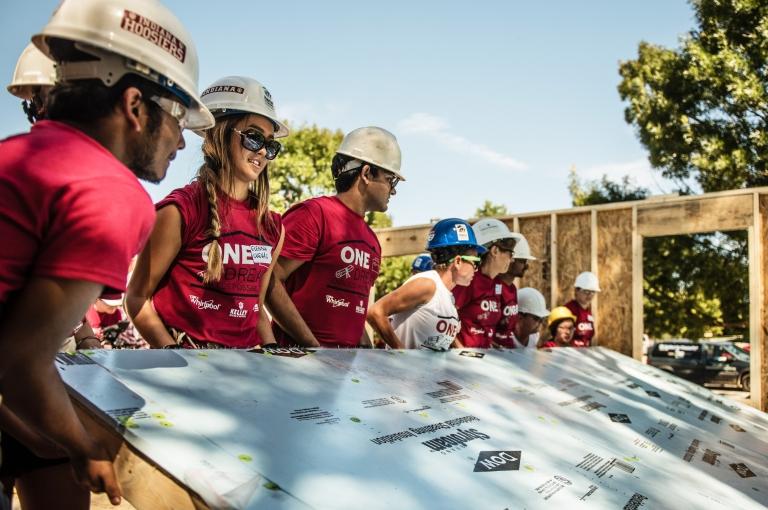 Participants in the fall 2016 Habitat for Humanity build at IU Bloomington raise a wall.
Originally published on Indiana University's website
BLOOMINGTON, Ind. -- Before coming to the United States from Mexico eight years ago, Irving Castañeda Baltazar enjoyed helping build houses for his mother and other family members. And over the past two years, he's similarly enjoyed his experiences with Habitat for Humanity in Bloomington.
Baltazar soon will become a homeowner himself. He will be moving into the eighth Habitat for Humanity house being built on campus by a Bloomington resident and Indiana University and Kelley School of Business students, faculty, alumni and staff.
The build is sponsored by Whirlpool Corp., which also will be providing all of the house's appliances. Construction will begin Oct. 3 at a new location on the IU Bloomington campus: at the intersection of 17th Street and Fee Lane.