Impact at Work: Mission Economic Development Agency Project Spotlight
by Marielle Walter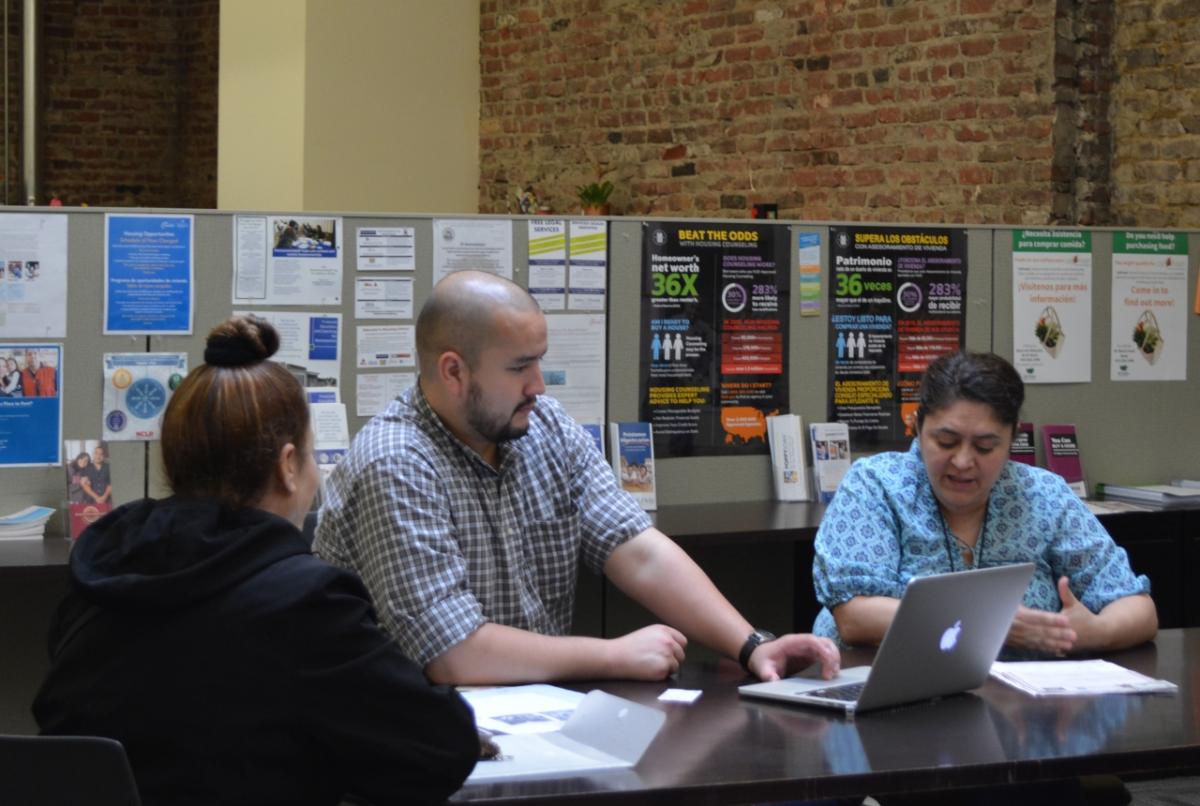 In June 2017, Mission Economic Development Agency (MEDA) reached out to Common Impact to engage the support of a skilled volunteer team in achieving an important but challenging organizational goal – one that many nonprofit organizations are similarly striving to attain. MEDA's mission is to strengthen low- and moderate-income Latino families by promoting economic equity and social justice through asset building and community development. To ensure their work would be truly impactful and align with core themes in racial justice, MEDA's leadership aimed to create a workplace that was reflective of the community it served.
MEDA's current client population demographics are quite diverse with 84% people of color. However, their senior management team was 64% people of color (55% Latino), a figure that fueled their efforts to cultivate a more diverse base of leadership talent. The organization has a strong, diverse group of employees working as program staff and in lower-level management positions, and they wanted to provide opportunities for these individuals to develop the appropriate skill sets to successfully move into senior management and director-level positions.
Through project scoping conversations, MEDA and Common Impact identified the creation of professional development plans as an effective approach to guide their budding leaders to new levels.   Over the course of four months, a team of JPMorgan Chase employees worked with MEDA to assess their professional development systems and create training and development plans to support employee transitions into Senior Manager and Director level roles. Their ultimate goal was to support MEDA in their efforts to promote internal mobility amongst junior employees to enable their senior-level staff members to be more representative of the population MEDA serves.
The team created reusable training and development plans and compiled a comprehensive array of resources that would meet employee development needs. These new resources will help employees assess their skills, create and develop a plan to achieve professional goals, and easily access the resources to support their development along the way.
As the development plans are implemented agency-wide, they will allow for more fluid internal mobility within the agency by providing opportunities for MEDA's diverse program staff to develop appropriate skillsets to successfully transition into leadership roles. Ultimately, MEDA's hope is that their leadership team will be more reflective of the population they serve, allowing them to achieve even greater impact within their community.