Impact at Work: Center for Transforming Lives
The mutual benefits of skills-based volunteering across sectors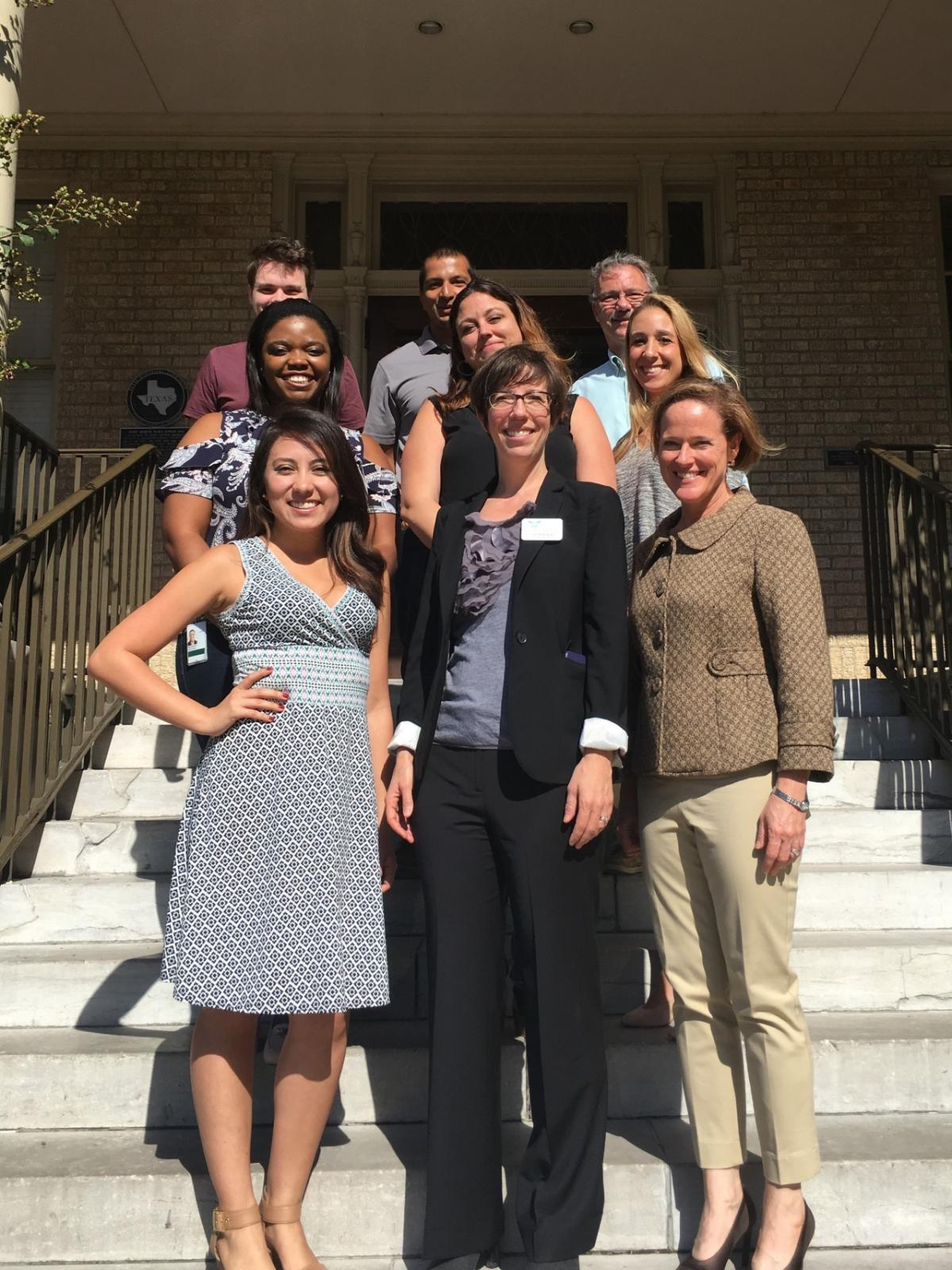 On Giving Tuesday, we're highlighting a project with a talented team from Fidelity Investments and its nonprofit partner, The Center for Transforming Lives (CTL). CTL has provided safe housing, early childhood education, and financial empowerment services for economically disadvantaged women and children in the Texas community for over 100 years. CTL impacted 3,814 women, children, and families in fiscal year 2016 alone; however, the organization's previous website failed to lift up their vast impact. The site was static, outdated, and challenging for staff to maintain. To better showcase their impact on the community, CTL partnered with a team of technologists from Fidelity Investments to build a new, user-friendly website on the Wix platform.
Carol Klocek, Chief Executive Officer at CTL, speaks to the mutual benefits of her skills-based volunteering project and the impact it has had on her organization.
1. Why does this project matter?
We changed our name in October 2015 from a YWCA affiliate to our own organization. Our project with Fidelity Investments has been a top priority for our organization since we changed our name.  We needed a way to tell our story in a powerful way to make CTL more accessible to our community. The new website not only had to be accessible to the end user, but also for our staff to maintain. We don't have technology expertise on staff, so it was extremely helpful to have the volunteers come in and do the research, understand the best platform for our needs and teach us how to update the backend of the website on our own. Although the Wix platform is really user-friendly, it would have been challenging to implement ourselves without a dedicated IT staff member.
2. How was this project mutually beneficial for both your organization and the Fidelity Investment volunteers? What have you learned from your volunteers? What have they learned from your organization?
At the end of the project, we received a brand new website that more effectively showcases our work. The volunteers were so dedicated to this project, which was really inspiring to us. Pulling together all the copy, photographs, and messaging for a new website can be challenging and overwhelming, but the volunteers were so enthusiastic the whole way through. They helped us understand the agile project methodology and break the project down into sections – design, copy, page layouts – which made a seemingly challenging process more fun and doable for our team. We've now adopted this process from them, which has strengthened our operations and provided a newer member of our team the opportunity to take a leadership role in integrating this methodology into our broader work.
The volunteers also learned a lot from our organization. We are a nimble nonprofit that moves fast and make decisions quickly – much like a startup. As a result, the volunteers became even more agile and were surprised to see how quickly things could move within a nonprofit. This opportunity allowed them the ability to use their skills in a new environment by setting up a live application of Wix and learning how to develop that out for an organization with vastly different needs than their own.
Something we both walked away with was the ability to hone in on customer service and client relations skills that we don't use every day. The client experience is extremely valuable for us. Throughout the process, we learned how to more efficiently work with high-level volunteers and cultivate a long-term, mutually beneficial relationships.  
3. How have you been utilizing your new website? What type of impact has it had on your organization, both from an internal and external perspective?
We are actually planning to launch the website this week! After we completed our project, we wanted our team to take time to become comfortable with the new platform before launching it to the public.  It feels incredible to have a new website that reflects our mission and can keep our stakeholders updated in real-time on what is happening.
It is also a lot more functional from a user perspective. Our clients can now easily access the help page and quickly locate resources in their local community. Our donors can better understand what we've been up to and how to stay involved with our programming. At CTL, we have a two-generation approach to our programming that focuses on both the parents and the child to provide a comprehensive approach to breaking the cycle of poverty. As we grow as an organization, we can explain that concept a lot easier with dynamic content and graphics through our new website. The level of interactivity, on a scale from 1 to 10, went from about a 2 to a 9 after this project and it is so much more engaging.
Interested in learning more about the work both CTL and Fidelity Investments? Follow them on Twitter at @TransformingTC, @Fidelity and #FidelityCares2017.