The Impact a Wish Has on Children With Life-Threatening Medical Conditions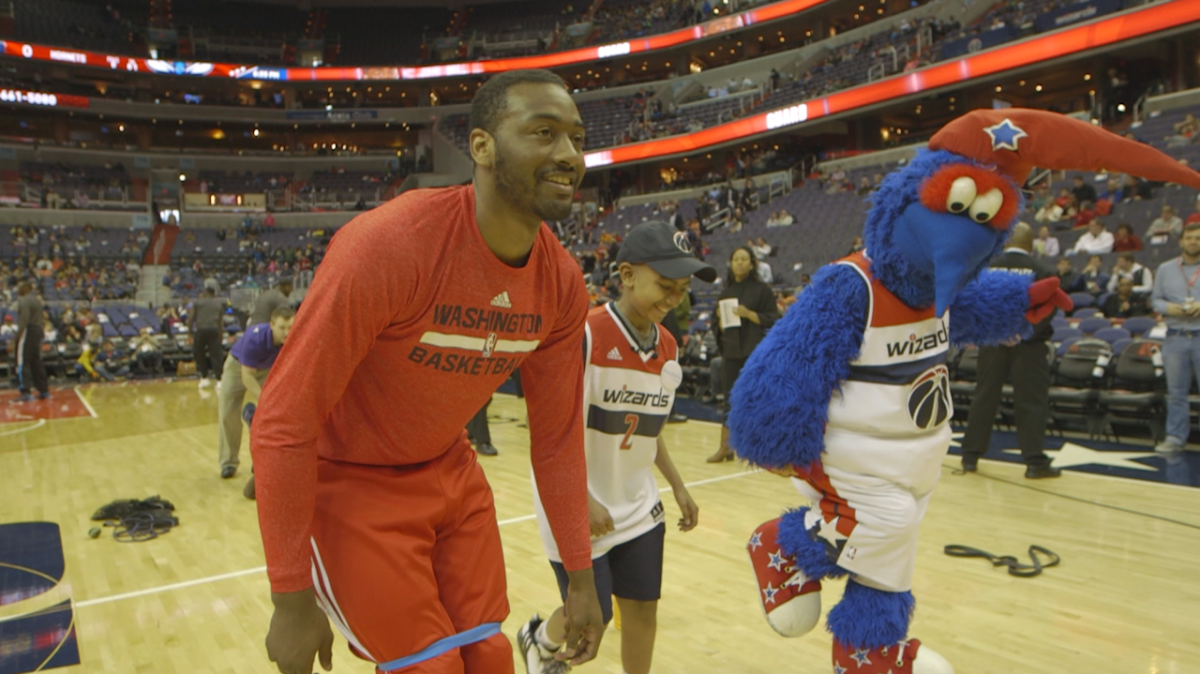 While you may be familiar with the work of Make-A-Wish® Mid-Atlantic, you may not know the impact a wish experience can have on not only local wish kids, but also their families, medical teams, volunteers and even local community supporters. Serving children who reside in Maryland, the District of Columbia and northern Virginia since 1983, Make-A-Wish Mid-Atlantic has granted the wishes of more than 9,500 children fighting illnesses such as cancer, pediatric AIDS, cystic fibrosis, Duchene's muscular dystrophy and heart disease. Make-A-Wish serves a unique and vital role in helping strengthen and empower children battling life-threatening medical conditions by enriching the human experience with hope, strength and joy.
Wishes are more than just a nice thing, a gift or even a singular event in time. Wishes impact everyone involved, including wish kids, volunteers, donors, sponsors, medical professionals and communities. For wish kids, just the act of making their wish come true can give them the courage to comply with their medical treatments. Parents might finally feel like they can be optimistic again. And still others might realize all they have to offer the world through volunteer work or philanthropy.
A wish come true empowers children with life-threatening medical conditions to fight harder against their illnesses. When they are granted a wish, they get more than just a great experience for a day, two days or a week. That experience improves the quality of life for them and their entire family.
Looking back years after their wish experiences, adult former wish kids share that the experience served as a turning point in their battle for health, a means of returning their focus on the future, shaping their paths as adults and even helping to save their lives. Their parents share that the wish experience pulled their families back together again, gave their sick kids renewed energy and a better state of mind to fight their illnesses or conditions and brought a sense of normalcy back to their homes. And medical professionals treating wish kids say the wish experience makes for better patients by easing kids' fears and increasing their willingness to comply with tough treatment protocols, all of which can influence their physical health.
Wish parents also regularly witness the profound and varied benefits of a wish granted. One such local wish mom, Jyothi, was inspired to become a wish-granting volunteer as a result of her son Nitin's wish to be a Washington Wizard for a day. As Jyothi shares, "Nitin received his wish while he was in treatment. He had three more chemo cycles (out of nine) left, and I can say that the way he handled those later cycles was so different from his previous cycles. It is hard to believe that the side effects were so minimal during those three last cycles compared to the previous cycles. He truly used his wish day experience to fight through the remainder of his treatment, and we can say that fighting became a lot easier after the wish.
"The wish in our case made such a significant improvement on his health that I decided to volunteer for the organization. I am a wish-granting volunteer now, and when I visit a child for a wish interview, I can totally relate to how the family feels. It is hard for a family to participate in a wish talk or get excited about a wish when the child is actually battling a life-threatening disease. I feel I have a special perspective and I hope that I can make the family understand how a wish is not just a wish and how it will be a critical part of the child's treatment and the child's mental state."
The challenge of granting the wish of every local, eligible child remains, with hundreds of kids still waiting for their one true wish. Now is a great time to get involved and help close the gap between the children who receive a wish and those who are waiting.
Ways to Get Involved:
Support Make-A-Wish Mid-Atlantic through your employee giving program:
As a donor, you can support Make-A-Wish Mid-Atlantic by donating to them through your employer's workplace giving program (CFC# 67041 if you're a military or federal employee participating in the Combined Federal Campaign). Payroll pledges made through employer-sponsored charitable giving programs represent a cost effective and near effortless way to support your favorite charities.
As Make-A-Wish Mid-Atlantic's workplace giving partner, America's Charities can help your company design and implement a program centered on supporting their work - through workplace giving campaigns, employee fundraising, cause-focused signature programs, volunteerism, donation drives, matching gifts, Dollars-for-Doers, In-Kind Giving and other employee engagement and philanthropic initiatives. Click here to request a demo and learn how we can help you do this.