Illumina Donates Over $14 Million to Local Communities and Volunteers More Than 6,000 Hours in 2021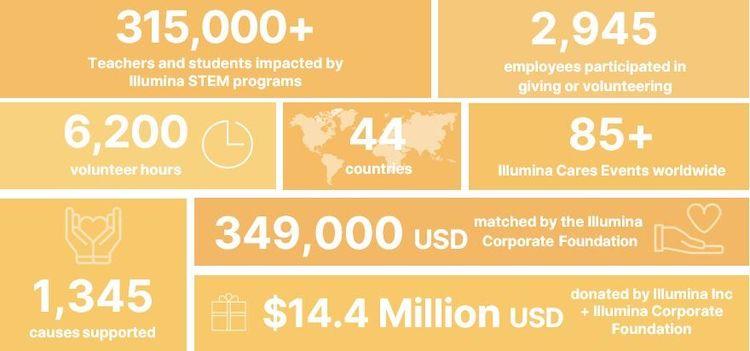 Originally published on LinkedIn
As we wrap up 2021, we would like to thank our employees for giving back to our communities around the world. Despite the continued challenges of the pandemic, you continued to show up with participation in our giving and volunteering program.
The Illumina Cares program provides giving opportunities and encourages employees to volunteer in their local communities. We match employee donations, offer paid volunteer time off, and support a volunteer rewards program to earn giving dollars for each hour of volunteer work.
Learn more about Illumina's Corporate Social Responsibility program here.