How TD and a Critical PPP Loan Helped This Self-Made Small Business Owner and Army Veteran
Meet Jenny Kim, a woman who doesn't believe in giving up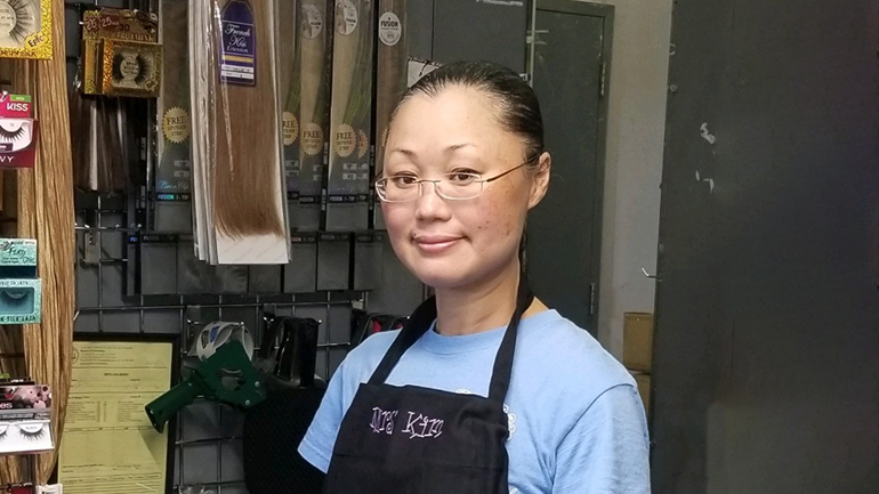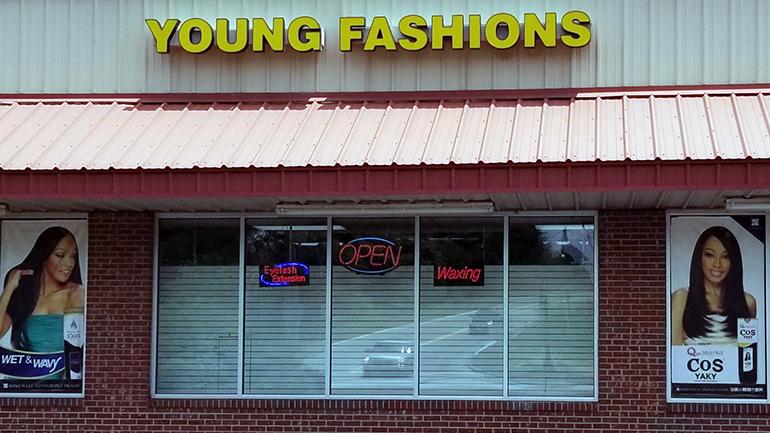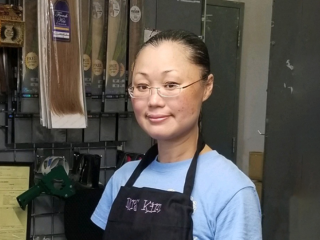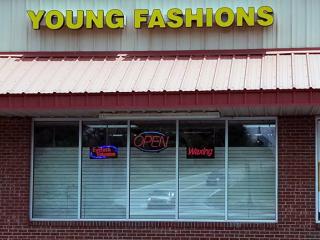 Jenny Kim defines the word tenacity.
The owner and operator of Young Fashions in Anderson, South Carolina, a beauty salon and beauty supply store, says everything she does to grow her business is for her mother.
Jenny grew up "dirt poor," as she put it, explaining that her mother worked multiple jobs, making just $70 a week to raise her and her two siblings and "put a roof over our heads."
"We had no heat or hot water. We had to boil water in the stove just to take a hot bath," she said, adding that 99% of the time, "we didn't have food in the house either." The three children mostly relied on school meals for nourishment.
Jenny struggled to get the words out without completely breaking down, as she said her mother once told her that one night, "she sat in the car outside our home crying, because she had no food for us to eat."
"That's what drives me to work my butt off like my mother did," she said. "That's what America is all about."
So, when the COVID-19 pandemic and mandated economic shutdowns hit earlier this year, she borrowed on her credit cards three times just to keep the business afloat.
"I was really scared," she said, adding they had to close the salon for seven weeks. "That really hurt us; we turned down so many clients and lost thousands of dollars."
Young Fashions was able to keep the supply store open selling gloves, cleaning supplies and disinfectants, but that was hardly paying the bills or keeping employees paid. Her credit cards were also getting maxed out.
That's when her "angel in disguise" and local TD Bank Store Manager, Britt Grooms, alerted her to and walked her through the Paycheck Protection Program (PPP), as part of the Coronavirus Aid, Relief, and Economic Security (CARES) Act.
Britt first came into Jenny's life three years ago when she switched over from another bank, because she could never get a live person on the phone to help her.
"They would just keep transferring me to as many as 10 people, all who could never help me," she said. But with Britt, "he's the most attentive, fantastic person. He comes to us personally if we really need something. I've told everyone they should be banking with TD."
And that attentiveness paid off when it came to the confusing PPP process, where Britt stayed on the phone with Jenny for hours, talking her through the application.
With those crucial funds, the salon was able to "stay alive," she said. Young Fashions officially reopened on May 18, when the local government lifted shutdowns.
"The Salon is exponentially busy now, but just appointments," she said. "We do social distancing, temperature checks and of course, wear masks."
An Inspiring Woman for an Unprecedented Time
Having to shut down your business for weeks at a time and not knowing what the future holds may sound like a harrowing situation for anyone.
But Jenny Kim is not just anyone.
In addition to being self-made, the Army veteran served as a nursing assistant and respiratory technician in the 1990s. Then tragedy struck.
A car accident left her without most of her left hand and had her questioning how to move forward.
Sitting in the hospital bed days after the accident and surgery, Kim admits one of her first thoughts was, "How will I be able to even tie my shoelaces?"
Well, this inspiring woman figured that out and more, picking herself up by the bootstraps and launching her own business years later.
"Her story is quite remarkable," Britt said. "When I met her a couple years ago, she opened up about the various things she wanted to do to grow her business and the struggles she had been having with her bank."
Britt says when he first meets a potential new customer, he always asks the same question.
"I ask, 'Who is your banker?' and they usually say a bank's name," he explained. "Then, I add, 'I'm not asking who you bank with, who is your banker, the person you work with on your account every day?'"
The Store Manager believes that if you're not on a first-name basis with someone at your bank, you're not doing things right.
"People will remember what you did and how you helped them through tough times," he added about just doing his job during the pandemic. "It really comes down to if you have a banker that's going to respond and help you when you need it most. That's what it's all about."