How STEP and Booz Allen San Diego Are Using Data to Empower Military Families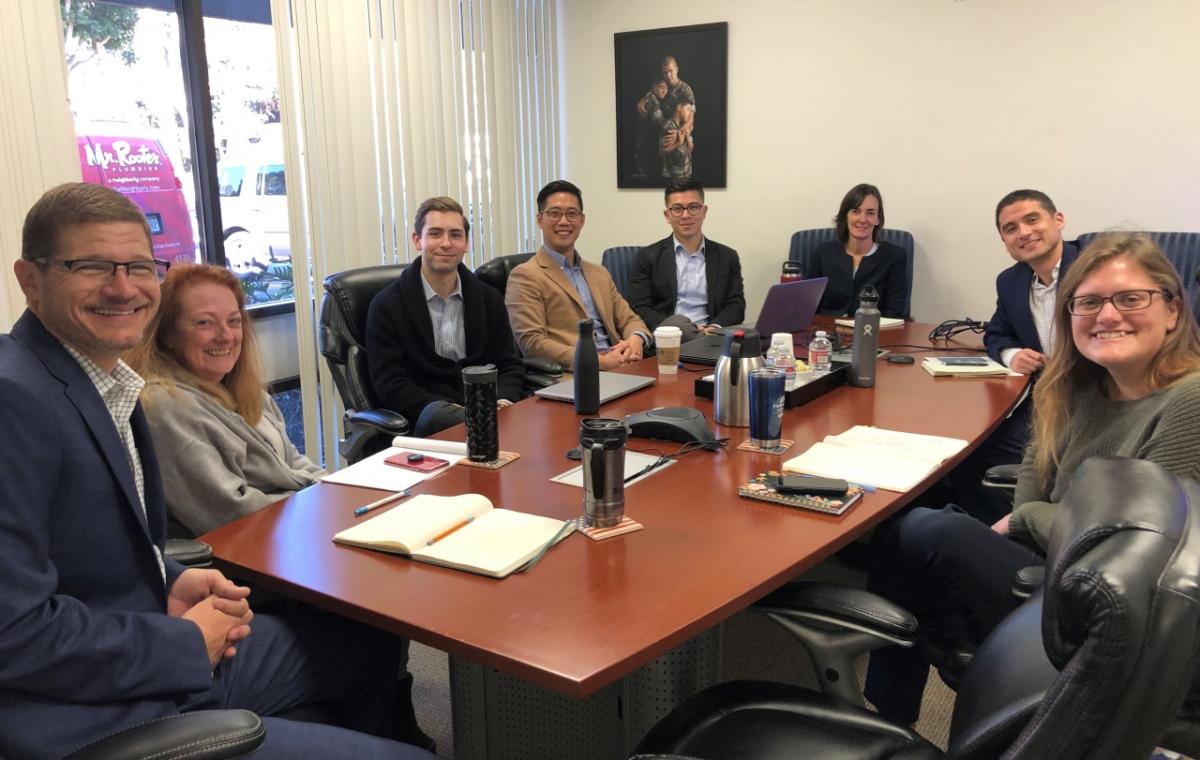 As a former U.S. Navy submariner and the son of a career Air Force father, Tony Teravainen knows first-hand the challenges facing young military families, especially those living in San Diego, one of the most expensive regions of the country. 
As president and co-founder of Support the Enlisted Project (STEP), he works with 11 employees and 60 dedicated volunteers—many of whom are former military, active duty or military spouses—to help enlisted military and veteran families build financial health and self-sufficiency through counseling, education, and grants.
STEP has helped more than 3,000 military and veteran families and provided $1.77 million in grants so far. But it faced the same strategic and operational questions of all non-profits. How could the organization chart the effectiveness of its programs? How could they understand the needs and situations of their clients at a deeper level? For help finding answers, Teravainen reached out to his former employer: Booz Allen.
Sharpening the picture through data
At the beginning of Booz Allen's three-month pro bono engagement, STEP was using sticky notes and pins on a map to study its efforts, impacts, and areas of growth. Then a team of four consultants from the firm's San Diego office applied their data science and project management expertise to help STEP showcase the importance and impact of their work. 
They developed an analytical framework and integrated data from numerous sources to study STEP's impact. Then they created customizable dashboards to tell the story in an easy-to-understand fashion: client demographics, types of services, financial impact, improvement trends, and more.
"We're giving them insights they've never been able to capture before, and that's powerful, because it informs directly how they best support their clients – veterans, active duty service members and their families – who really need these services," said Booz Allen Associate Tenshing Honda, who was part of the project team.
Unlocking the power of the data makes it easier for STEP to quantify achievements and make informed decisions about how to expand its programs and reach additional clients needing assistance. 
"This is tremendous," said Teravainen. "This will be a big help for us in telling our story."   
Continuing the mission during the COVID-19 crisis
The latter phases of the project, including the final presentation, were all done remotely due to COVID-19. Booz Allen's San Diego office is now working with STEP on COVID-19 relief efforts, which they kicked off with a donation of $10,000.
"This is not just about the data—real people are impacted," said Booz Allen Associate Daniel Suh, a member of the project team. "STEP is saving families and lives. It has been one of the most meaningful projects I have worked on."
Learn more about STEP and Booz Allen San Diego.