How SASB Is Helping JetBlue, Investors Get on the Same Page About Materiality
by Sustainable Brands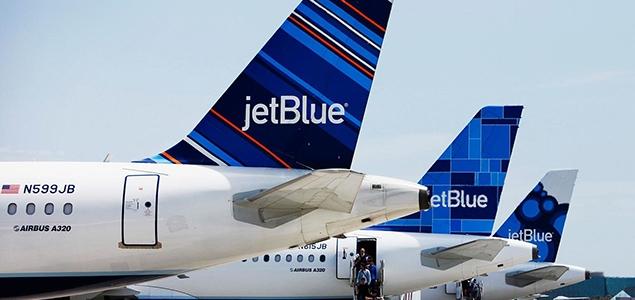 Image credit: <a href=" https://www.bloomberg.com/news/articles/2015-06-30/is-jetblue-selling-its-soul-for-a-bag-fee-"target="_blank"> Patrick T. Fallon/Bloomberg </a>
Originally published by Sustainable Brands
Earlier this year, JetBlue released its 2016 environmental and sustainability report, accompanied by a white paper produced according to the Sustainability Accounting Standards Board (SASB) standard for the airline industry, which covers material environmental, social and governance (ESG) information of interest to investors.
With the release of the report and white paper, JetBlue became one of the first companies — and the first airline — to report according to SASB's intensive standards. As Sophia Mendelsohn, JetBlue's Head of Sustainability, said at the time: "Our focus is on smart disruption. We are not relying on the status quo for sustainability reporting; SASB's industry-specific standards help us present the most useful information to our investors, further tying sustainability to our bottom line."
We recently spoke with Mendelsohn to learn more.