How Michael Bloomberg Landed in the Center of the Virgin Islands' Hurricane Recovery
by Fredreka Schouten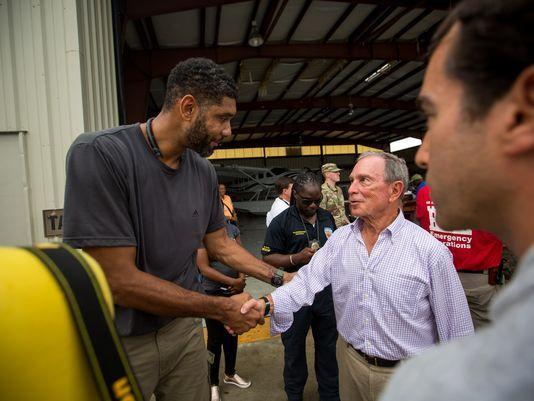 Photo: Michael Nagle, Bloomberg
Originally posted on www.usatoday.com
Former New York City mayor Michael Bloomberg, a billionaire known for his activism on climate change and gun safety, said he had no grand scheme to become involved in hurricane recovery in the Caribbean.
But what started off as an effort to provide quick emergency assistance in the U.S. Virgin Islands, where his Bloomberg L.P., co-founder Tom Secunda has a home, has turned into a new kind of project for Bloomberg and his key aides, putting them at Ground Zero of efforts to rebuild the tiny U.S. territory.
And there's a chance it could grow into a Bloomberg specialty as coastal communities and islands like these cope with increasingly extreme weather.
A team of five Bloomberg aides, many with Hurricane Sandy experience, have embedded themselves with Virgin Islands Gov. Kenneth Mapp and other key local officials, providing behind-the-scenes guidance on everything from electricity restoration to negotiating additional money from Federal Emergency Management Agency for housing assistance.
Click here to read the full story.