How The Braid Chick Is Rising by Lifting Others | Icons of Cincinnati
How The Braid Chick Is Rising by Lifting Others | Icons of Cincinnati
Meet Rebecca Gibson, owner of Empire Beauty Bar, as she shares all about launching her business and lifting others up along the way. Brought to you by GoDaddy.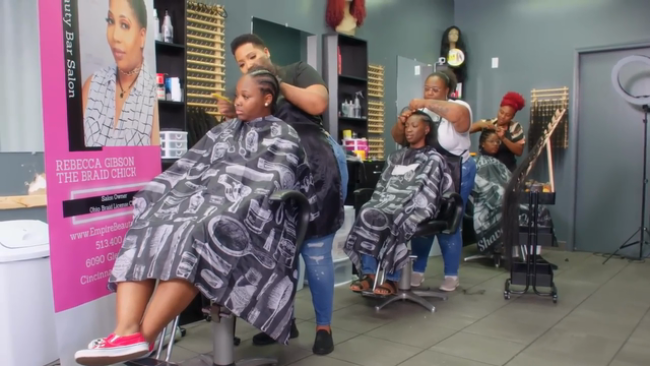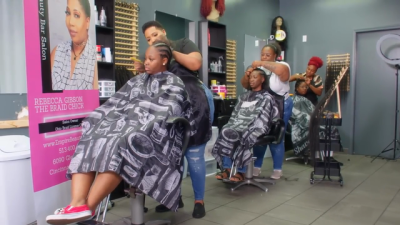 Thursday, August 18, 2022 - 9:30am
Rebecca Gibson, a.k.a The Braid Chick, owner of Empire Beauty Bar, a Black-owned braiding hair salon in Cincinnati, discovered a love of braids at a young age as she watched her grandmother do hair.
She built a successful career in the healthcare industry, but as soon as Rebecca had the opportunity to jump full-time into the beauty industry, she launched Empire Beauty Bar.
While pursuing her own entrepreneurial journey, Rebecca lifts others up along the way – she launched the Empire Braid License course to teach other women how to braid and start their own salon businesses.
See Empire Beauty Bar's story as part of GoDaddy's Icons of Cincinnati series, streaming now on YouTube.
About GoDaddy Icons
Icons is GoDaddy's Customer Storytelling video series that goes city-to-city following Everyday Entrepreneurs as they fulfill their dreams and share the professional lessons they've learned along the way.
About GoDaddy
GoDaddy is empowering everyday entrepreneurs around the world by providing all of the help and tools to succeed online. GoDaddy is the place people come to name their idea, build a professional website, attract customers, sell their products and services, and manage their work. Our mission is to give our customers the tools, insights and the people to transform their ideas and personal initiative into success. To learn more about the company, visit www.GoDaddy.com