How Booz Allen and Hawai`i FIRST Robotics Are Making STEM More Inclusive
How Booz Allen and Hawai`i FIRST Robotics Are Making STEM More Inclusive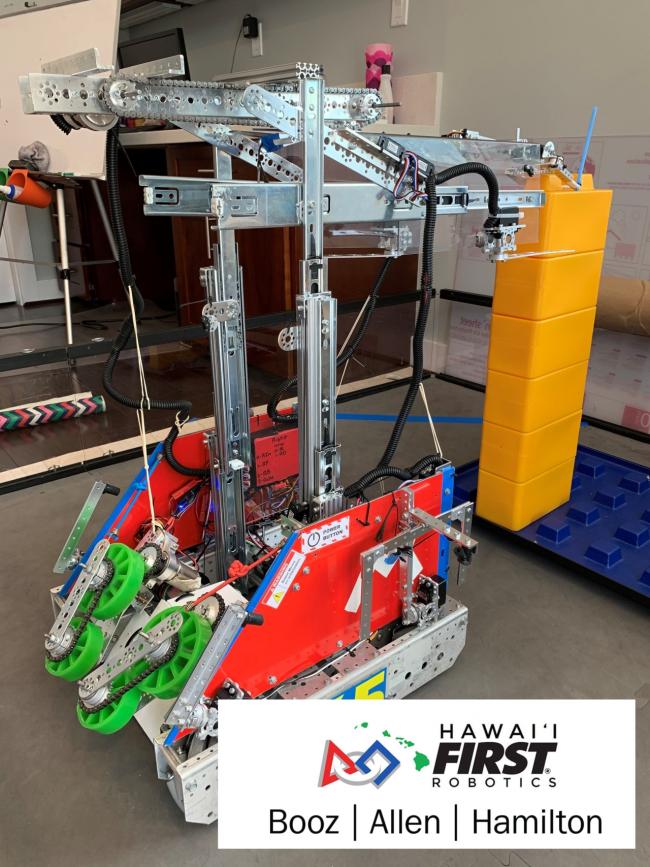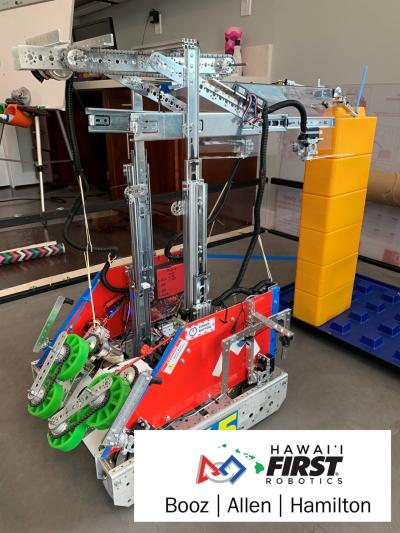 Wednesday, September 23, 2020 - 8:00am
"Bringing teams together to learn and have fun." That's the mission of Hawai'i FIRST Robotics (HFR), which coordinates events that introduce STEM projects, careers, and opportunities to students age 6 to 18.
Booz Allen's Honolulu office has been in on this fun for the past decade: firm employees volunteer at HFR's FIRST LEGO League Jr. (FLL Jr.), FIRST Lego League (FLL), and FIRST Tech Challenge (FTC) tournaments and help to plan the annual FIRST Robotics Competition (FRC) Hawai`i Regional. This summer, the firm strengthened its support with three $2,000 grants to help make robotics and STEM even more inclusive. 
"At Booz Allen, we love solving problems, engineering ideas, and building solutions, and we are focused on creating opportunities for future science and technology leaders," said Michael Collat, a Principal with Booz Allen's Honolulu office. "The FIRST partnership is an example of what we can accomplish when we combine creative, smart kids; strong community partnerships on the island and beyond; and a committed industry partner with a desire to empower people to change the world."
Introducing more students to robotics and STEM
In their grant applications, FIRST teams explained what diversity and inclusion mean to them, how their team promotes these ideals, and what initiatives they would implement if granted an award to advance diversity and inclusion with their team and community.
"As a technology consulting firm, we believe collective ingenuity is grounded in diverse perspectives and experiences," Collat said. "We're committed to cultivating an environment that fosters respect, equity, and opportunity for everyone."   
Inspiring and supporting the next generation
Booz Allen awarded grants to winning teams this summer – and they have until April 2021 to complete projects. Here's a look at how the grant recipients are planning to make a difference in their communities:
Team Magma: FIRST Robotics Competition Team #3008, plans to use its grant for outreach events across the islands: demonstrating robots, elevating STEM, recruiting new students to FIRST Robotics, and hosting a camp specially geared to inspire girls in technology.
O-Bots: FIRST Tech Challenge Team #11165, used the Booz Allen grant to purchase five LEGO Mindstorms EV3 robotics kits for the Boys & Girls Club of Hawai`i, Spalding Clubhouse.
Kipapa Cougar Cubs II: FIRST LEGO League Jr. Team #7789, plans to help other disadvantaged teams with additional LEGO parts and pieces and FIRST registration event fees and start a LEGO club for 1st and 2nd graders at their school.
Learn more about innovation at Booz Allen and Booz Allen's commitment to advancing racial and social equity.