How Bacardi and Mercy Corps Help Caribbean Businesses like Kaffeina Recover
How Bacardi and Mercy Corps Help Caribbean Businesses like Kaffeina Recover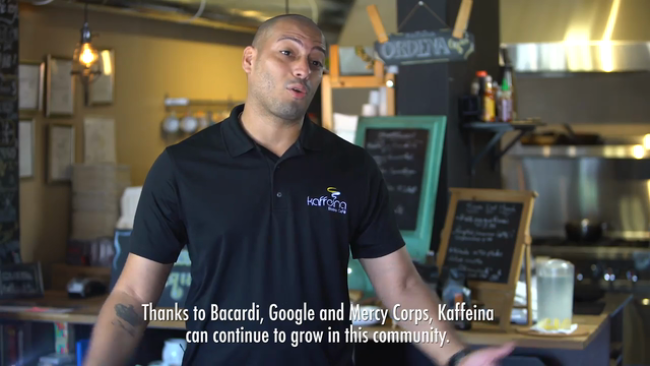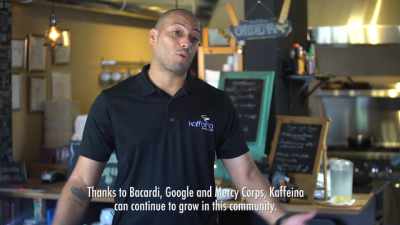 Thursday, February 6, 2020 - 12:00pm
Small businesses are at the heart any community and their success feeds into the economic development of their neighborhood. That's why, more than two years after the devastating hurricane season that included Hurricanes Maria and Irma, Bacardi and Mercy Corp continue to support the recovery of small and medium-sized businesses in the Caribbean. Among them is Kaffeina, a small bistro with European Caribbean influences located in Toa Baja, Puerto Rico.
Just one year after eighteen-year veteran of culinary industry King Rodríguez Villegas proudly opened the doors of Kaffeina, he was forced to close as a result of the hurricanes. While his bistro didn't suffer structural damage, King was still forced close his doors for three months as a result of lack of utilities and unreliable electricity. According to King, the hurricanes were devastating for the local economy and hit just as the culinary "industry was taking a new shift, it was growing, an avant-garde movement was taking place in Puerto Rico and the hurricane completely stopped it".
Help came in the form of the Mercy Corps Puerto Rico Ready 4 Business program which provided financial support and business training. Kaffeina's kitchen was completely remodeled and a brand new gas-operating equipment was incorporated, allowing King to operate even when electricity was not available. Through free courses sponsored by Bacardi, King learned strategies and tools to market his business online. He also participated in a two-day 360° Business Growth Bootcamp with topics like human resources and optimization of the business operation. Kaffeina's production capacity improved, which allowed for a new menu items and an increased staff.
Thanks to generous support from partners including Bacardi, Mercy Corps' Puerto Rico Ready 4 Business program made it possible for Kaffeina to come back to the industry stronger than ever.
As home to Casa BACARDÍ Visitor Center and the world's largest premium rum distillery in the world, the recovery of Puerto Rico is a priority for Bacardi. In 2018, the company provided a USD $1 million grant to Mercy Corps to drive longer term rebuilding and recovery, providing support to small business owners and tourism recovery in Puerto Rico, the U.S. Virgin Islands and St. Martin.
Related Content: