How 5 Bucks Of Reflective Tape On A Donkey Cart Saved Lives
How 5 Bucks Of Reflective Tape On A Donkey Cart Saved Lives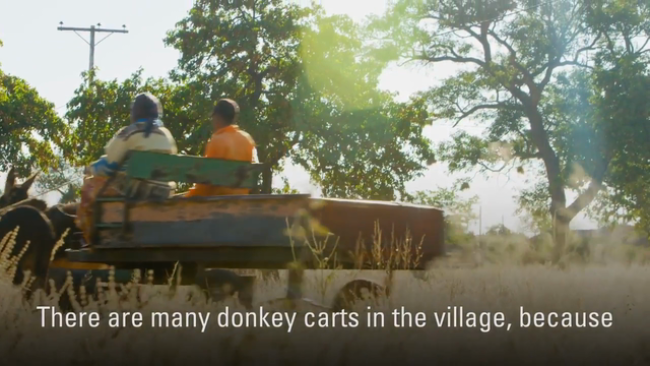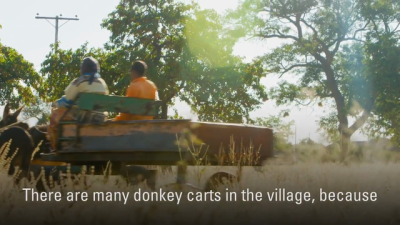 Tuesday, September 1, 2020 - 11:00am
The 3rd Global Ministerial Conference on Road Safety in Stockholm earlier this year focused on the motor vehicle crash epidemic that every year kills about 1.35 million people around the world and severely injures some 50 million more.  
At a gathering of journalists, Liz Man, communications manager of the Global Alliance of NGOs for Road Safety, a nonprofit that represents nearly 250 non-governmental organizations from more than 90 countries, detailed safety initiatives the alliance and its members are involved in to combat the escalating death toll.
There were many noteworthy examples, but one stood out for its simplicity: the donkey cart project, a low-cost, low-tech intervention that its organizers say is effective in preventing serious crashes and saving lives by merely affixing about $5 dollars of reflective tape to the exterior of donkey carts.
...
In 2016, the Society of Road Safety Ambassadors received a seed grant through the Global Alliance's Empowerment Program, funded by FedEx, which also sponsored a video about the donkey cart project. 
As the project grew, it sought additional funding. The Global Alliance introduced Mr. Otsogile to 3M, a manufacturer of reflective material, which provided financial support and donated reflective tape. 
"It has been a great privilege to assist Maatla as he planned and implemented this project," Lotte Brondum, executive director of the Global Alliance, told Forbes.  "It is really exciting to see the difference that being part of an international alliance has made to this fantastic, grassroots initiative in rural Botswana."