Housing + Education = Success! How ACH Is Building Bright Futures for Children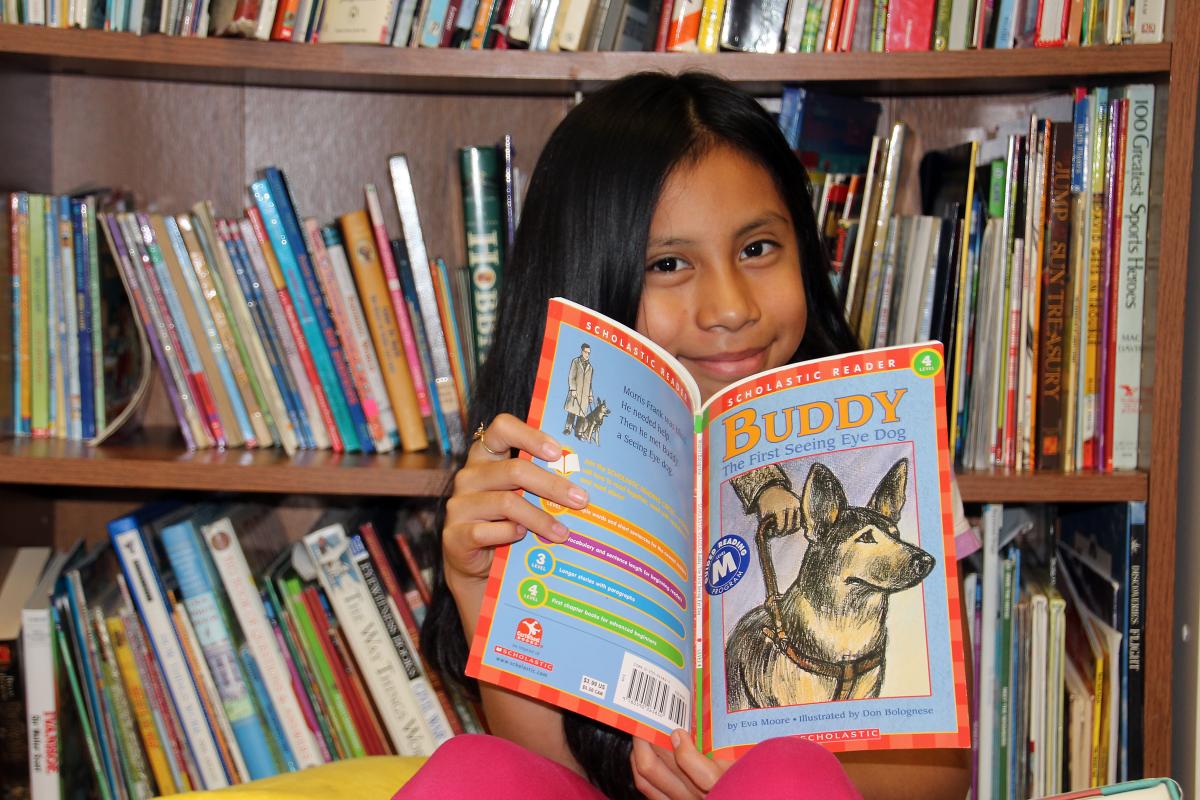 AHC Inc. has been building quality affordable housing communities for low and very-low income families since 1975. Every time AHC builds a community, the non-profit not only provide roofs overhead – it helps families build strong foundations. Onsite year-round educational programs are available for children living at AHC's properties in Arlington, including After-School literacy activities, one-on-one Teen Tutoring, College & Career Readiness, and a Summer Camp to prevent learning loss.
Donations received through the Combined Federal Campaign will help AHC provide the award-winning programs to children all year long, including its very active After-School program.
The After-School program is one of AHC's largest. It began as a means to providing a safe space for its young residents to thrive after school while parents worked to provide for the family. Recognizing that many parents struggle to support the academic growth of their children, the After-School program offers an outlet for elementary students to engage in fun and interactive activities that focus on improving literacy skills, resilience, and interpersonal competency. The program takes place every Monday-Thursday in five different AHC community centers.
Patti Sanner, a trained reading specialist, has helped kids in the program develop their reading skills and confidence for the last eight years. She spends 30 minutes per week with each student, using the time to focus on fundamental steps they may have missed or needed more practice on the first time around. Her approach has proved to be effective, as 90% of students in the 2016 After-School program improved their reading level by at least one full grade and/or were reading at or above their grade level.
"Confidence is huge for kids at this age," said Sanner. "More importantly than going up [a reading level], I am trying to build their confidence and make them feel comfortable. It's a bonus if a student wants to read and I always encourage them to bring books home."
In addition to literacy development, Sanner highlighted the program's close proximity to students' homes as one of its key benefits.
"There is a concept of community here," said Sanner. "We are meeting the families where they live so [they] don't need to worry about where to take their kid."
The emphasis on family and community was echoed by Resident Services leaders Becky Koons and Ellen Mullen-Jayes from AHC's Woodbury Park property. Koons and Mullan-Jayes, who are chiefly responsible for running the After-School Program, agree that they play an extended family role for many kids.
"While we provide a safe place for the students to engage in social and academic work, we also act as liaisons and advocates," said Mullan-Jayes. "We are able to fully support the student as we have strong relationships with [their] families and teachers."
Anita Banes*, an AHC resident and mother, supported this statement wholeheartedly and added that Mullan-Jayes has been a regular attendee at her kids' parent-teacher conferences. Banes, who has two daughters in the program – Filipa*, 9 and Kamille*, 6 - raved about their experience with the After-School program and the relationship they have formed with resident managers and reading instructors.
"My family loves the program. It's a place where [my kids] feel like they can learn everything, know everyone, and feel comfortable," said Banes. "They are always sad to leave because they have fun here."
The interactive environment that promotes academic growth is not underappreciated in the community, according to Banes. She said she is not alone in feeling thankful that such a program exists in her Arlington neighborhood, and added that other parents are grateful they have a safe place to bring their kids that will actually have an impact on their learning.
"I've seen a huge improvement in their academics," said Banes. "Kamille is very proud of her reading now. She keeps her book close to her when we are at home."
With the help of donors, community partners and volunteers, AHC's education program really works. 100% of high school seniors graduate!
Gifts to the Combined Federal Campaign will make a real difference not just to families like the Bane's, but also to the community as a whole. With stable housing and strong educational programs, neighborhoods can thrive!
Your CFC Gift will Make a Difference:                                                                                                                                          
$5 per pay period  - provides literacy building activities for elementary students, including phonics games, audiobooks, vocabulary puzzles, and more!                                                                                                                     
$15 per pay period - supports college orientation field trips for high school juniors and seniors.                               
Help provide bright futures. Give to AHC Inc. through CFC #77198 today!                                                                                           
*Names have been changed to protect privacy.
Support AHC Inc. through your employee giving program:
As a donor, you can support AHC, Inc. by donating to them through your employer's workplace giving program (CFC#77198 if you're a military or federal employee participating in the Combined Federal Campaign). Payroll pledges made through employer-sponsored charitable giving programs represent a cost effective and near effortless way to support your favorite charities.
As AHC's workplace giving partner, America's Charities can help your company design and implement a program centered on supporting their work - through workplace giving campaigns, employee fundraising, cause-focused signature programs, volunteerism, donation drives, matching gifts, Dollars-for-Doers, In-Kind Giving and other employee engagement and philanthropic initiatives. Click here to request a demo and learn how we can help you do this.