Honoring #TeamDow Volunteers
Honoring #TeamDow Volunteers
by Nancy Lamb, global director for Corporate Citizenship, president of the Dow Company Foundation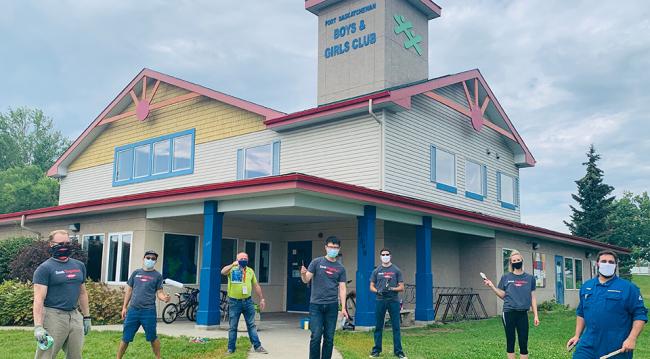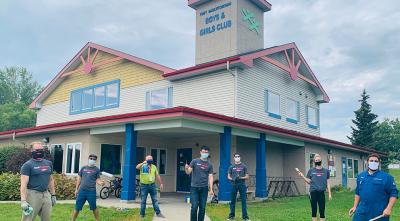 Tuesday, December 29, 2020 - 12:35pm
To our workforce going above and beyond... thank you.
This year we have all experienced real challenges – whether you are in the private, public or nonprofit sector – every industry in every corner of the globe has been touched by the events of this year. Every employee, neighbor, family member, friend… in every population… has been personally impacted by one or more natural disasters, a global health pandemic and racial injustices.
And every day, we experience change. Change to our schedules, schooling, work environments, workload, and even to the way we celebrate our holidays.
In these times of dynamic and fluid change, volunteer engagement has looked different. It has required creativity, flexibility and agility…but the needs are ever present. Team Dow is adapting… standing up, showing up and reaching out to do what they can and give what they have.
They are dedicating their time, talents and expertise in mentorship, pro bono and hands-on work. They are donating their own finances toward disaster relief. And they are developing programs in partnership with organizations to help their local communities, nonprofits, students and neighbors in need.
In honor of International Volunteer Day, we recognize the Dow people working hard at their day jobs, supporting their families, and still finding the energy to give back to their community.
We say thank you...​
To those volunteers creating resources for students in South Africa to better prepare for their final chemistry exams.
To those volunteers innovating more than 200 project ideas in partnership with non-profit organizations for inclusion and equity in our communities through the ALL IN ERG Fund.
To those volunteers in Thailand reestablishing the Mangroves through reforestation and conservation to protect the climate and environment.
To those volunteers across the globe combing beaches and beautifying neighborhoods to remove more than one million pounds of waste from the environment through the Pulling Our Weight initiative.
To those volunteers in Latin America developing virtual workshops coaching vulnerable populations on how to improve the sanitation, health and safety of their home spaces.
To those volunteers working alongside our businesses to find new ways to use Dow products for social good through the Business Impact Fund.
To those volunteers mentoring and coaching refugee entrepreneurs in Europe to launch their own small businesses and create income.
To those volunteers that took civic action to help power the polls for the U.S. Presidential election, leveraging Dow's paid time off policy for voting and other non-partisan related civic activities.
To those that volunteered their own finances to raise more than $3 million in support of our partners addressing the most critical problems our communities face, including COVID-19 and a 500-year historic flood in our hometown community of Midland.
To our workforce going above and beyond to make a difference in our communities and ultimately advance our ambition…thank you.
Nancy Lamb, global director for Corporate Citizenship, president of the Dow Company Foundation