The Hesidator: How the Pandemic Changed Online Dating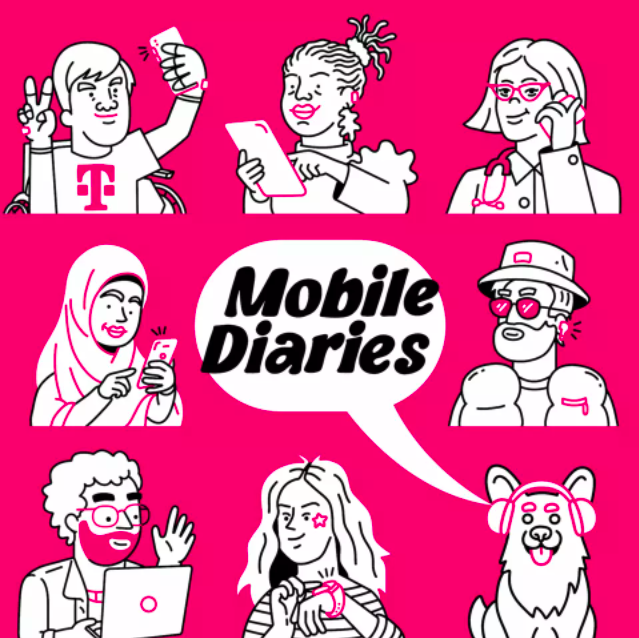 Shawna and Jason take a look at the current ups and downs in the world of mobile dating. When your love life is set against the backdrop of a global pandemic, there's no doubt that some interesting trends are bound to emerge — such as that of an altogether new persona: "The Hesidator." Let's face it, the classic meet-cute at a local flower shop or romantic chance encounter at the top of the Empire State Building may now be a thing of a not that long ago yesteryear.
Prospective matches are now met with a new level of intentionality due to months of being stuck inside, and aided by the various communication tools everyone has right there on their smartphone, from messaging apps to video chats. Thankfully, Kate Maclean from Plenty of Fish is here to share some hot tips to light the fire back into your mobile dating life. Get ready to take notes!
Mobile Diaries is brought to you by T-Mobile Stories.
GUEST BIO 
Kate MacLean is the Public Relations Manager and Resident Dating Expert at the global dating app, Plenty of Fish. Born and raised in Vancouver, Canada, Kate's passion for people and communications led her to the ever-changing and always exciting industry of matching singles nearly a decade ago. Kate's work has been featured in Bustle, New York Post, and "O" Magazine to name a few titles. You can find more of Kate's dating advice and insights on the Plenty of Fish blog, The Latest Catch.