Henkel's Diversity, Equity & Inclusion Journey: Progress Guided by Our Pioneering Spirit
By Steven Essick, President Henkel North America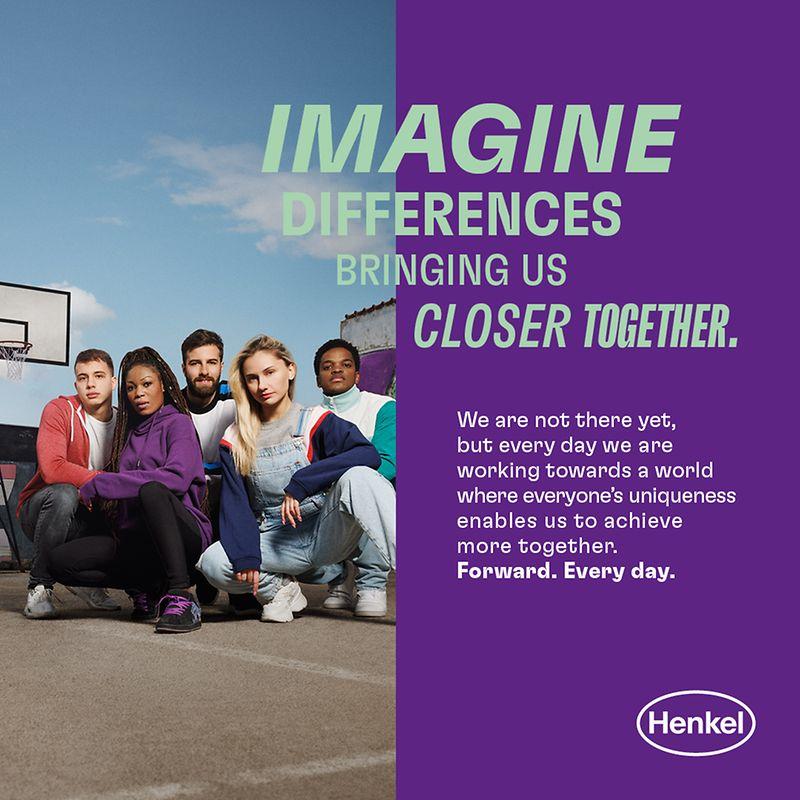 As we ready ourselves for what I believe will be a significant year in our Diversity, Equity and Inclusion (DEI) journey, it is also important to reflect on our progress in 2022. Our pioneering spirit has made it possible for us to deliver for our customers, stakeholders, and communities, and I believe it is that same spirit and commitment to improvement that enables us to also be part of creating a more inclusive world.
DEI is an unwavering priority for our business. We continue to embed DEI in every aspect of what we do. Last year, we spent $93 million through our Supplier Diversity Program. Our purchasing power is one lever we can pull to help increase diversity across our value chain. Our brands are also finding unique ways to tackle social issues and we saw that work come to life through efforts like Got2B's partnership with Ditch the Label to raise awareness of cyber-bullying and to help empower young people to be themselves. We also expanded our DEI team and welcomed Clayton Sinclair as our Director of DEI who is helping explore, develop and implement initiatives in partnership with our North America leadership team and DEI Council.
Our strength comes from our people. Henkel North America was once again named a Forbes Best Employer for Diversity and we received a Corporate Equality Index score of 95% from the Human Rights Campaign, acknowledging the strides we've made in our support for LGBTQ+ employees.
We also elevated the visibility of our Henkel Employee Resource Groups (ERGs), which provide the many voices at Henkel with opportunities to share perspectives and advice, generate dialogue, and advocate for positive change inside and outside of the company. This culminated in our first ERG symposium where ERG leaders came together to share resources, learnings and recommendations to expand their reach and impact. We also launched ERG Connect, a digital hub for employees to explore and join these peer groups.
Building opportunity beyond Henkel. We are grateful to the many partners across the U.S. and Canada who are helping build a more just and tolerant world. We are proud to be strengthening our partnerships with Asian Americans Advancing Justice, DisabilityIn, NAACP Legal Defense Fund, Women in Manufacturing, and so many others. Education also remains foundational to our DEI work and to creating a more equitable future for all. Last year Henkel welcomed over 250 students from 75 universities as interns with a strong focus on students from traditionally marginalized backgrounds and/or groups. We believe that by increasing access to learning opportunities, we can open more doors and foster a more diverse and inclusive workforce and society.
The impact we have made would not be possible without the enthusiastic participation of our employees. Being pioneers for the good of generations means working together to reimagine and improve life every day. We look forward to continuing this journey and advancing our DEI priorities in 2023 and beyond.
I invite you to learn more about our DEI journey.