Habitat for Humanity Prepares Long-term Hurricane Recovery Plan for Puerto Rico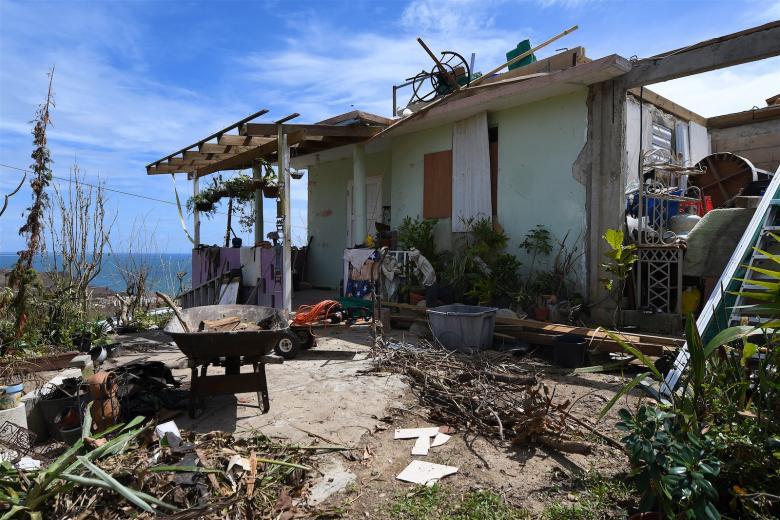 ATLANTA, Oct. 3, 2017 /3BL Media/ – In response to the overwhelming destruction caused by Hurricane Maria in Puerto Rico, Habitat for Humanity has expanded its Habitat Hammers Back initiative to aid impacted families and individuals on the island.
Habitat's three-phase disaster response focuses on immediate relief, community stabilization and long-term recovery. As part of its initial response in Puerto Rico, Habitat is assembling 2,000 shelter repair kits containing supplies and tools to help families make preliminary home repairs to improve their shelter conditions.
"Just as we are doing in areas affected by Hurricanes Harvey and Irma, Habitat for Humanity is answering the call to help families in Puerto Rico get back on their feet. We are committed to assisting as many people as we can now and for the long term," said Jonathan Reckford, CEO of Habitat for Humanity International. "Traditionally, nearly 80 percent of disaster funds have gone to immediate relief, while only 20 percent to long-term recovery. We are focused on that long-term component and our ability to respond effectively depends on available resources. We ask those who can help to donate to our Maria response at habitat.org/hurricane-maria."
With the help of its local office, Habitat is assessing the damage to homes on the island and will determine construction plans after evaluations. Habitat for Humanity of Puerto Rico has been building and repairing homes in the U.S. territory since 1997.
"Hurricane Maria has caused unprecedented damage in Puerto Rico, with some of the hardest hit communities facing up to 90 percent of homes destroyed," said Amanda Silva, executive director of Habitat for Humanity of Puerto Rico. "Habitat's shelter repair kits will allow families to make immediate repairs as we begin the multi-year recovery across the island."
Habitat's long-term post-disaster recovery efforts include repair of damaged homes and construction of new affordable homes. Construction plans are determined after evaluations and are dependent on the level of support received from donors, volunteers, corporate partners and other community organizations. For more information on Habitat's hurricane response efforts, visit habitat.org/hurricanes." 
Habitat has been responding to disasters since 1997 and to date has helped more than 230,000 families in 52 countries through its disaster response work. Following Hurricane Katrina, Habitat organizations along the Gulf Coast built more than 6,000 homes and removed debris from and cleaned more than 2,500 homes in preparation for rehabilitation. Habitat also mounted responses to the 2010 Haiti earthquake, Superstorm Sandy, tornadoes through the South and Midwest, and additional earthquakes and typhoons overseas.
About Habitat for Humanity
Driven by the vision that everyone needs a decent place to live, Habitat for Humanity began in 1976 as a grassroots effort on a community farm in southern Georgia. The Christian housing organization has since grown to become a leading global nonprofit working in more than 1,300 communities throughout the U.S. and in more than 70 countries. Families and individuals in need of a hand up partner with Habitat for Humanity to build or improve a place they can call home. Habitat homeowners help build their own homes alongside volunteers and pay an affordable mortgage. Through financial support, volunteering or adding a voice to support affordable housing, everyone can help families achieve the strength, stability and self-reliance they need to build better lives for themselves. Through shelter, we empower. To learn more, visit habitat.org.
Contact:
Rowena Sara
Habitat for Humanity International
404-979-3842 
newsroom@habitat.org
www.habitat.org/newsroom