Griffith Foods | Pioneering the Sustainable Future of Food
Griffith Foods | Pioneering the Sustainable Future of Food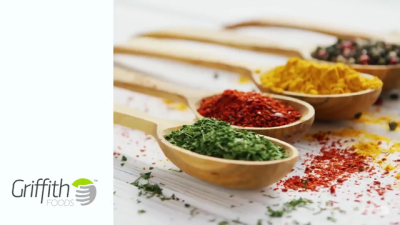 Wednesday, March 23, 2022 - 4:00pm
In just a few decades, we as an industry will be responsible for feeding an unprecedented 10 billion people – an impossible task to accomplish alone.
Solutions to these challenges will require global scale and true collaboration, which is best defined by our brand promise of Creating Better Together™.
Learn more about how collaborating with forward-thinking partners fuels our commitment to nourishing the world here.
Join us in our journey towards pioneering the sustainable future of food!