GRI Newsletter: Reporting Inspiration
From tools to engagement opportunities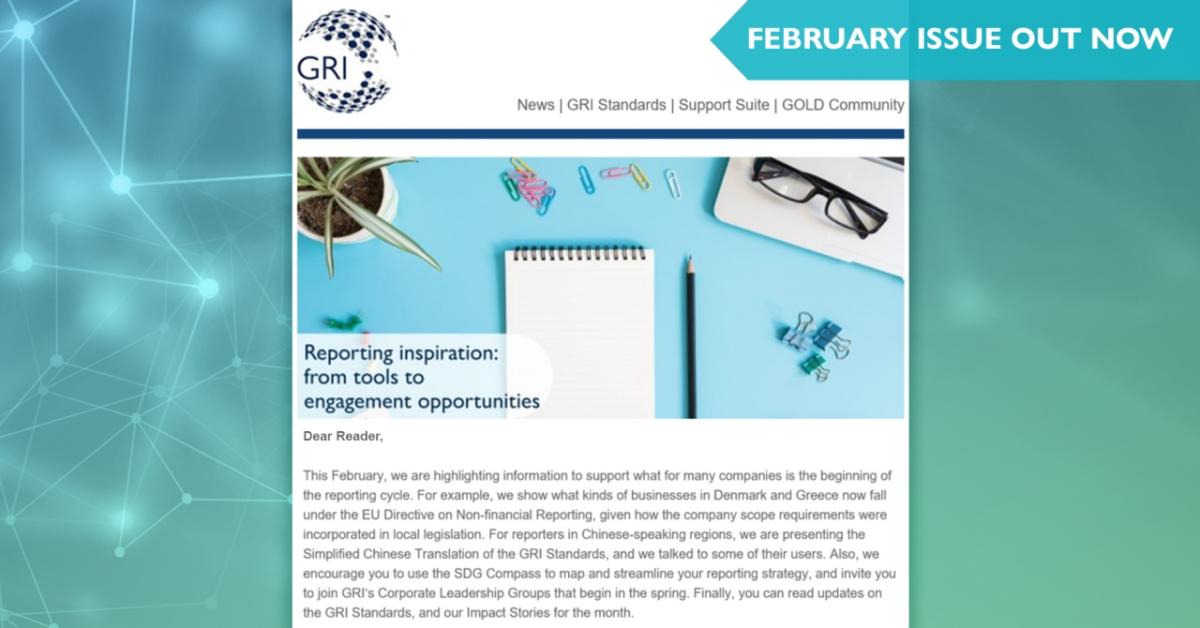 This month, GRI's newsletter highlights information to support what for many companies is the beginning of the reporting cycle. For example, there's an article on what kinds of businesses in Denmark and Greece now fall under the EU Directive on Non-financial Reporting, given how the company scope requirements were incorporated in local legislation.
There's also an update on the tools in the SDG Compass to map and streamline your reporting strategy, and an invitation for companies to join GRI's Corporate Leadership Groups that begin in the spring. Finally, you can read updates on the GRI Standards, case stories about the practical benefits of reporting, or check out the latest animation about CSR reporting for the small and medium sized businesses.
Would you like to get the GRI monthly newsletter automatically in your inbox? Subscribe here.