Global Leaders Chart Path for Net-Zero Transition at Bloomberg Transition Finance Action Forum, Outlined Next Steps for Accelerating Progress Ahead of COP28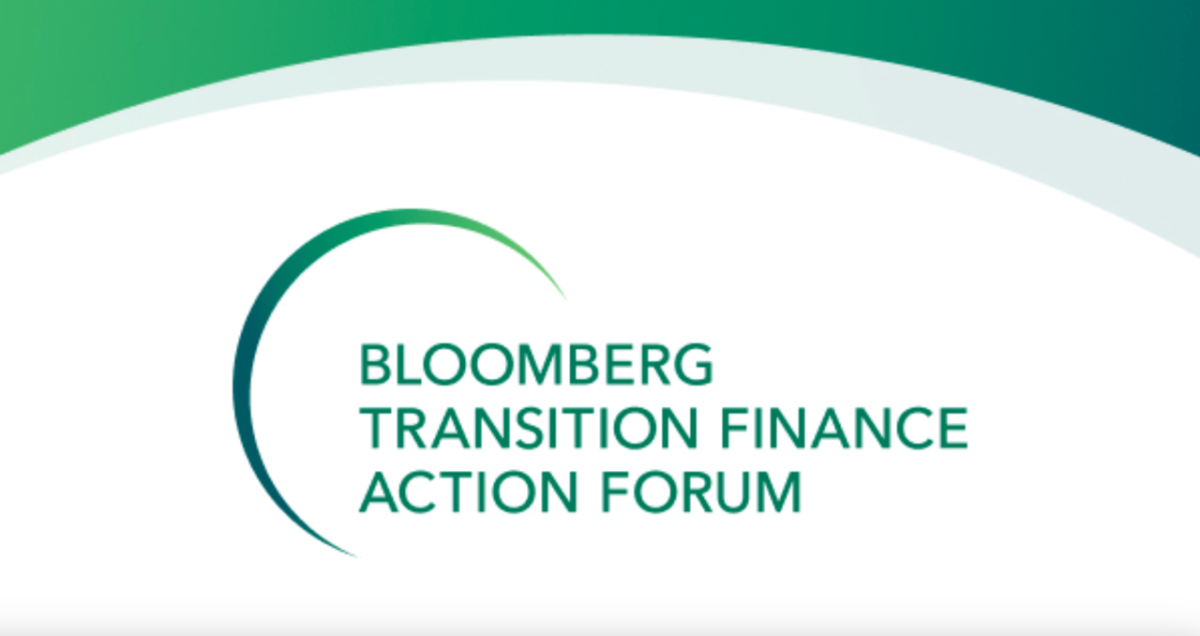 Originally published on bloomberg.com
Speakers included Michael R. Bloomberg, Ursula von der Leyen, Janet Yellen, Fernando Haddad, Mark Carney, Mary Schapiro, Henry A. Fernandez, Noel Quinn and Shriti Vadera
The Forum followed the U.S. Treasury's publication of net-zero financing principles highlighting best practices for financial institutions
NEW YORK, September 20, 2023 /3BL/ - Yesterday, global leaders across the public and private sectors convened at the Bloomberg Transition Finance Action Forum, which took place at the Plaza Hotel in New York City and coincided with New York Climate Week and the 78th Session of the UN General Assembly. The discussion focused on progress to date in transition finance and actions needed to support the net-zero transition in the run up to COP28.
Leaders unequivocally committed to accelerating action toward the net-zero transition, highlighting the key components necessary to identify the risks and seize transition-related opportunities, including transition finance, supportive public policy, the phaseout of high-emitting assets, and freely available data to provide accountability and transparency into global climate progress. For the first time, the U.S. Department of the Treasury outlined principles for net-zero financing that reinforce the strategic imperative for financial institutions to align their financing with the transition to net zero.
UN Special Envoy on Climate Ambition and Solutions and Co-Chair of the Glasgow Financial Alliance for Net Zero Michael R. Bloomberg opened the Forum, highlighting how private finance can be a powerful force for the net-zero transition. "Changing the tide on climate change is not a technological challenge, it's a financial challenge. Bloomberg and Bloomberg Philanthropies are committed to doing our part – including by bringing more transparency and accountability to the fight against climate change, which is a critical piece of the puzzle," said Bloomberg.
Secretary of the U.S. Treasury Janet Yellen provided the keynote address, highlighting U.S. support for net-zero transition finance principles to affirm the importance of credible net-zero commitments and to encourage financial institutions to take consistent approaches to implementation.
"As part of initiatives like the Glasgow Financial Alliance for Net Zero, more than 650 institutions representing roughly 40 percent of global financial assets have made commitments to support the goal of net-zero greenhouse gas emissions by 2050 or sooner," said Yellen. "In the U.S., there is no requirement that these institutions make such commitments. Yet more than 100 U.S. financial institutions have voluntarily done so. Many of them have also developed plans to take these commitments forward and started reporting on their progress."
Secretary Yellen reiterated the Treasury Department's commitment to supporting the implementation of net-zero commitments and shaping technical work. "We remain committed to co-leading the G20 Sustainable Finance Working Group and supporting the delivery of the Net-Zero Data Public Utility. And we will continue to implement the tax provisions in the Inflation Reduction Act; carry out analytical work on the impact of climate change on household finances and insurance affordability and availability; and engage with community development financial institutions on their climate-related priorities, among other ongoing work," said Yellen.
As part of the Leader Spotlight, Bloomberg TV editor-at-large Francine Lacqua interviewed the President of the European Commission Ursula von der Leyen. "If you look at the world, we are off track, without any question," said von der Leyen. "But I am deeply convinced and I am confident that we can accelerate and we can be better… We have been able to prove in the European Union that the transition to a circular, clean economy is our new growth strategy."
"The world needs more cooperation between countries, because this is not a problem with an individual or isolated solution," said Minister of Finance of Brazil Fernando Haddad. 
"I want to underscore how important the announcement that Secretary Yellen just made is, and the content around that: these principles on transition financing and investment," said UN Special Envoy on Climate Action and Finance and Co-Chair of Glasgow Financial Alliance for Net Zero Mark Carney, who interviewed Finance Minister Haddad and moderated the following panel on global transition planning.
"While there is no doubt about how much work is left to do, we are lucky to have incredible leadership around the globe in both the public and the private sectors," said GFANZ Vice Chair Mary Schapiro. "Leaders who are matching the scale of the challenge with creative solutions, the courage to make difficult decisions and the wisdom to act decisively now."
"Our ambition is to be able to flood the world with so much data and measurements that they don't have to worry about the data and the measurements. That what they will worry about are the action plans associated with dealing with the transition," said Chairman and CEO of MSCI Henry A. Fernandez.
"The early retirement of coal cannot be achieved by the private sector alone. It requires public policy. It requires public financial support in certain countries. So those are challenging parts of the transition to green energy, and we have to find a way to scale that fast," said HSBC Group Chief Executive Noel Quinn.
"It's about data. Data on emissions for emerging markets and companies in emerging markets. Otherwise, we don't know if we're pricing risk, we don't know if we're actually financing transition without this data," said Chair of Prudential plc and Co-Chair of the World Bank Private Sector Investment Lab Shriti Vadera.
About Bloomberg:
Bloomberg is a global leader in business and financial information, delivering trusted data, news, and insights that bring transparency, efficiency, and fairness to markets. The company helps connect influential communities across the global financial ecosystem via reliable technology solutions that enable our customers to make more informed decisions and foster better collaboration.
About Bloomberg Philanthropies:
Bloomberg Philanthropies invests in 700 cities and 150 countries around the world to ensure better, longer lives for the greatest number of people. The organization focuses on five key areas for creating lasting change: the Arts, Education, Environment, Government Innovation, and Public Health. Bloomberg Philanthropies encompasses all of Michael R. Bloomberg's giving, including his foundation, corporate, and personal philanthropy as well as Bloomberg Associates, a pro bono consultancy that works in cities around the world. In 2022, Bloomberg Philanthropies distributed US$ 1.7 billion. For more information, please visit bloomberg.org, sign up for our newsletter, or follow us on Facebook, Instagram, YouTube, Twitter, and LinkedIn.
Media Contact: