Global Girl Power: Booz Allen Partners with Girl Up for First-Ever Virtual Leadership Summit
Global Girl Power: Booz Allen Partners with Girl Up for First-Ever Virtual Leadership Summit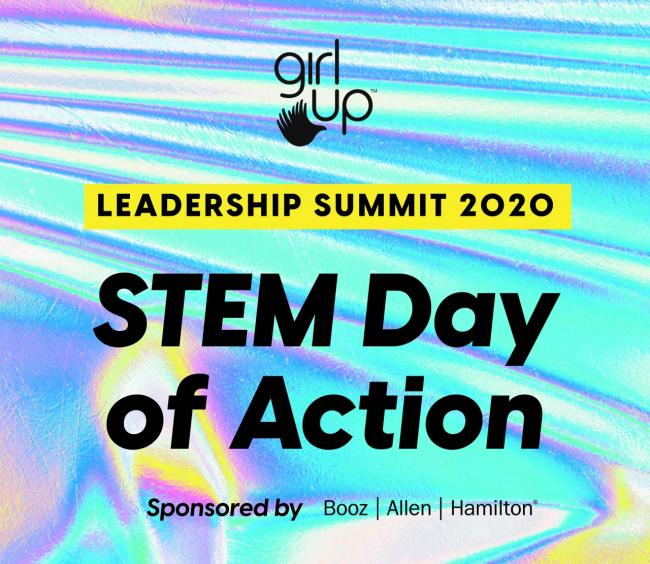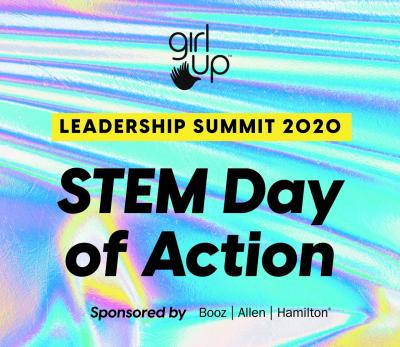 Thursday, July 23, 2020 - 8:00am
Each year, Girl Up –an initiative of the United Nations Foundation – hosts a Leadership Summit to empower girl leaders worldwide to achieve gender equality and catalyze social change. When this year's activities went online for the first time due to the COVID-19 pandemic, Booz Allen was there as an event partner, joining panel discussions, and serving as facilitators and mentors during a STEM boot camp. In order to break down barriers to entry, Booz Allen also sponsored data hot spots for girls with limited access to technology and connectivity – vital tools to join this global, fully virtual Summit.   
Booz Allen joined more than 25,000 participants from 170 countries for three days of virtual programming, including: 
Workshops led by expert speakers and their peers to help girls hone their skills in fundraising, entrepreneurship, running for office, and more 
Breakout sessions on using STEM to address hunger, health, education, climate action, and other sustainable development goals
Speeches by special guests such as Michelle Obama; Hillary Clinton; 2018 Nobel Peace Prize Laureate Nadia Murad; Meghan Markle, The Duchess of Sussex; and Facebook Chief Operating Officer Sheryl Sandberg  
Booz Allen introduces girls to careers in consulting 
How did you get involved in a career in consulting—and what challenges did you face? How have current events impacted your work and your view of the consulting landscape? 
These questions were front and center as four Booz Allen employees – Ella Duangkaew, Alma Luna, Pingkan Tirajoh, and Jyoti Wadhwa – took part in a panel to kick off the virtual summit. Each discussed their experiences and shared advice for other women interested in similar STEM-based careers. 
"All four of us had unique paths to consulting and come from diverse backgrounds, but as women, we have collectively experienced many of the same challenges and triumphs," said Tirajoh, who serves as a Commercial Strategy Consultant. 
Panelists addressed questions about achieving work-life balance, finding a mentor, working to find STEM-based consulting roles and their involvement in the firm's Asian Pacific American Network and Latin American Network. 
"Young women in this generation are already so well-informed and proactive about their careers," said Duangkaew, an Energy Research and Development Project Manager, with Wadhwa, a Senior Cyber Management Analyst, adding that the Summit was "re-affirmation of the need for, and importance of, nurturing and empowering young women to pioneer a new world that includes a fuller representation of them." 
A Day of Action for STEM and social change 
"I'm so proud to be a woman in STEM because I see firsthand how women solve problems in different ways—how amazing they are at collaborating, bringing people together, and resolving conflicts," said Booz Allen Vice President Alice Fakir. Fakir, a cybersecurity expert, leads Booz Allen's citizen services business and is an executive sponsor of Booz Allen's Multicultural Business Resource Group. 
 
Fakir's remarks on closing the STEM gender gap kicked off the virtual STEM Day of Action, centered on using STEM for social good. Fakir and Booz Allen Data Scientist Brianna McGowan participated in discussions exploring: 
How STEM can be used to solve transnational issues like COVID-19, climate change, human trafficking, and responding to natural disasters 
The 21st century STEM skills that youth leaders need to know 
What STEM fields will look like in the next 5-10 years 
Advice for women beginning their STEM careers 
How organizations are opening doors for women of color 
Fakir talked about how Booz Allen's heritage in technology and the sciences is rooted in "the knowledge that diversity is critical to our success. We know that bringing together people from different backgrounds generates better results for our clients, for ourselves, and to maintain a healthy environment so that people have career paths that they can grow into." 
"Working in STEM, and being a woman of color working in STEM, is cool because everything we do requires us to be nimble and inclusive in our learning and teaching," McGowan added. She advised participants to "think of their perceived weaknesses as superpowers. You can use that lens to look at whatever you're doing to solve the issue." 
Tackling tough scenarios and injustice during STEM Day of Action  
Through outreach, education, and advocacy, Booz Allen is committed to increasing the number of women in STEM—and demonstrating the power of technology and science to tackle the world's toughest scenarios and injustices. As part of this commitment, Sian Lewis and Erin Hanson, two employees from Booz Allen's Women in Data Science affinity group, assisted in facilitating a STEM for Social Good Solutions Lab during STEM Day of Action.  
How can technology advance the quality of education worldwide? Participants brainstormed solutions such as free internet access, centralized computer hubs, and a universal education system. 
"It's not always obvious to see how what you're learning in a classroom can be applied to real life," Hansen said. "I hope the main takeaway for participants is that STEM topics are tools for solving problems—including problems that could have profound societal impacts."  
 
"To be amongst such smart, driven socially engaged girls was a joy and a learning experience," Lewis said. "Immediately after the event, I felt overcome by optimism for our future because it will be in the hands of such smart, driven, communal, and conscientious young women." 
 
"While you may be a minority in a field, you are by no means alone," Hansen told participants. "Supportive networks of women and allies exist that want to see you succeed." 
 
Learn more about Girl Up and diversity and inclusion at Booz Allen.