Global Citizen and Cisco Open Applications for Third Annual Global Citizen Prize: Cisco Youth Leadership Award
Award Celebrates Youth Leader Accelerating Global Problem Solving and Contributing to the Goal of Eradicating Extreme Poverty by 2030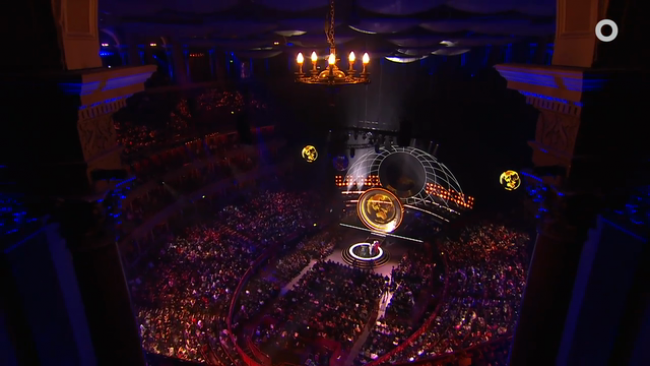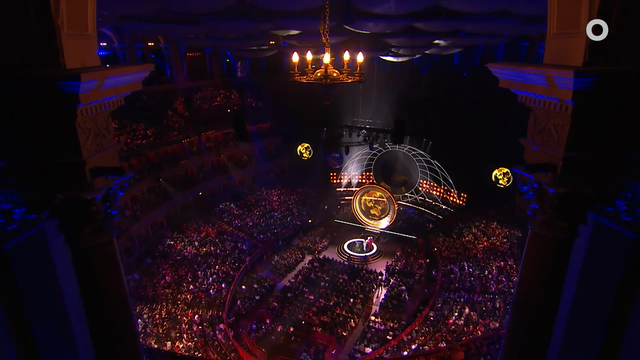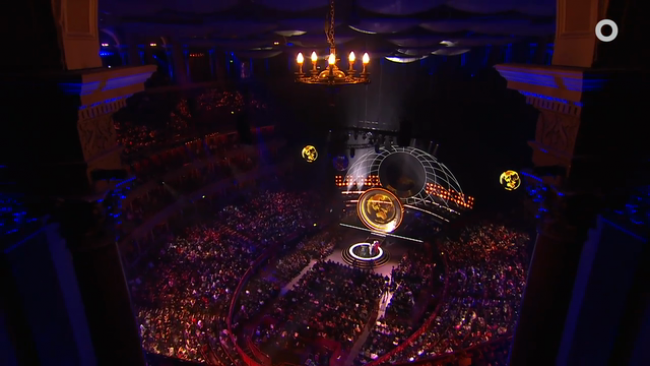 NEW YORK,  August 17, 2020 /3BL Media/ - International advocacy organization Global Citizen and Cisco today announced that applications are open for the third annual Global Citizen Prize: Cisco Youth Leadership Award, which recognizes and uplifts youth activists who are positively impacting the world.
Selected via an application process, the Global Citizen Prize: Cisco Youth Leadership Award honors an individual aged 18-30 who has contributed meaningfully towards the goal of ending extreme poverty. Demonstrating the impact young leaders are having on society and leading the way to achieving the Global Goals, the award includes a $250,000 prize paid to the organization to which the individual contributes.
The winner of the Cisco Youth Leadership Award will be announced at the Global Citizen Prize awards ceremony in December, an event that shines a light on world leaders, artists, business leaders, and youth activists who keep the world's poor at the forefront of their life's work. In 2019, the Global Citizen Prize ceremony took place in London's iconic Royal Albert Hall and was broadcast to the world on NBC and Sky One as holiday specials, featuring remarkable stories, musical collaborations, and a host of special guests.
"Now more than ever, in part due to the pandemic, it's especially important to encourage youth leadership. We are proud to support the Global Citizen Prize: Cisco Youth Leadership Award so young leaders can have the opportunity to accelerate problem solving for a brighter tomorrow," said FRAN KATSOUDAS, CISCO EXECUTIVE VICE PRESIDENT AND CHIEF PEOPLE OFFICER. "Past winners have displayed extraordinary leadership by coupling technology with a passion to solve real-world issues. We look forward to this year's applicants who will drive meaningful social impact to help eliminate extreme poverty for an inclusive future."
Applications are currently open until Sunday, September 20, 2020 and voting will be open to the public beginning Tuesday, November 10, 2020..
The award will be based on five equally-weighted criteria, including:
Impact: The recipient must demonstrate a track record of measurable impact at scale over the last 3-5 years advancing one or more of the Global Goals.

Vision: The recipient must present a compelling vision and concrete plans for how to extend this work in the next 3-5 years, including how the prize will advance efforts.

Catalyst: The recipient should serve as a catalyst for the movement, and inspire other young people to have an impact on achieving one or more of the Global Goals.

Global Citizenship: The recipient should demonstrate the values and embodies the spirit of a Global Citizen and a global problem solver.

Technology Innovation: The recipient should innovate with technology or Internet-based communications to improve efficiency, reach, and magnify impact.
"We are thrilled to open applications for the 2020 Global Citizen Prize: Cisco Youth Leadership Award. The innovation we've seen from candidates around the world has cemented our belief that our young leaders are moving us closer to solving some of the greatest challenges our societies face," said HUGH EVANS, CEO OF GLOBAL CITIZEN. "We're honored once again to partner with Cisco to recognize these individuals and scale the impact of their contributions to eradicating extreme poverty." 
Global Citizen and Cisco are collectively focused on the social impact young people can have to achieve the Global Goals. Global Citizen is focused on building social movements and citizen action. Cisco empowers social change agents with technology and expertise, while accelerating global problem solving to benefit people, society, and the planet.
Last year's finalists included Cisco Youth Leadership Award winner Priya Prakash, founder and CEO of HealthSetGo; Haroon Yasin, founder and CEO of Orenda; Luisa Bonin, co-founder of Tamo Junto; Nashin Mahtani of PetaBencana.id; and Alain Ntfeff, founder of Gifted Mom. Nearly 400 candidates have applied to the Global Citizen Prize: Cisco Youth Leadership Award since its creation in 2018. 
To learn more about the Global Citizen Prize: Cisco Youth Leadership Award, visit www.globalcitizen.org/en/prize/youth-leadership. 
###
About Global Citizen:
Global Citizen is the world's largest movement of action takers and impact makers dedicated to ending extreme poverty by 2030. With over 10 million monthly advocates, our voices have the power to drive lasting change around sustainability, equality, and humanity. We post, tweet, message, vote, sign, and call to inspire those who can make things happen to act — government leaders, businesses, philanthropists, artists, and citizens — together improving lives. By downloading our app, Global Citizens learn about the systemic causes of extreme poverty, take action on those issues, and earn rewards with tickets to concerts, events, and experiences all over the world. To date, the actions of our community, along with high-level advocacy efforts and work with partners, has resulted in commitments and policy announcements from leaders valued at over $48 billion, affecting the lives of more than 880 million people. For more information, visit GlobalCitizen.org.  
About Cisco:
Cisco (Nasdaq: CSCO) is the worldwide leader in technology that powers the Internet. Cisco inspires new possibilities by reimagining your applications, securing your data, transforming your infrastructure, and empowering your teams for a global and inclusive future. Discover more at newsroom.cisco.com and follow us on Twitter at @Cisco.
For Global Citizen Inquiries:
Charmion N. Kinder, media@globalcitizen.org 
Sunshine Sachs on behalf of Global Citizen, GC@sunshinesachs.com
For Cisco Inquiries:
Laura Lawton, lauraj@cisco.com